Italian Lawmakers Hold Kiss-In In Parliament For LGBT Rights
During a debate of an anti-discrimination law, Italian MPs stood and embraced each other in protest.
Last year, the Italian parliament began the process of passing an anti-discrimination bill that included protections for LGBT people.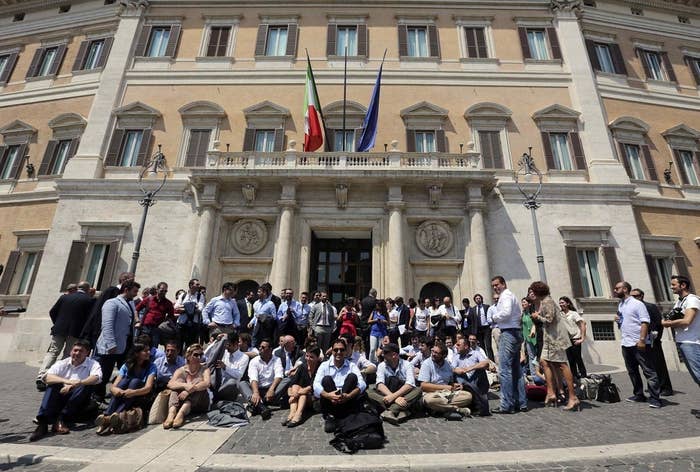 Yesterday, during a debate of the bill, members of the anti-establishment political party, Five Star Movement, simultaneously rose from their seats....
... And made out.
The protest may have been expressing views that the bill is hypocritical.
The bill, although including protections against homophobic and transphobic comments, also protects comments and views within "political, cultural, or religious organizations."
According to member of parliament Federica Daga, they held the protest for equal rights and dignity without gender. Because a kiss and a hug are not scary."
This kiss-in was welcomed with a great deal of applause and celebration, in stark contrast to kiss-ins that were held in Russia in June of this year.