This is gay rapper Cazwell.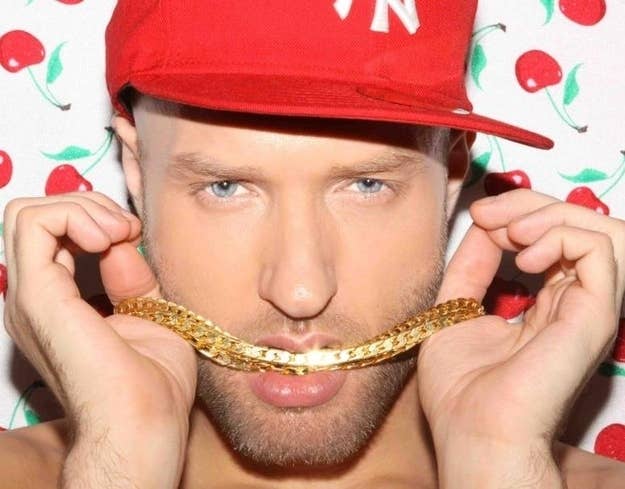 He came out with a new song called "Guess What?" yesterday.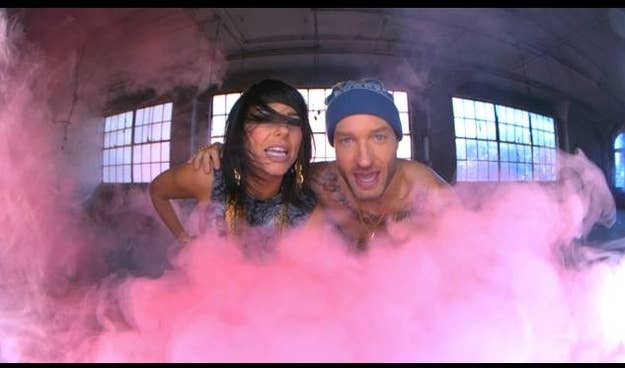 Let's take a look at the music video.
It's mostly Cazwell and Luciana walking around wearing exciting outfits in a warehouse.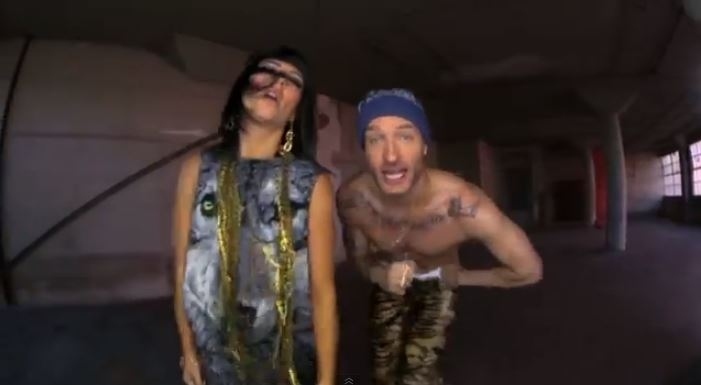 Yay! Jumping!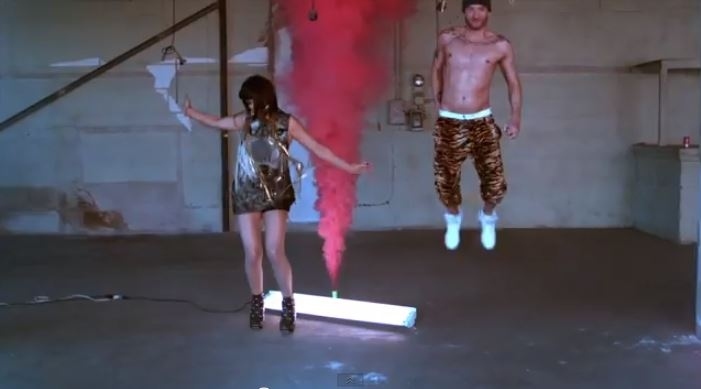 And then Luciana dresses up in a latex cat suit and crawls on the ground.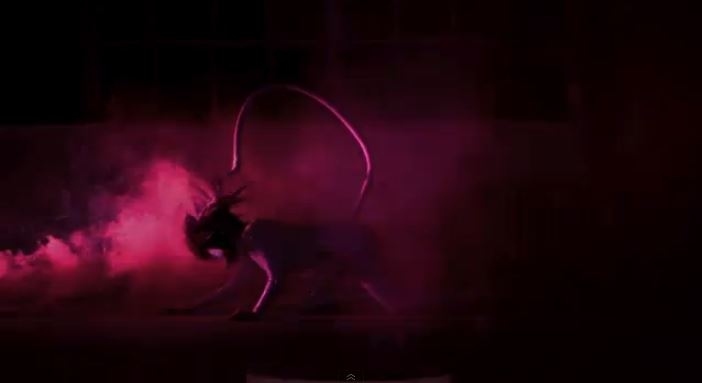 And this happens.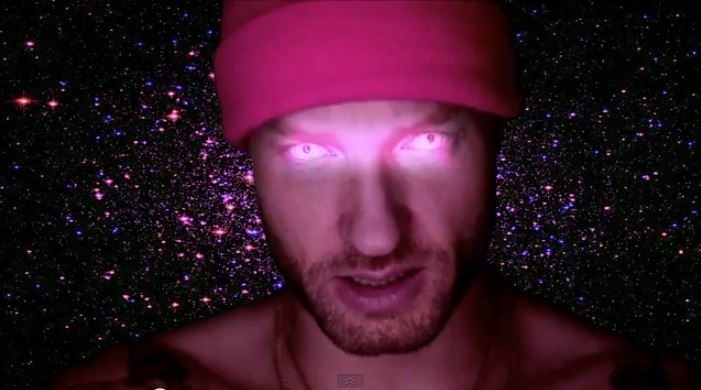 And then this!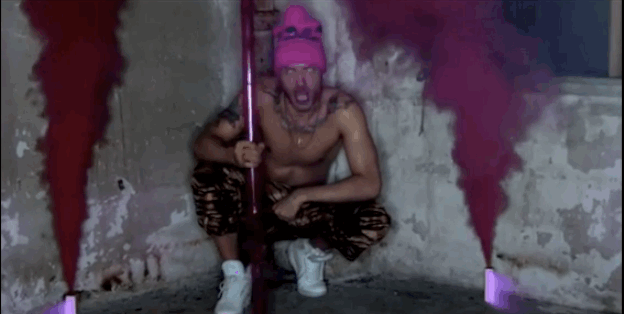 And, finally: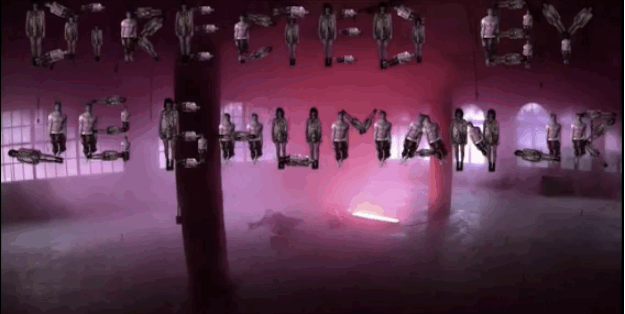 The answer to the question "Guess What?" is "I'm hot," by the way.