Fox Will Air First UFC Fight Between Two Out Gay Fighters
Lesbians everywhere learn what "UFC" means.
This is the first time two out gay opponents will fight each other as part of the UFC.
The UFC is being honored by the Gay and Lesbian Center of Southern Nevada as its Corporation of the Year. This might be surprising to some, considering Josh Thomson's homophobic Facebook status last month.
In fact, Liz Carmouche was the first openly gay UFC fighter.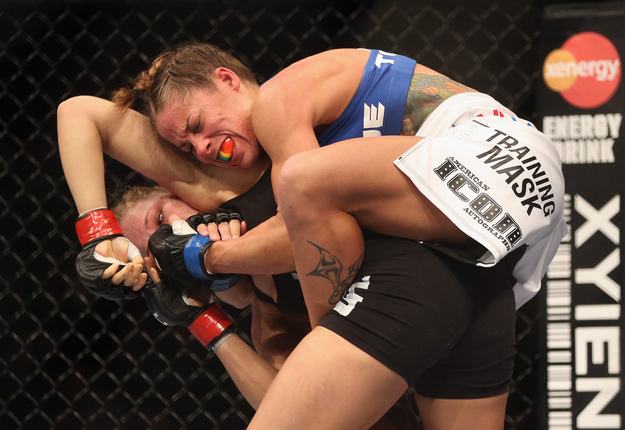 The opponents only had good things to say about each other.
Andrade said of Carmouche, "Liz is an amazing athlete. She seems very strong physically, and she has very good wrestling and striking. Also, she has a good energy to her and seems like a nice person. I'm really looking forward to the being in the Octagon with her. "
Carmouche similarly told the UFC "I'm looking forward to the fight. She is a powerhouse on her feet, a talented grappler, and quick off her back."
So get ready to watch UFC for the first time in your life!