Something exciting happened in the middle of Thursday night's St. Louis Cardinals and Los Angeles Angels game. A cat scampered across the field as Cardinals pitcher, Adam Wainwright, fired up for a pitch.
The Southern California stadium's Jumbotron quickly flashed the words "Rally Cat II" as the frightened feline scampered across the field.
The Angels' first "Rally Cat" was a black-and-white cat that found itself on the field in 2014.
The team quickly embraced the orange cat as its "Rally Cat" for the evening.
People were pretty distracted by the cat during the game.

Other people were volunteering to be their favorite team's cat catcher.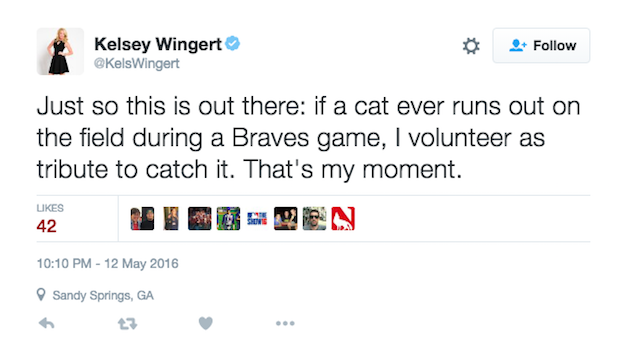 The wayward feline even may have converted some people into baseball fans.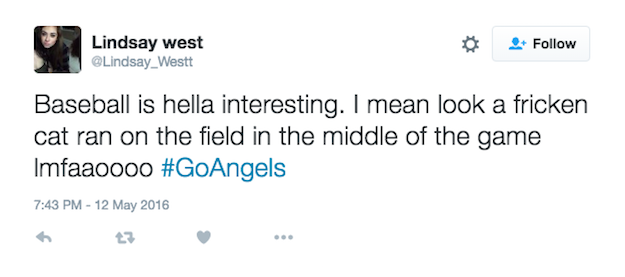 Angel Stadium may have to reassess its pet policy.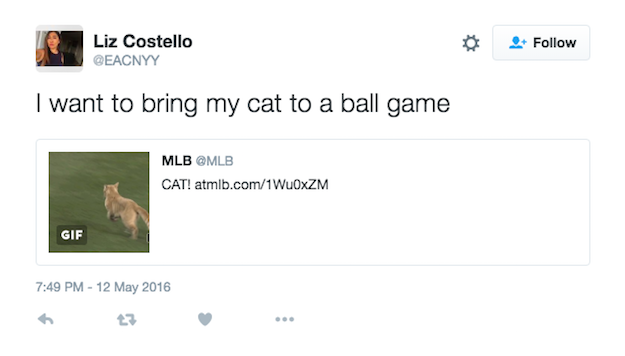 But unlike the Angels' original Rally Cat, this stray was taken to a local adoption agency by the team.
Turns out the cat may have been a good luck charm for St. Louis. The Angels lost the game 12–10 to the Cardinals.