First, some techniques that are easy to remember and master:
1.
If you've got absolutely no clue where to start, separate your flowers and start with the green stuff.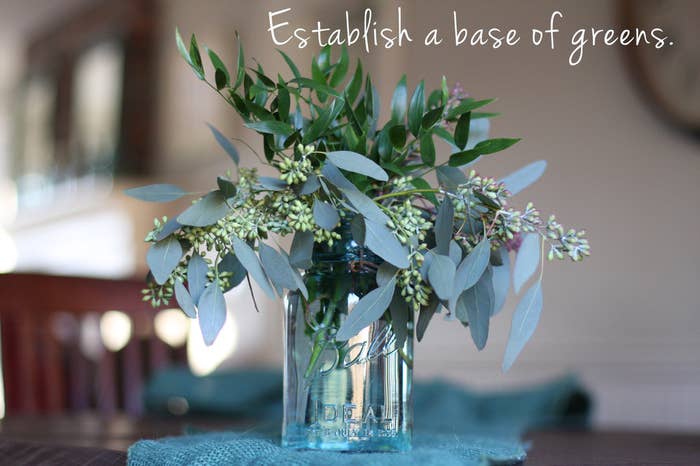 2.
Create a tape grid. This will help create a full bouquet, and help you angle and position your flowers.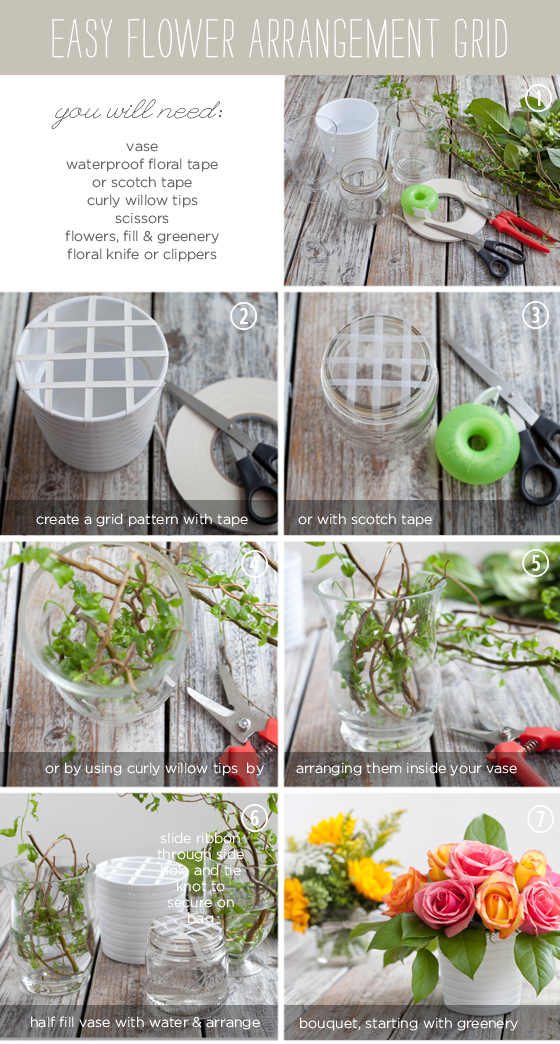 3.
Make your own flower food with lemon, sugar, and bleach.
4.
If you're making your own flower food, adjust the sugar ratio according to the flowers you're arranging. Here's a general guide: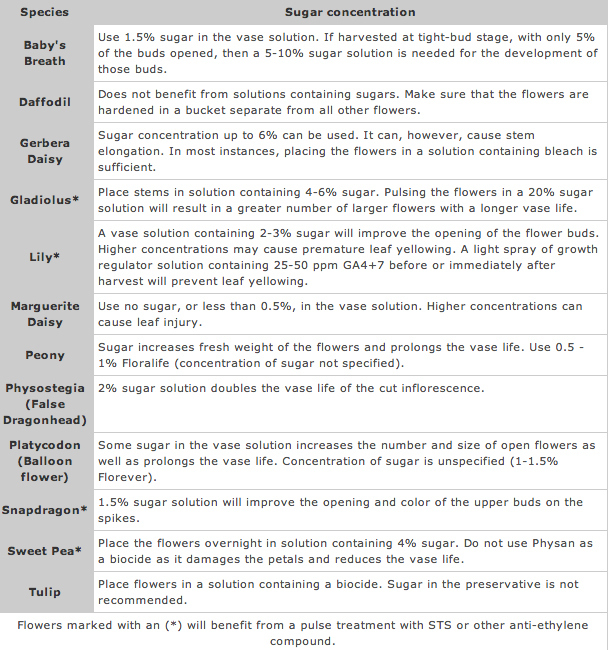 Next, some beautiful motif ideas you would have never thought of...
5.
Rainbow flowers!
6.
One super fast way to make an arrangement: Bunch like flowers together to create a colorblock motif.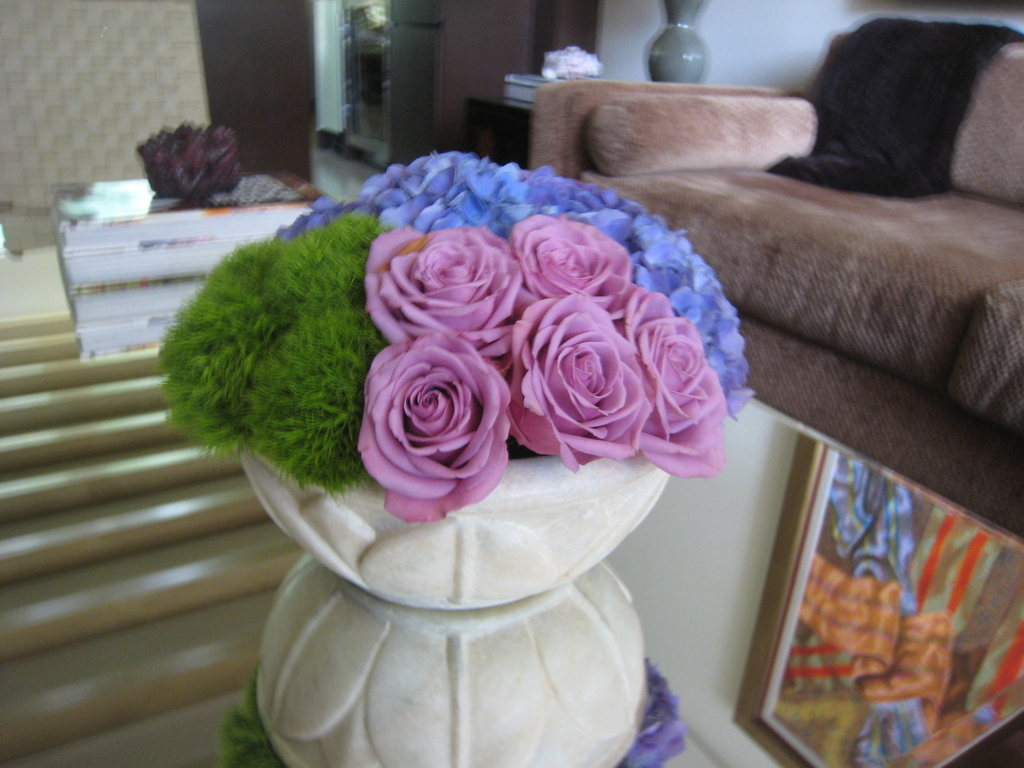 7.
How about trying an ombre bouquet? This is when you use colors in the same family, arranging them from light to dark.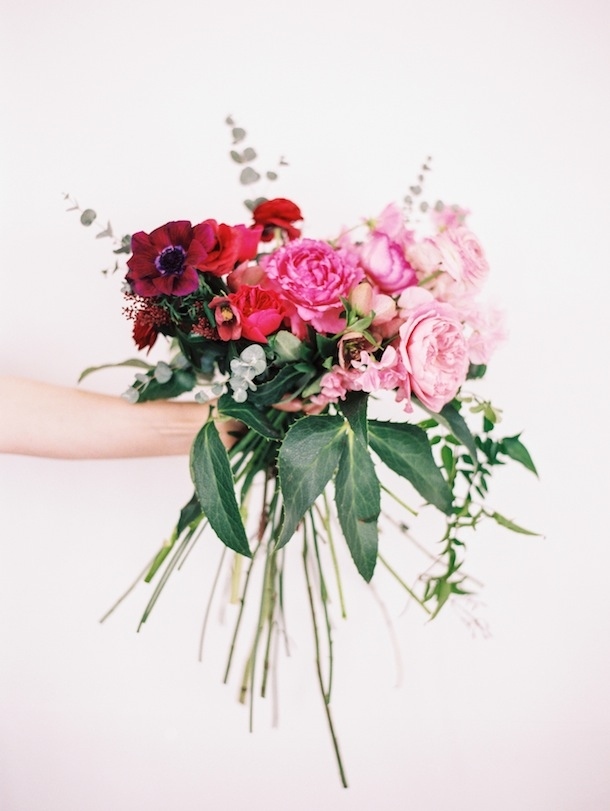 8.
A monochromatic arrangement is so easy. Pick different flowers that are almost exactly the same color.
9.
If you're overwhelmed by volume, remember you can make an elegant and sophisticated look by going the minimalist route.
10.
Holy moly, it's a ball made of flowers! (Styrofoam is magic.) You could hang these for parties, or have them sit atop a vase.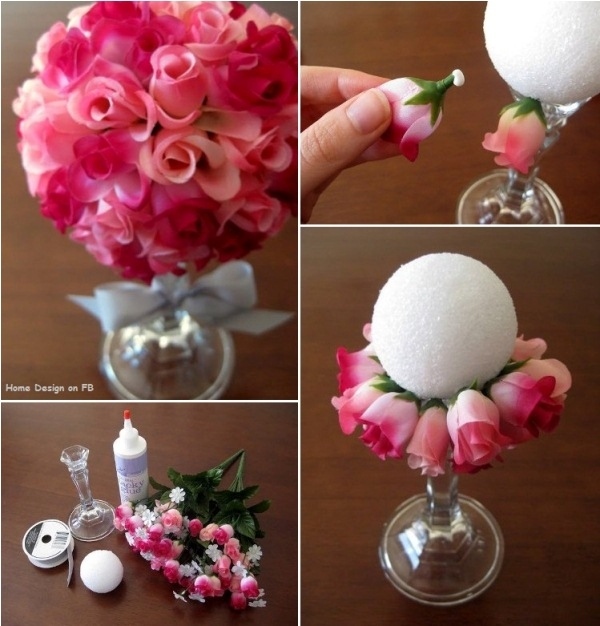 Finally, some container tips:
11.
Wide vases are pretty, but maneuvering flowers in them can be tricky. Well, not until you try spiraling your stems.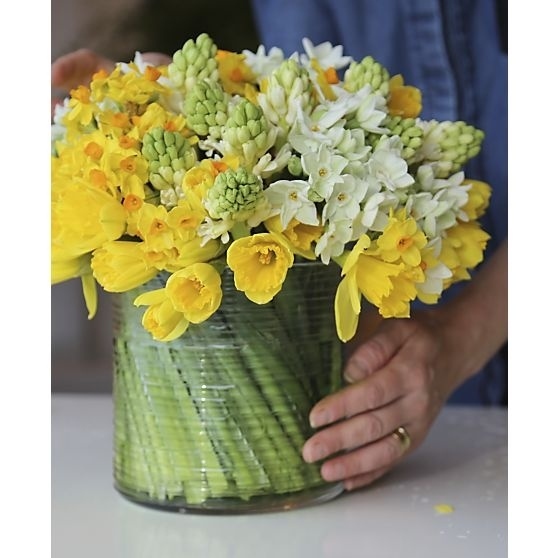 12.
This is a cute idea on its own, but also helpful for recycling the very last usable buds of a week-old bouquet.
13.
In the fall, use a pumpkin instead of a vase.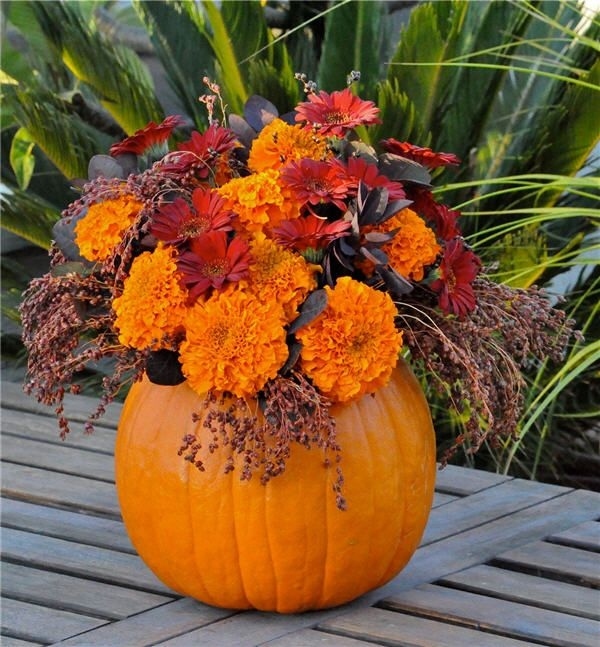 14.
Got a vase too tall for your stems? This can-within-a-vase cheat is sneaky and brilliant.