A Field Guide To Hong Kong Basic Bitches
Sheung Wan/Sai Ying Pun Basic


Her habitat: Po Hing Fong, Tai Ping Shan St, Square St, and First through Third Sts but she's thinking of moving to a warehouse-converted loft in Wong Chuk Hang or Ktown
Drinks: Makes her own Bulletproof coffee. If she's pressed for time, swings by Elephant Grounds. Don't ask her about the difference between MCT oil or coconut oil if you don't want to lose an hour of your life.
Loves: Yardbird, Jason Atherton concepts, and anywhere FuckYeahNoms recommends, because obviously she's friends with
Most Mystifying Behavior: Tags her instagram photos #nofilter, definitely has filter. (Photoshopping and Snapseed count people)
Vacations: Based entirely on the music festival calendar—Fuji Rock, Burning Man, Exit, Splendour in the Grass
Hashtags: #OOTD #PMQ #nofilter #leica
Midlevels Basic


Her habitat: Around Conduit, Robinson, Magazine Gap, and technically Caine although we all know that Caine barely makes the cut
Drinks: Anything from Pressed Juice. Greens number 6! Her coffee order is a piccolo latte.
Loves: The Woods, Upper House, Boujis, Volar
Most Mystifying Behavior: Practices yoga four times a week, but will give you some serious side-eye at the elevator if you try to beat her to check in at Pure Yoga reception. God help you if you nick the last spot in an inversions class.
Biggest Pet Peeve: The taxi line outside of Landmark. You don't actually expect her to walk up the escalator do you?
Uniform: A Celine luggage or trio purse and her Lululemons
Vacations: London, Mysore or Goa
Hashtags: #brunch #sundayfunday #om #natajarasana #samplesale
Southside Basic


Her habitat: Stanley, Tai Tam, Repulse Bay, Shouson Hill. Has a membership at the American Club. Brings her dog(s) to hang out at the Stanley promenade or out at the Staunton bar steps on Sunday.
Drinks: Starbucks and copious amounts of wine.
Most Mystifying Behavior: If she's an expat, she reads Sassy and either really wants to be their next featured That Girl or guest post her DIY blog. If she's Chinese, is totally convinced that Crazy Rich Asians was written about her.
Uniform: Shoes are either Tory Burch or Tod's, bag is a Longchamp tote or Hermes Birkin
Vacations: Wherever there's an Aman resort. Okay, she can make do with the Hyatt too.
Most Annoying Habit: Calls Kowloon "the dark side", takes an hour to perfect her messy bun.
Hashtags: #whathappensinmacaustaysinmacau #junkseason #nomakeupselfie
Lamma Basic (otherwise known as Outlying Islands Basic)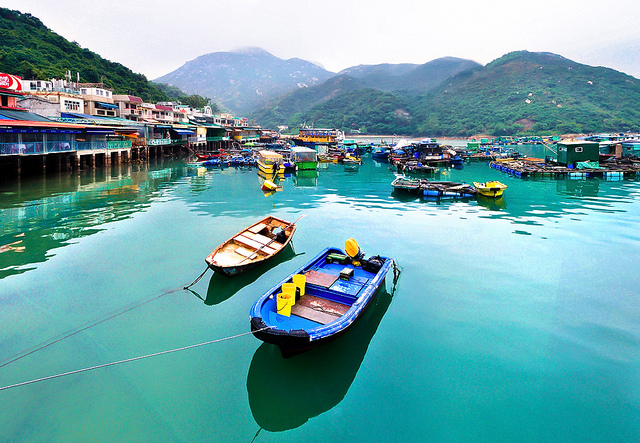 Her habitat: Shares a multi-tiered townhouse with her English teacher/artist/just-arrived in Hong Kong friend, will move off once she's dated everybody within a 10 year age range on the island
Drinks: Overpriced dandelion soy latte and kombucha. Will try to convince everyone to drink at Pier 7 so it's easier for her to catch the last ferry.
Most Mystifying Behavior: Talks constantly about how community-like Lamma feels, only talks to expats
Biggest Pet Peeve: Disco Bay, Pui O or Shek O people.
Hashtags: #ferryproblems #whenyoufindapythoninyourbedroom #everydayisabeachday, has posted a photo of the city's pollution with a caption of #globalwarming #worried
Mongkok Basic


Her habitat: A three floor walk up no further than 10 min from Langham Place mall.
Drinks: Matcha anything. Starbucks green tea latte all year round! Sometimes will throw in a lil red bean to change it up. Whiskey otherwise.
Vacations: Goes to Thailand at least three times a year, Japan annually.
Uniform: Whatever she wears, she's slung that one Chanel perfume bottle shaped phone cover across it. For the past year, has kept blunt bangs and dip-dyed hair in every shade of the rainbow.
Hashtags: #nom #lenglui #selfie, maintains an irritating ratio of 8 hashtags to each un-hashtagged word but hey it works. She has over 10,000 followers on Instagram, 100,000 on Weibo.
Sha Tin Basic

Her habitat: Let's be honest. She lives at home with her parents in a spacious Kau To Shan or Hong Lok Yuen villa. She went to Sha Tin College, United World College or was sent overseas to boarding school.
Drinks: Pacific Coffee over Starbucks, switches to vodka at night but pops a Pepcid AC first to fight the flush
Loves: Crossing the border for mani-pedi spa days.
Most Mystifying Behavior: Fifty per cent chance she has a driver but knows her way around minibuses, will bargain forever over $10 just to prove she can win.
Hashtags: #twinsies #tbt #letitgo, #poolday, overuses the monkey can't see and red dancer emoji
This post was created by a member of BuzzFeed Community, where anyone can post awesome lists and creations.
Learn more
or
post your buzz!