This Car Dealership's Sign About Female Drivers Is Pissing People Off
And the guy who put it there isn't sorry.
A sign outside a car dealership in Prince Edward Island saying women can't drive has raised the ire of locals.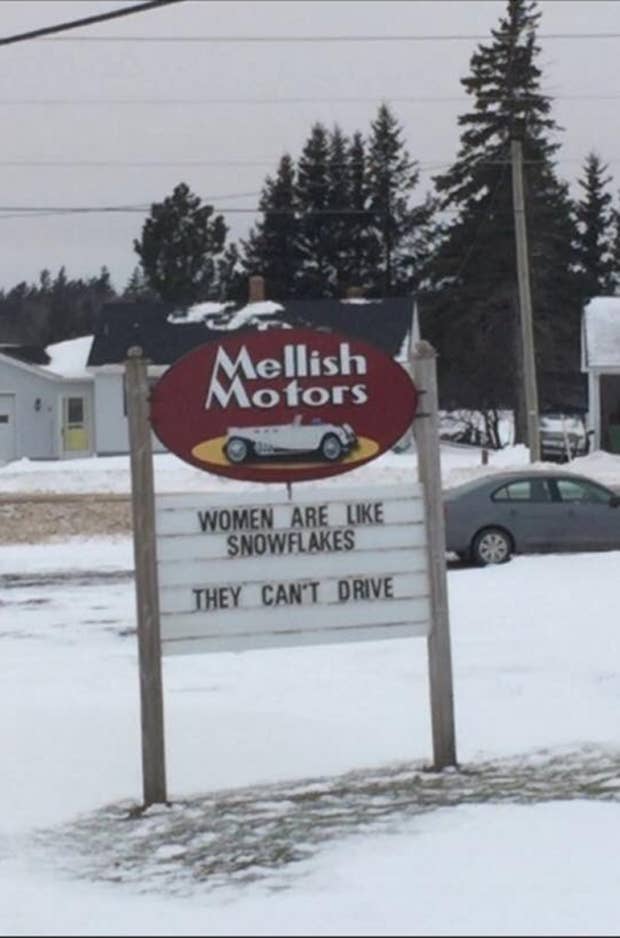 A few days later, it was replaced with this: "Sensitive women don't read this sign, you know who you are!"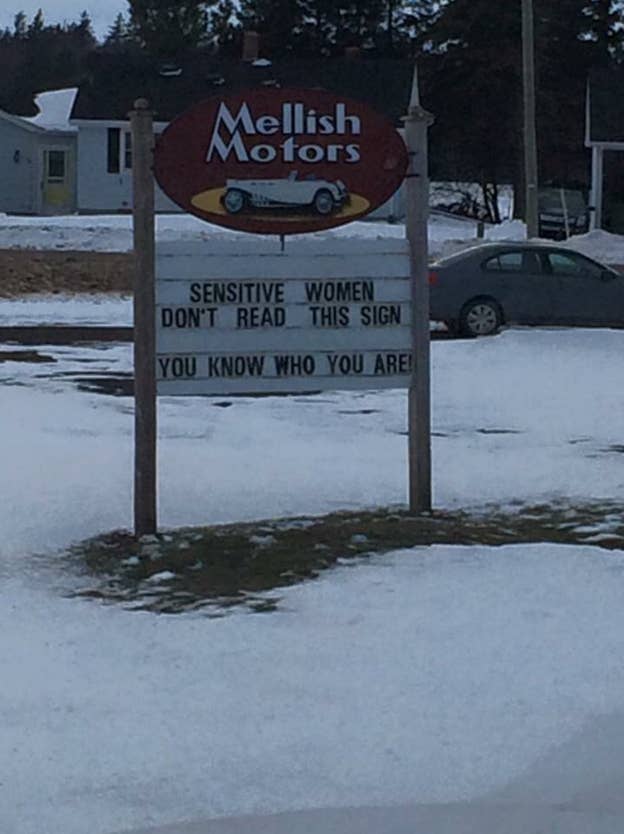 Mellish spoke to a morning show back in 2013 about his signs — which have also touched on race, obesity, and alcoholism — and was equally unapologetic.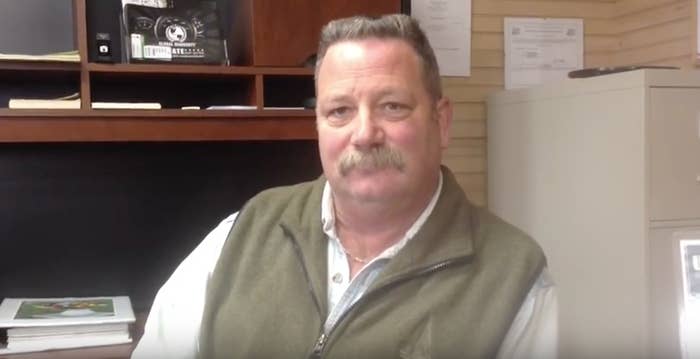 Mellish upped the ante once again on Monday with a fresh sign, this one reading, "Attention drama queens, auditions for today have been cancelled!"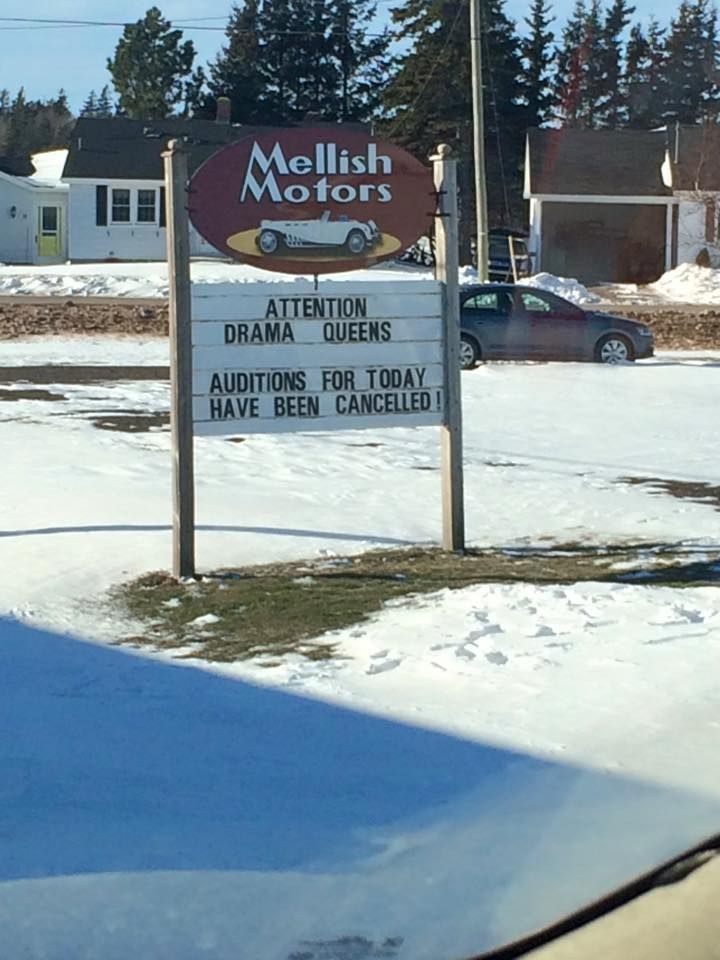 He says if people don't like it, they can choose not to look at it. That's not a satisfying solution for Ling, however. "I think there's a difference between making a crude joke like that in a room with friends, not on a public highway," she said.
"I have two little boys and my oldest boy can read and I wouldn't like him reading that on the highway."