This is Ra Ra, a little stuffed bear who got separated from his best friend at Toronto's Pearson Airport. Thankfully, an employee found Ra Ra so he could start his journey back to Saskatchewan.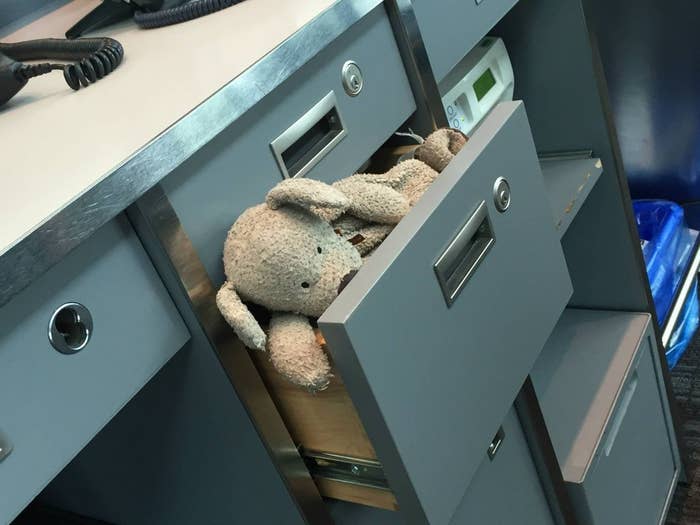 The next stop was a security check, including a ride through the scanner.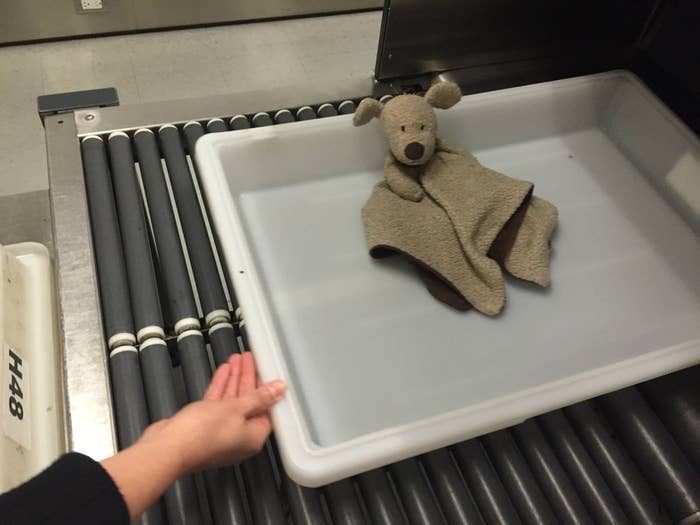 He then travelled along a moving sidewalk to get to his gate. Which makes sense, not having legs and all that.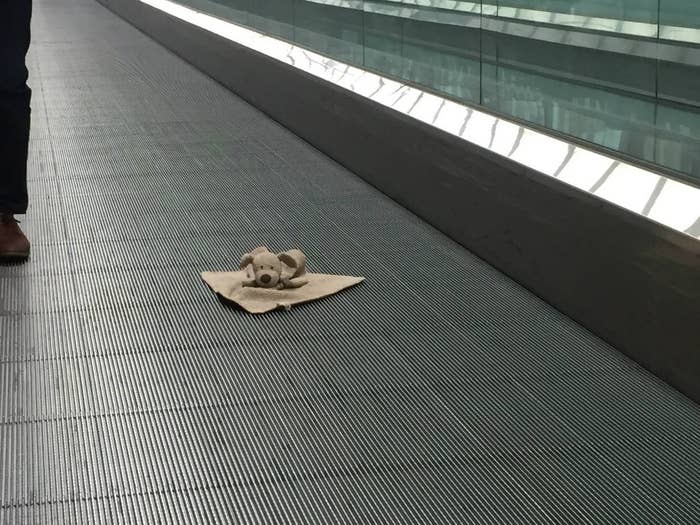 Ra Ra passed the time by jumping on the Blue Jays bandwagon.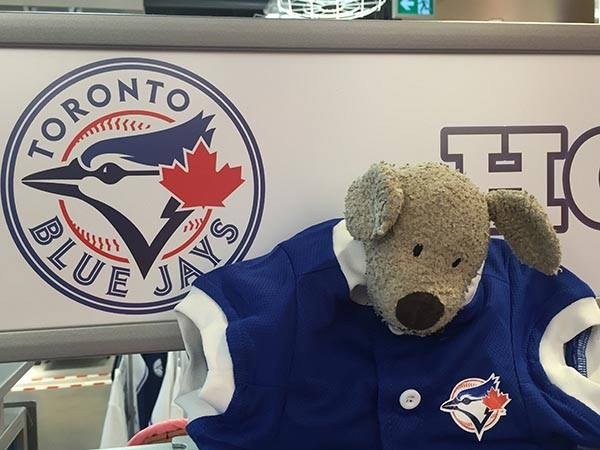 And by making some new friends.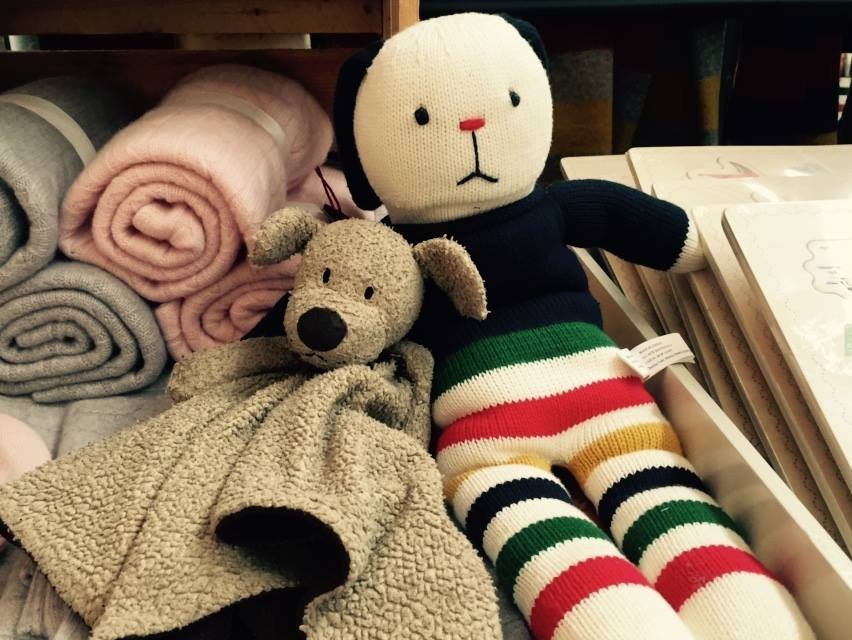 Minors shouldn't be travelling alone, so Pearson sent Ra Ra back with a teddy chaperone.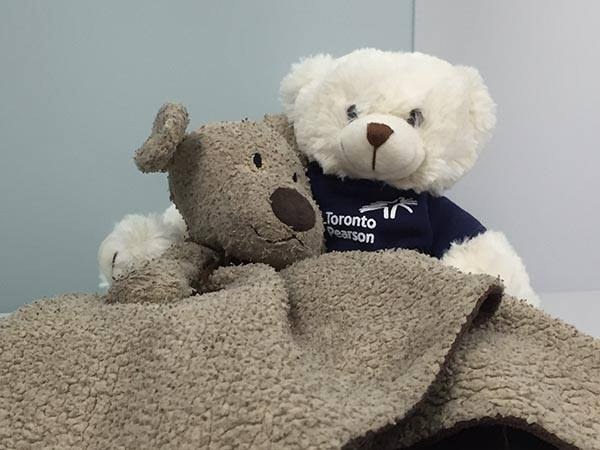 On Tuesday, Ra Ra's family in Martensville, Saskatchewan, shared a photo of the teddy reunited with his bestie.
"Ra Ra is home and I have one very happy little girl. You went above and beyond to reunite a little girl and her bear," they wrote.