People Are Furious After Toronto Pride Tried To Trademark "Dyke March" And "Trans* Pride"
If approved, the trademark would have given the organization control over terms used across the country.
The organization behind Toronto's annual Pride event has promised to withdraw its applications to trademark terms like "Dyke March" and "Trans* Pride" after backlash from LGBT communities.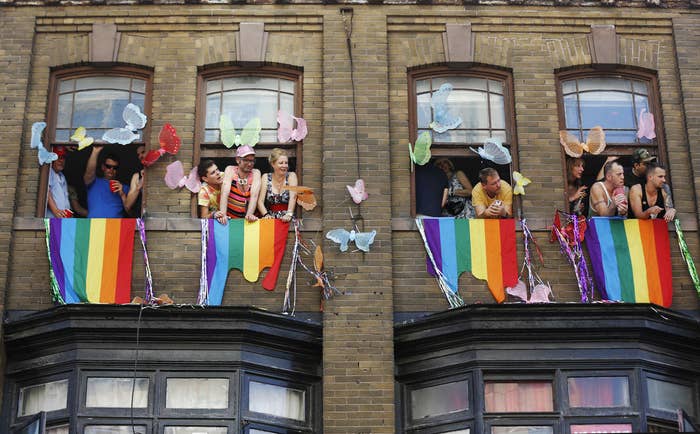 Pride Toronto submitted both applications on July 8, noting both terms have been used in Canada since June 2011.
The first Dyke March took place in Vancouver in 1981 and Toronto's first trans march happened in 2009. Unlike the main Pride march which features a slew of corporate sponsors and politicians, the Dyke March and Trans March are grassroots events with a distinctly political tone. In Toronto, the events are organized by members of the respective communities in partnership with Pride Toronto.
If the applications were approved, Pride Toronto could take action against anyone who used the terms "Dyke March" or "Trans* Pride" (the asterisk donates suffixes like -gender or -feminine) without their permission.
The move prompted a statement from the Vancouver Dyke March, saying the term "has been commonly used by radical, fiercely independent, grassroots organizations in Canada and abroad for decades."
In a statement released Sunday, Pride Toronto said they were "forced" to submit the applications and would be withdrawing them.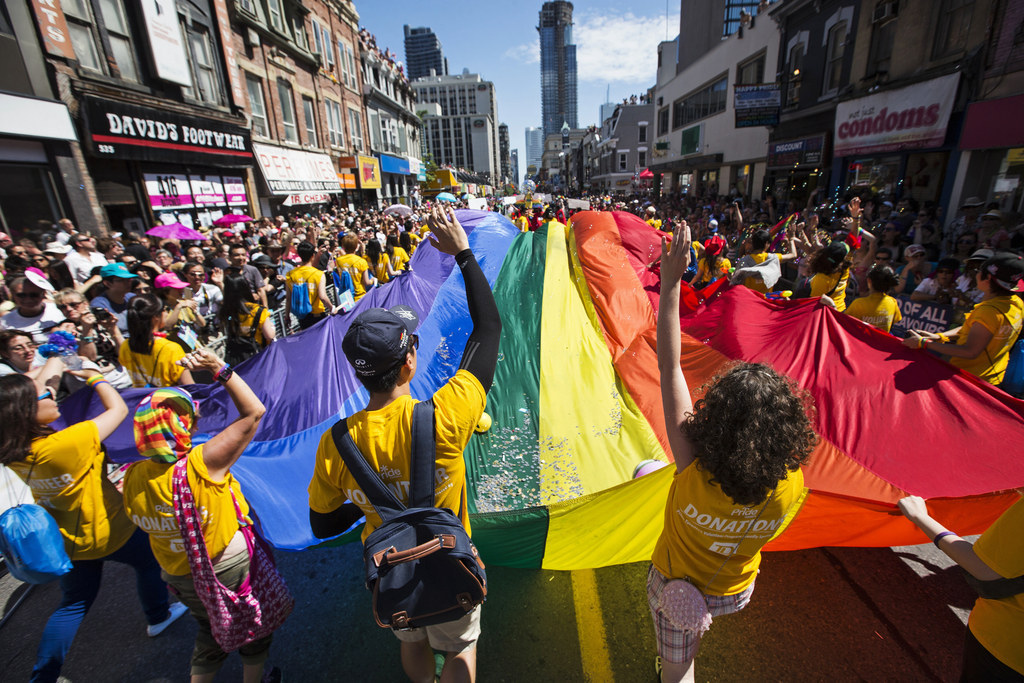 One single individual threatened to personally trademark both of these grassroots events and political demonstrations, to have total control over the events that have always been organized by the community.

At Pride Toronto, we strongly believe that no one individual should trademark the Trans* March and Dyke March events, including Pride Toronto.
The organization said it would work with lawyers to remove the applications and "further explore options to ensure these events and names remain free from any kind of ownership by individuals or organizations."
Spokesperson Victoria Schwarzl told BuzzFeed Canada the organizations Pride Toronto does not wish to "reveal — and therefore publicly shame — the individual in question."
"Our sole intention is to find an amicable solution which best serves our communities," she said.
Pride Toronto released a new statement Tuesday morning saying the applications were made with the intent of protecting, not commercialize, the Dyke March and Trans March.
The group also expressed "regret the misunderstanding and controversy that making this decision without engaging the broader dyke and trans* communities has created."