This is Tom and Meranda Robicheau, and they just said "I do" in the most Canadian way — right in the middle of a Tim Hortons.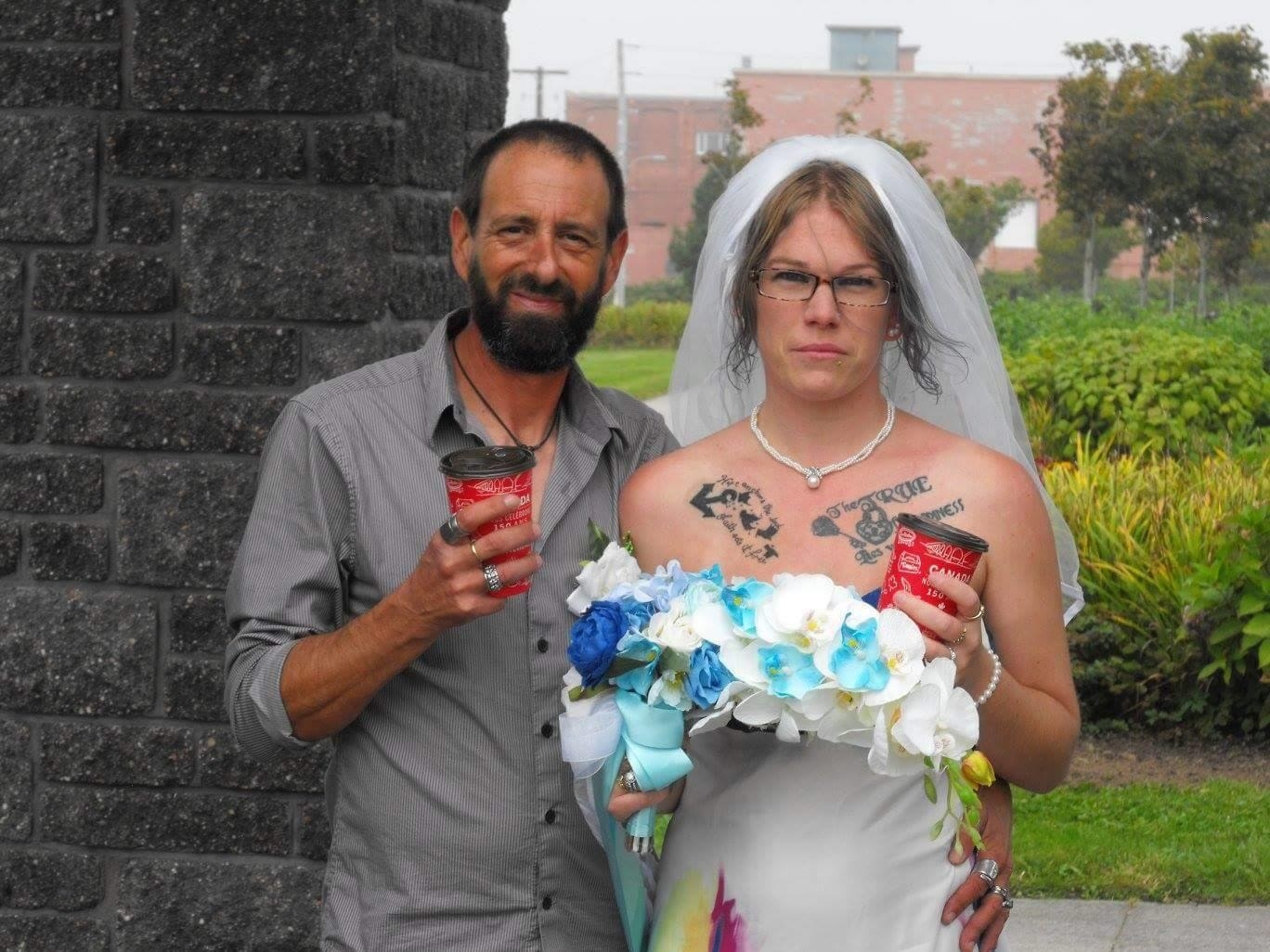 Their story actually starts at a Timmies. Though they've known each other since they were little, Tom and Meranda had their very first date at a Tim Hortons two years ago.
And, last Saturday, they tied the knot, with both guests and regular patrons in attendance.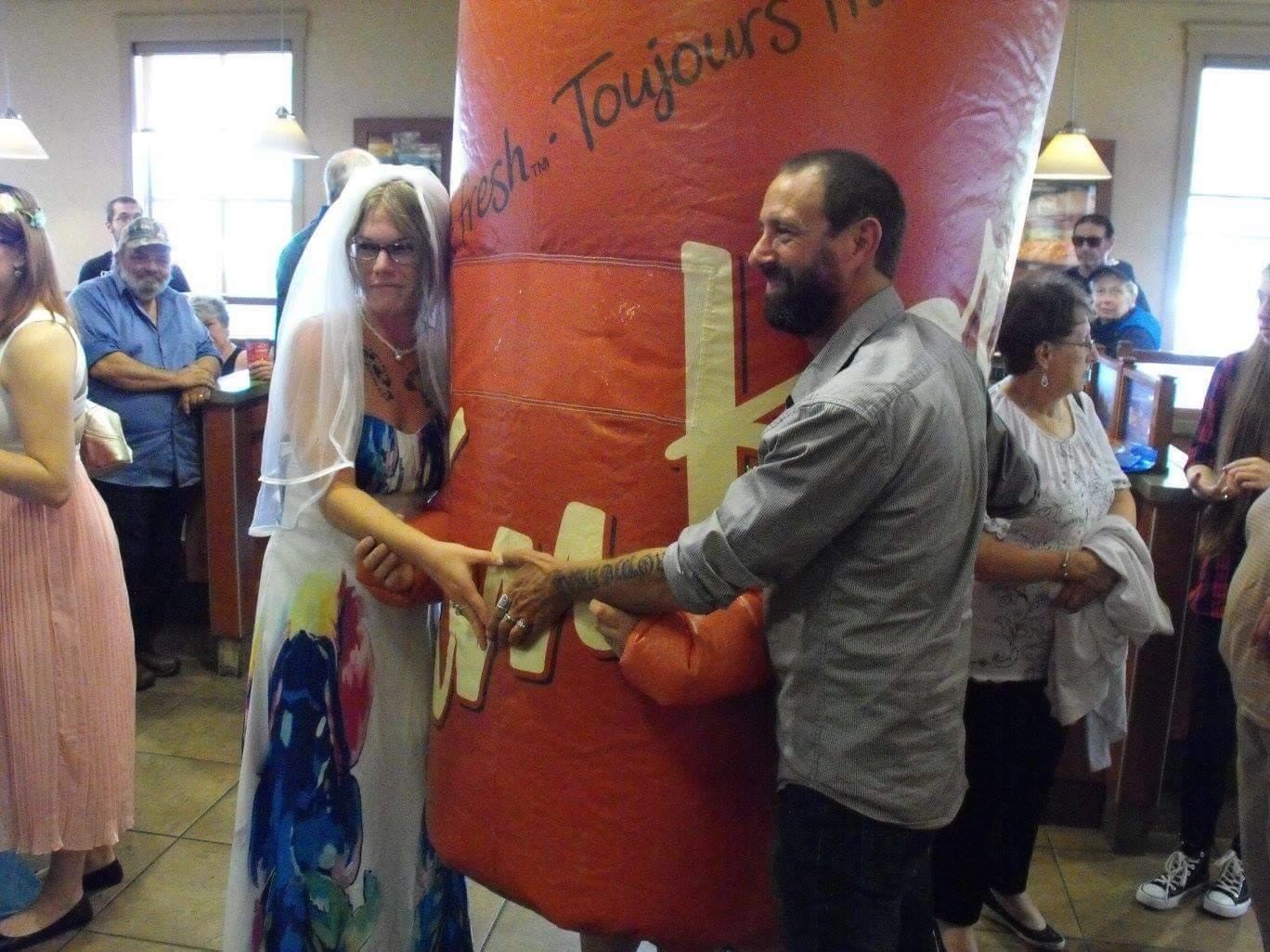 They set up an altar and said their "I dos" in a "short, sweet and simple" ceremony.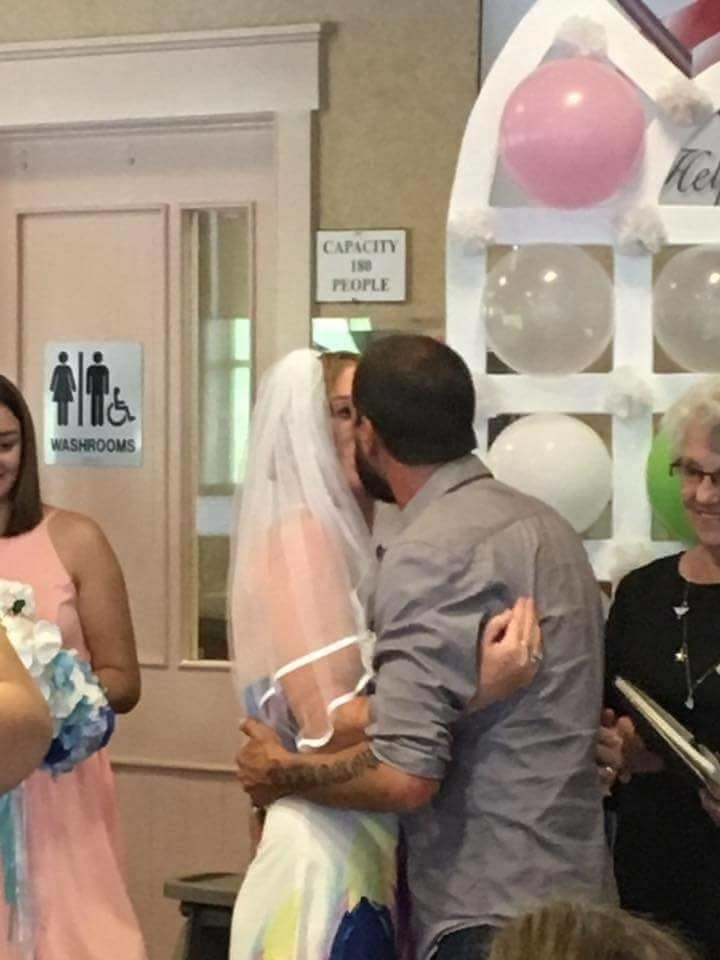 But they did have a few special touches, like the giant Tim Hortons coffee cup mascot in attendance.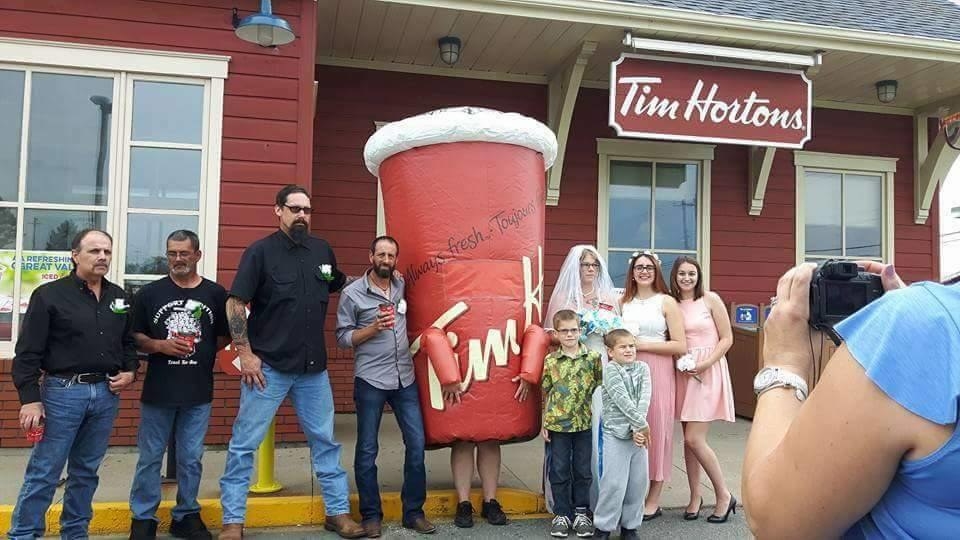 They capped it off with their orders — a triple triple coffee for the groom, and a triple triple tea for the bride — before posing for photos.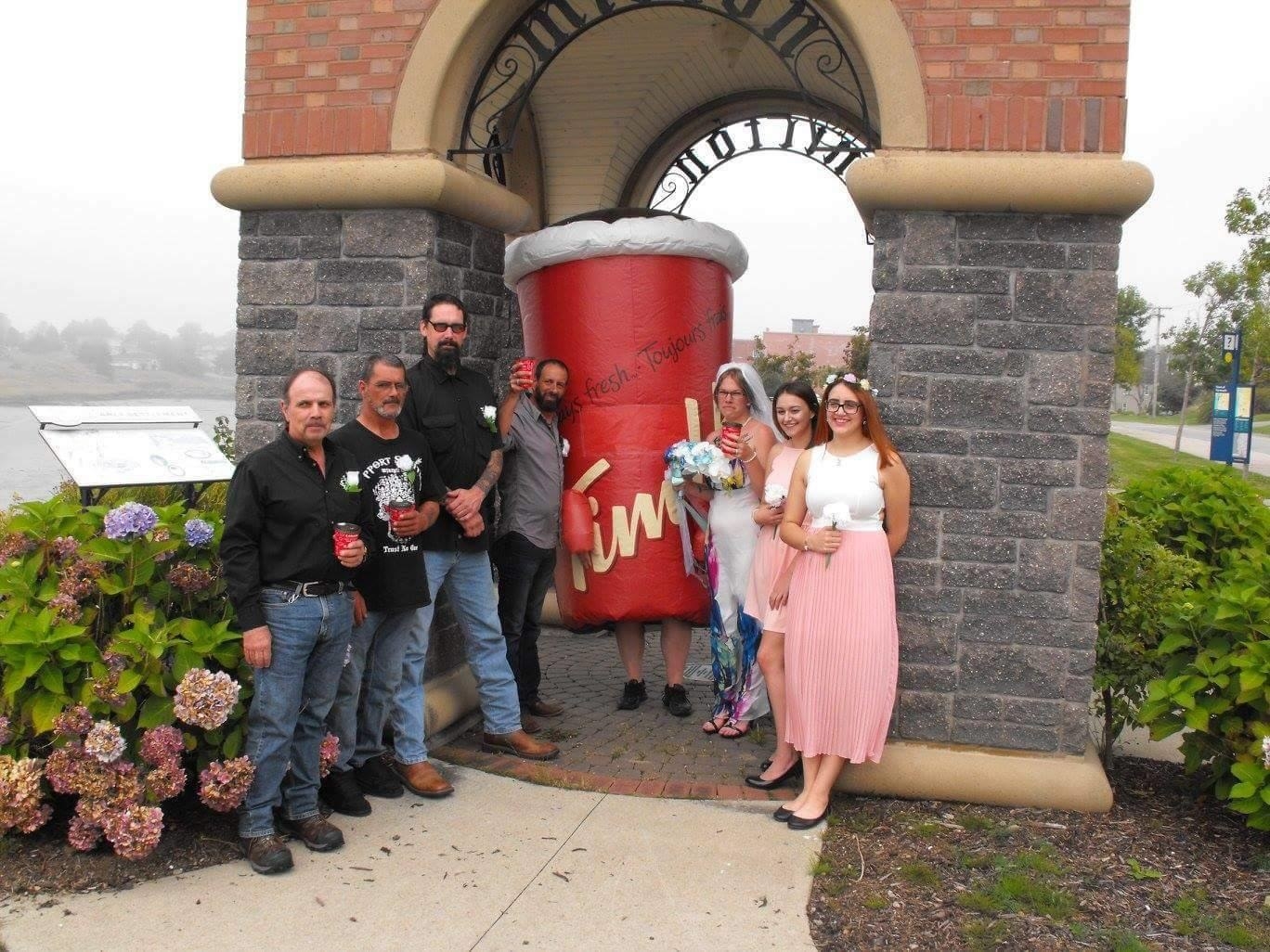 And to cap it off they sped away in a '66 Mustang with coffee cups trailing behind.
Meranda said their friends and family were "shocked" at their wedding idea at first. "They didn't know what to think, to say when I told them we were getting married at Tim Hortons. They thought it was a joke," she said.
Congrats to the happy couple!