This is Toronto actor Ken Ferguson, and his goal is to take a bath at a stranger's house every day for the entire month of January.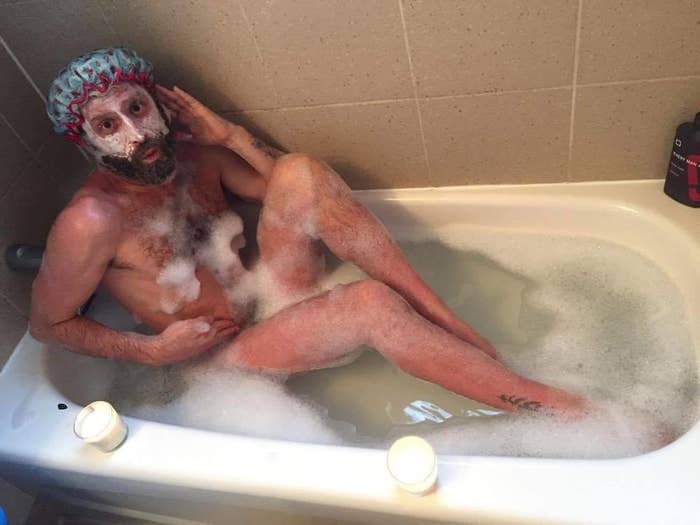 And although that sounds sort of odd, it's been a truly heartwarming experience so far.
As often happens, a woman he was trading with last year invited him into her home for the swap. That's when he saw her bathtub and felt a pang of jealousy.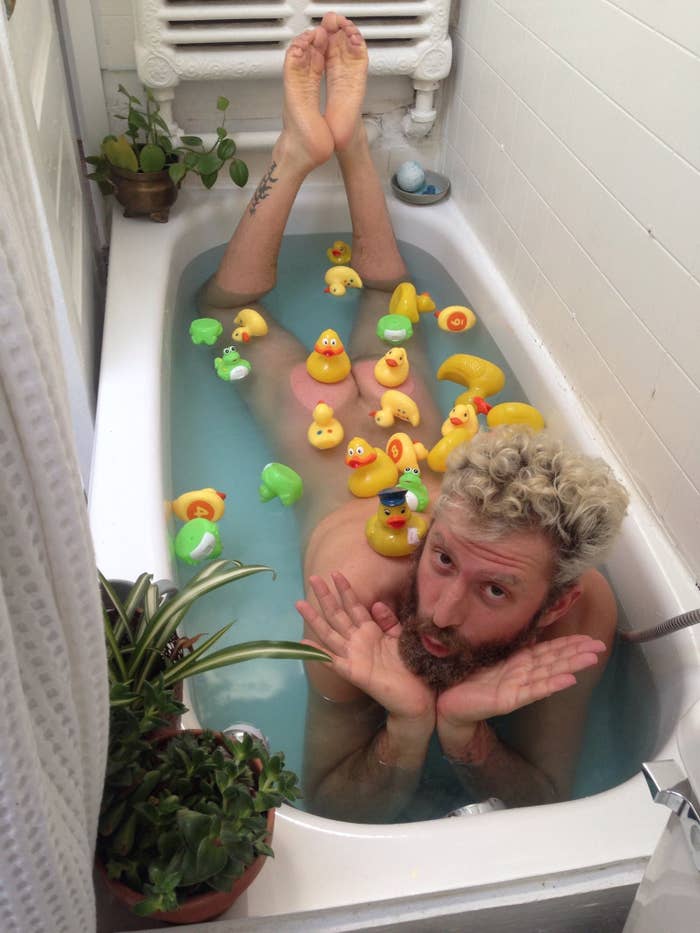 "I like doing fun things, and it was kind of also a resolution for me to do these ideas that I have, and also to not be afraid of being weird."
He's had a bath in a different home every day, and far from wanting to just trade and leave him alone, people have been fully embracing the experience.
Although Ferguson talks with everyone about their comfort level first, most have opted to hang out with him as he bathes. A few have even jumped in with him.
Sometimes animal friends show up, too.
There have been some great photos and lessons in covering one's junk with objects, but Ferguson said this project has really been about community.
He's met some unforgettable people along the way, like Marianna, who's been under treatment for cervical cancer.
But in another way, it's also no surprise that people are eager to connect.
"You're in this room and you're opening up to other people to come in as you're naked and as you're vulnerable," he said. "No wonder it's turning into an open and honest forum for conversation."
"I've really enjoyed this experience so far and the cool people that I've met."