An all-girls school is celebrating two transgender alumni in its annual magazine.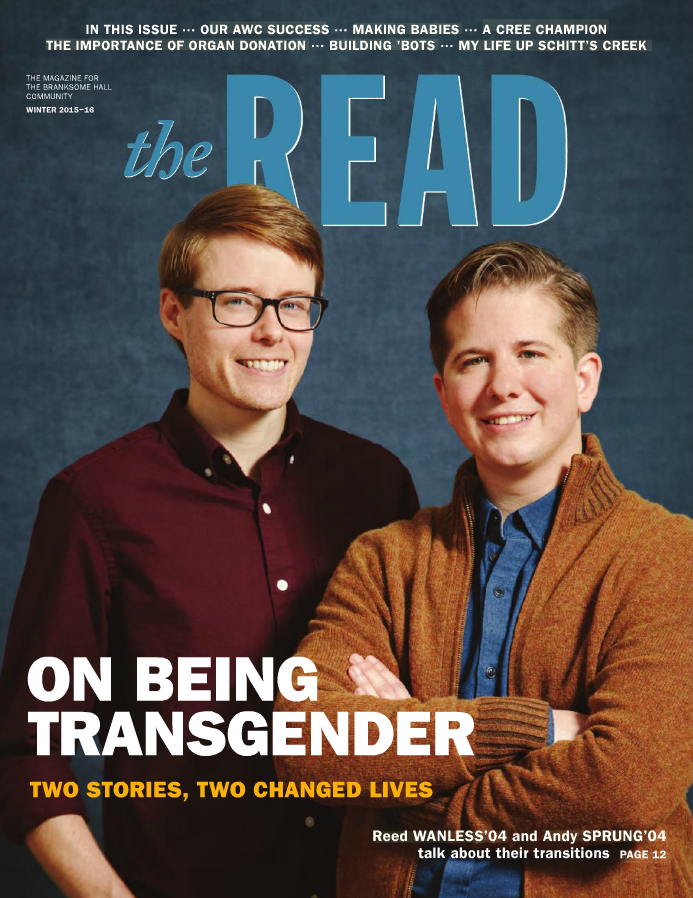 Both men are featured in separate articles (which you can read here) that detail their transitions and what it was like to attend Branksome while navigating their sexual and gender identities.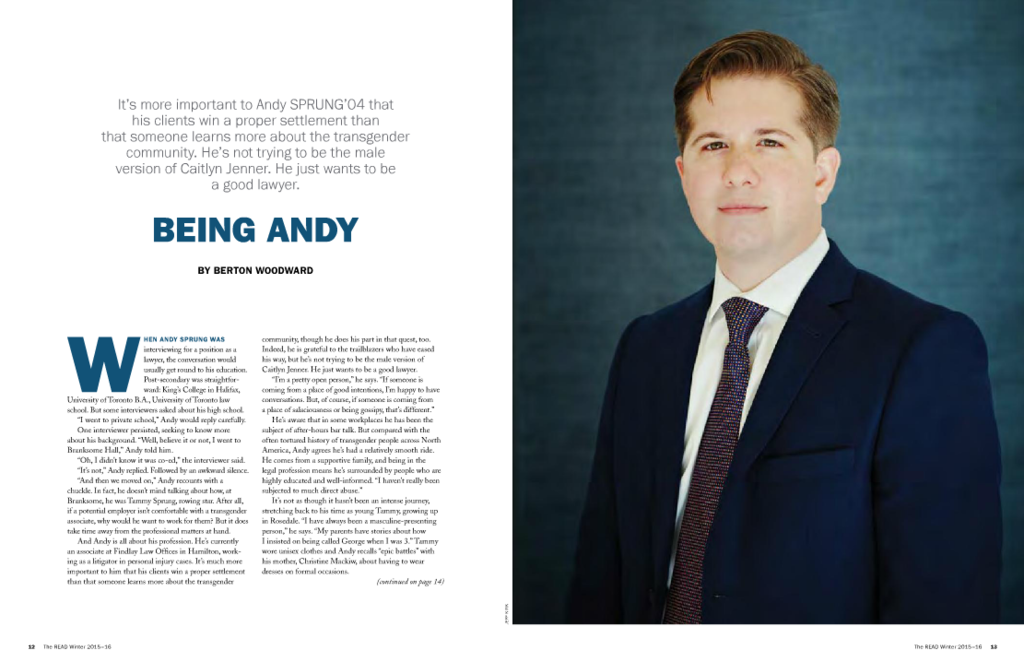 Both are also acting as consultants for Branksome's Transgender Working Group. Started in October, the group is working to develop guidelines for both educating the community on trans issues and meeting the needs of trans students.