The Toronto Transit Commission (TTC) has pulled ads for a gay hookup site from their stations and the owners of Squirt.org want to know why.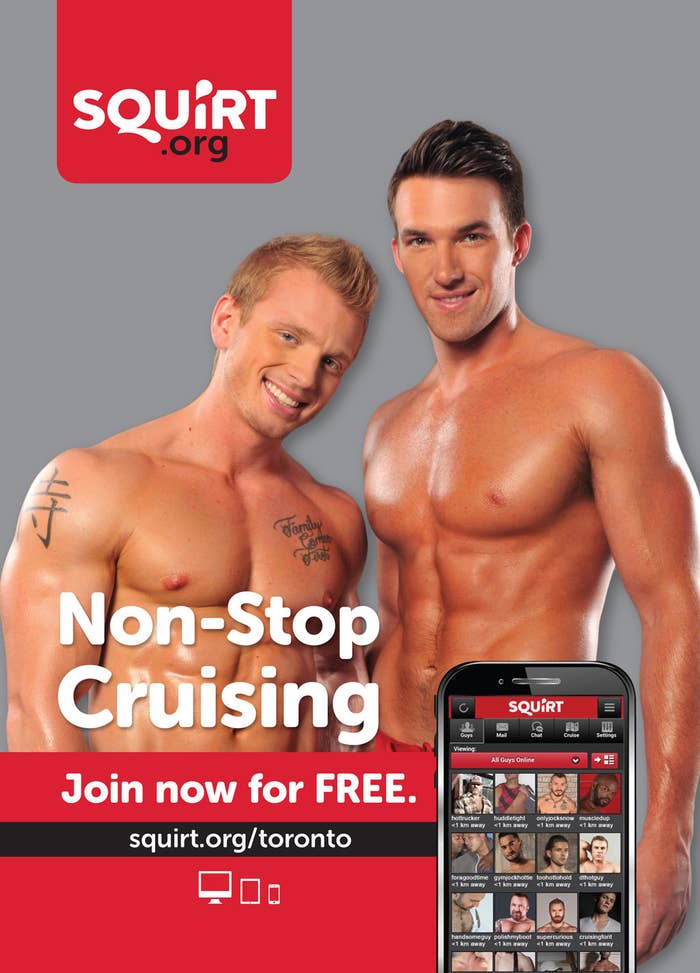 The ads show shirtless men — some embracing — with the tagline "non-stop cruising."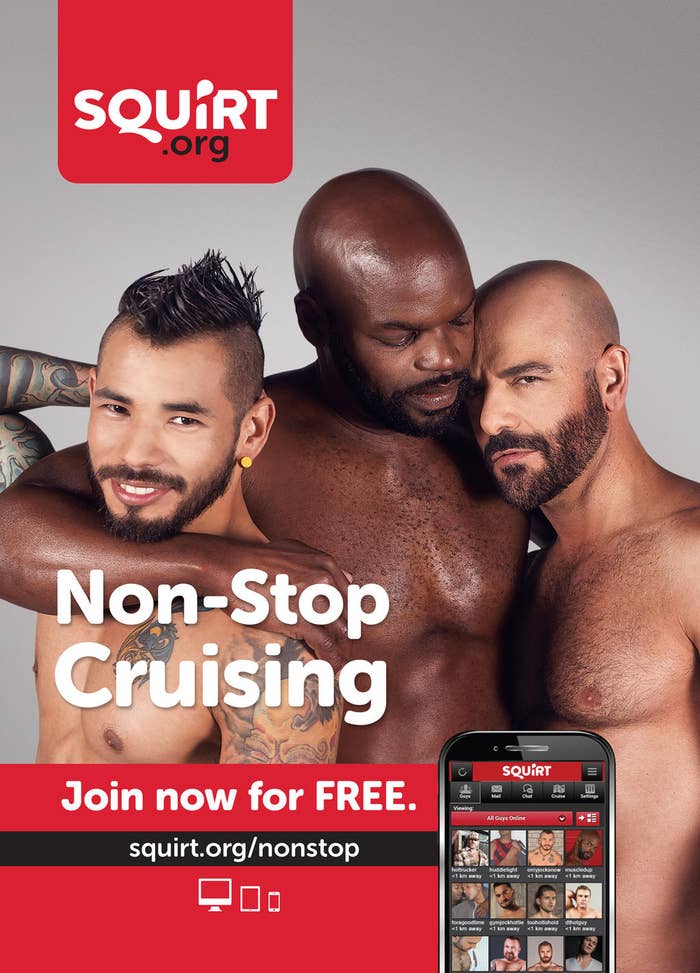 Nolan said Squirt was not given details of the complaints made about the ads or the reasoning for pulling them down. However a TTC spokesperson told Metro it was because the site "promoted sex in public places, which is against the law."
Squirt's website mentions cruising as a selling point:
Every city has its own hidden hotspots for cruising. On Squirt.org members list the hottest places to meet other men for sex. With user ratings and details on how to cruise each location, it's easy to find the best parks, beaches, gyms, washrooms, glory holes, and bathhouses in town.
Nolan said that while Squirt has cruising content, it's created by the users.
"The Squirt platform is for men to meet other men, the content on the site is user-driven. Some of that content is cruising content, but if you look at Yelp's website they also have cruising listings," said Nolan.
"I'm not sure whether the TTC would be removing an ad for Yelp."
Nolan said Squirt would like to be advertising on the TTC but "obviously it's difficult for us to move forward without knowing the exact nature of the complaints." In the mean time, Squirt has been sharing other ads the TTC has approved.
BuzzFeed Canada has reached out to the TTC for details about the complaints. This post will be updated it they reply.