First of all, please look at this tiny, sad Kermit. All fuzzy and forlorn.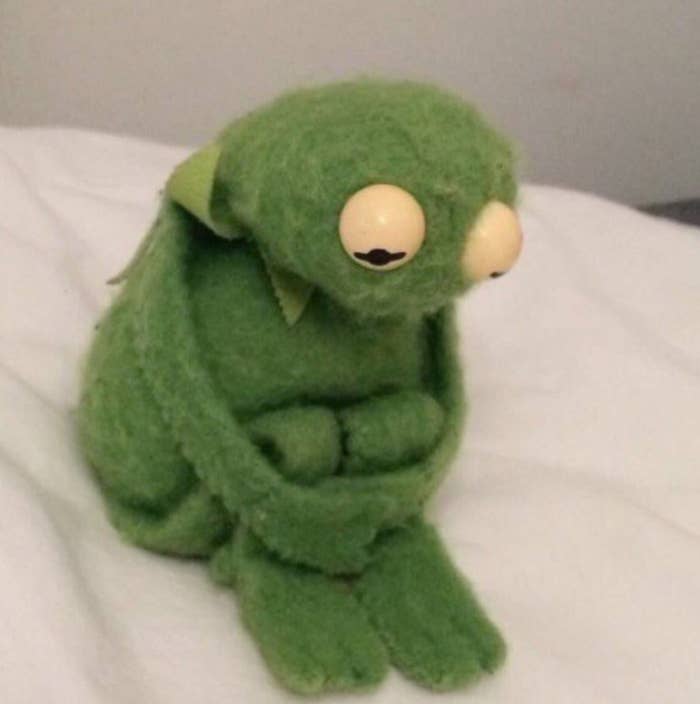 But don't worry, Twitter's @jonnysun has turned smol, somber Kermit into a ray of wholesome hope.
And he challenged others to do the same.
It was all so innocent.
We were just having a great time, making a cute lil' meme.
UNTIL IT ALL TOOK A DARK TURN.
Are memes supposed to take you on a complex emotional journey?
Because this one will hollow out your heart, leaving you an empty human-shaped husk.
It's all too real.
That feeling is your insides crumpling.
That weight is the knowledge that everyone feels just as lost and alone as you do.
But maybe our collective worries and insecurities are what tie us together. Maybe that's a beautiful thing.
Maybe we're all sad, smol Kermits sometimes — and that's okay.