This Calgary Couple's "Simpsons" Kitchen DIY Is Eeeeexcellent
Woo Hoo!
Decking out a kitchen in clashing pastel hues might sound tacky to home, but for one Calgary couple it's a DIY dream.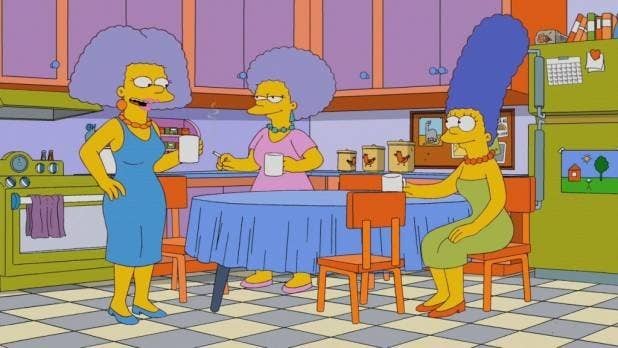 Marcia Andreychuk and Joel Hamilton have spent the last eight months recreating the kitchen from The Simpsons in their own home.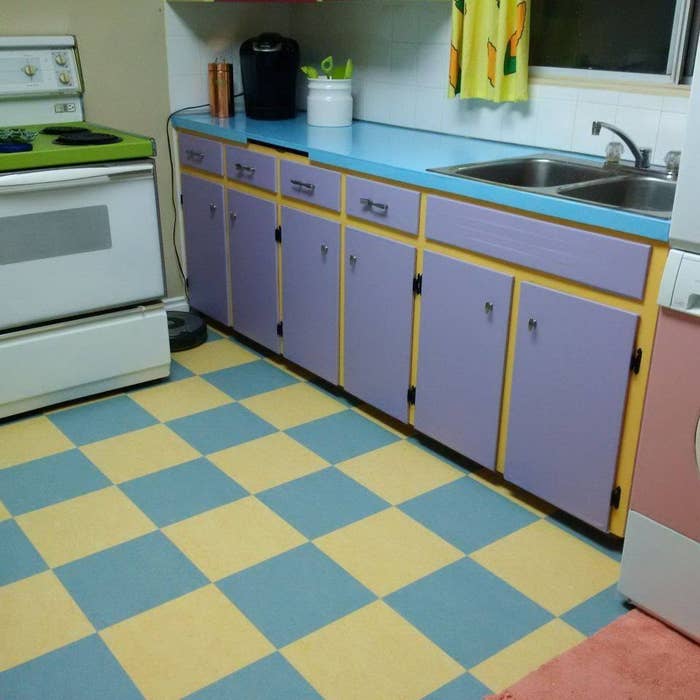 They started by hanging this image of the Simpsons' kitchen as inspiration then started hunting down everything they would need.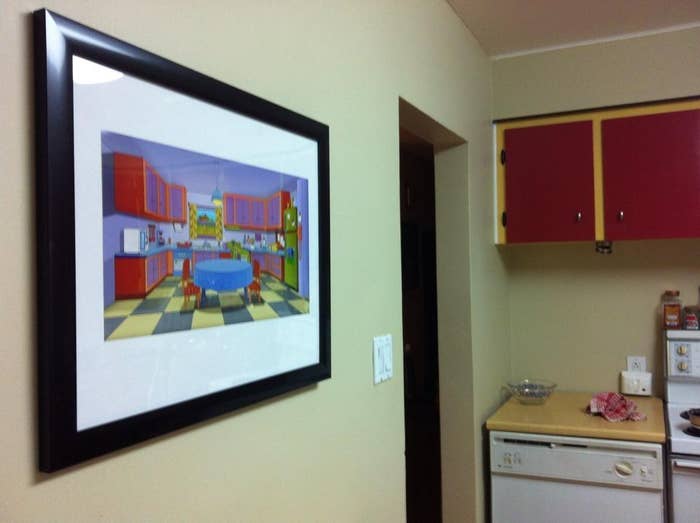 They've been perfecting the look since December, adding in touches like purple cabinets with blue knobs.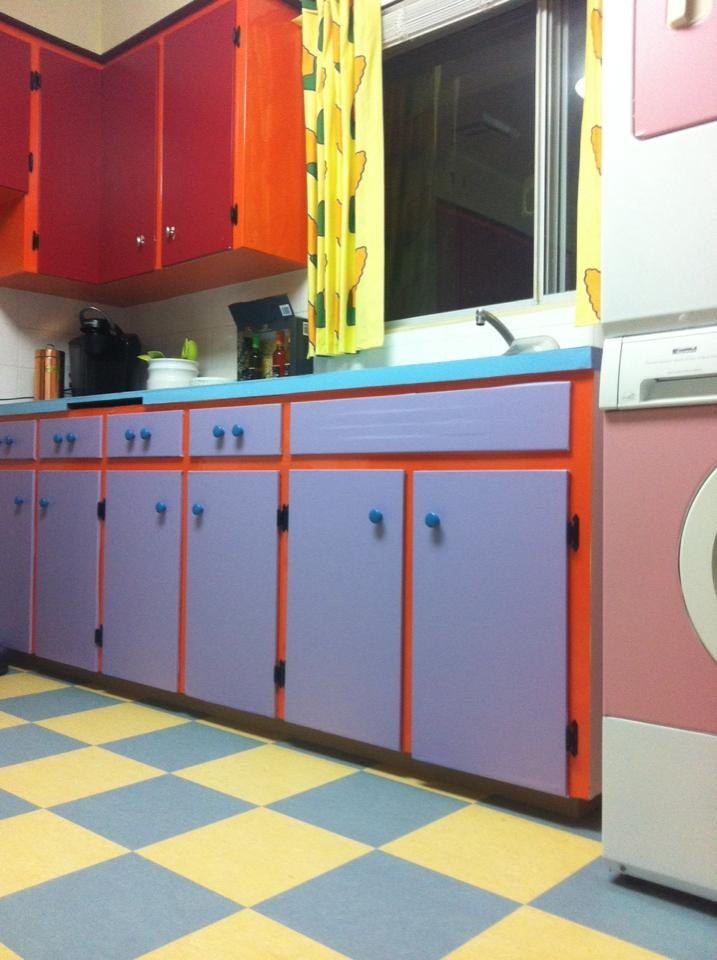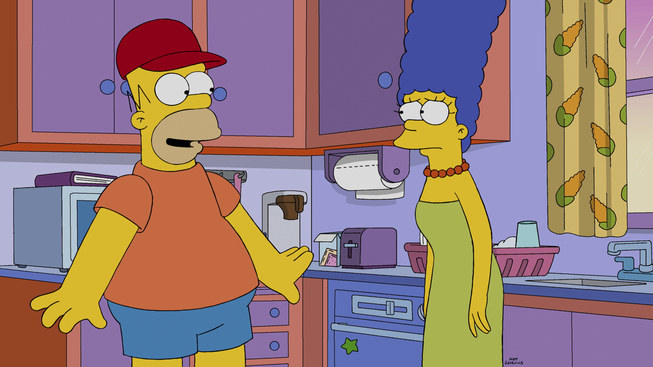 And yellow and blue checkered flooring.
Though they "splurged" and spent $2,000 on new a flooring, they've kept costs low by getting crafty. Andreychuk estimates they've spent just over $300 on the smaller touches, including contact paper to change the colours of their countertop, cabinets and appliances.
The small details are all there, too, like green utensils and corncob drapes.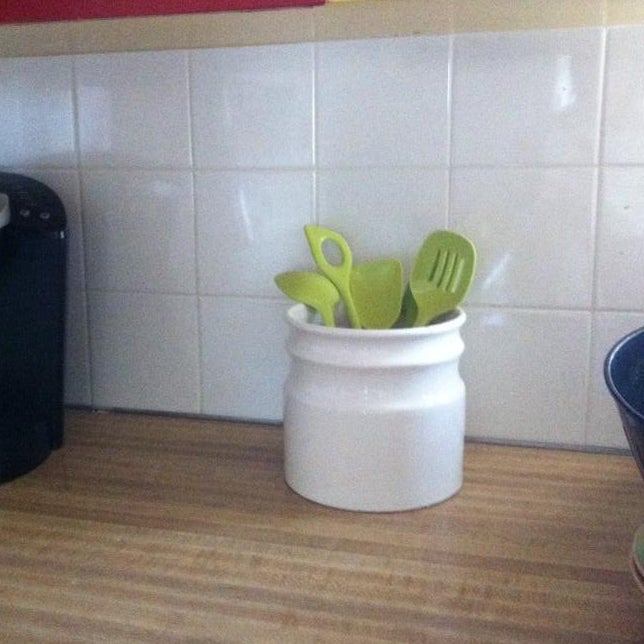 Andreychuk sewed the curtains herself after finding the perfect corncob print fabric online and found a curtain rod holder at a thrift store.
They also jazzed up their washer and dryer with a retro pink and white look.