Here's Why Newfoundland Is Freaking Out About Mustard Pickles
Time to get your nan's recipe, b'y.
A crisis of unprecedented proportions is unfolding in Newfoundland. The news — get those tissues ready — is that Zest's beloved sweet mustard pickles are no more.
Smucker Foods has announced it will be discontinuing both Zest and Habitant brand mustard pickles. Habitant is more popular in Quebec, whereas Zest is Newfoundland's favourite.
In short, it's devastating.
What's a Jigg's dinner without a side of mustard pickles? Garbage, that's what.
Newfoundlanders are, understandably, losing their minds and stocking up before the remaining supplies are gone from shelves.
Which prompted the most Newfoundland sign to ever be written at a shop in St. John's.
And there's now a booming trade on Kijiji.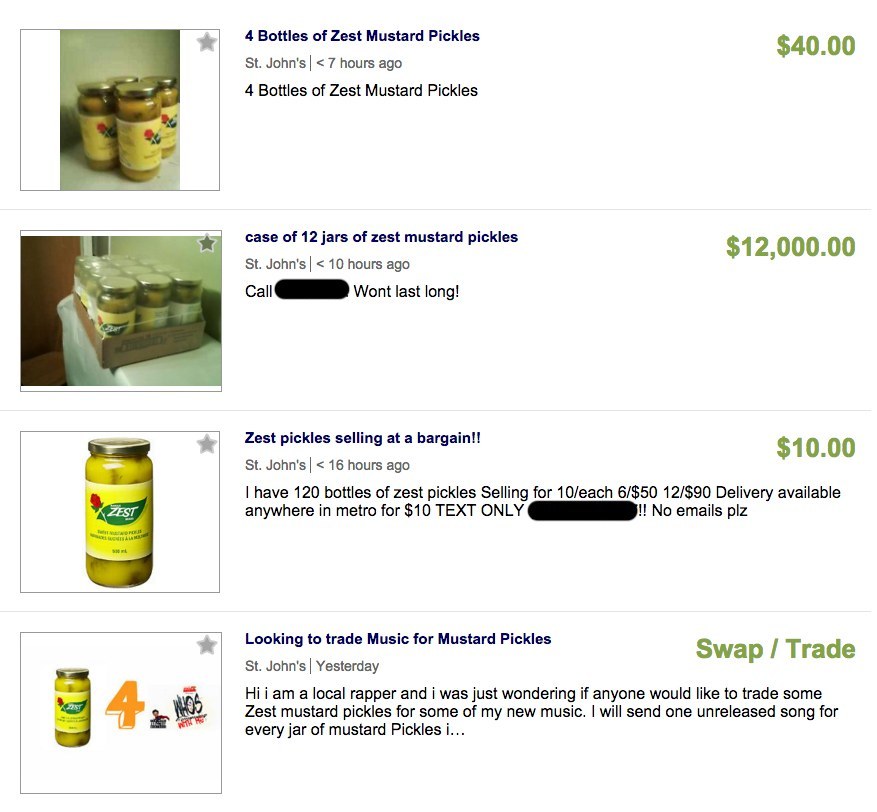 BUT FEAR NOT FRIENDS, for there is hope on the horizon. Colemans, a Newfoundland grocery chain, is going to make it all better.
In the mean time, Bennett said the remaining jars of Zest are selling out quick, with just a few remaining in their more rural stores.