Say hello to Rhea, a featherless lovebird that you've just fallen in love with.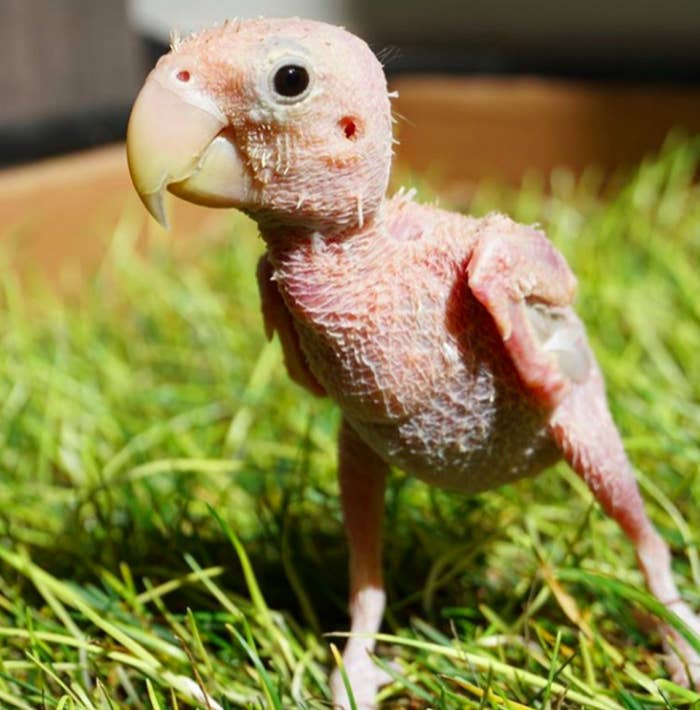 Rhea is 2 and lives with her human, 23-year-old Isabella Eisenmann, in Boston.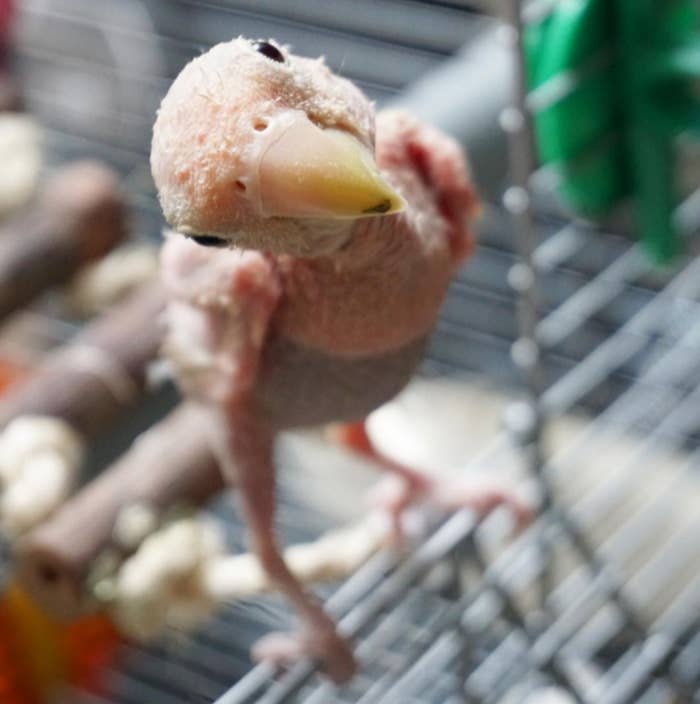 Rhea has a beak and feather disease that's left her looking quite naked.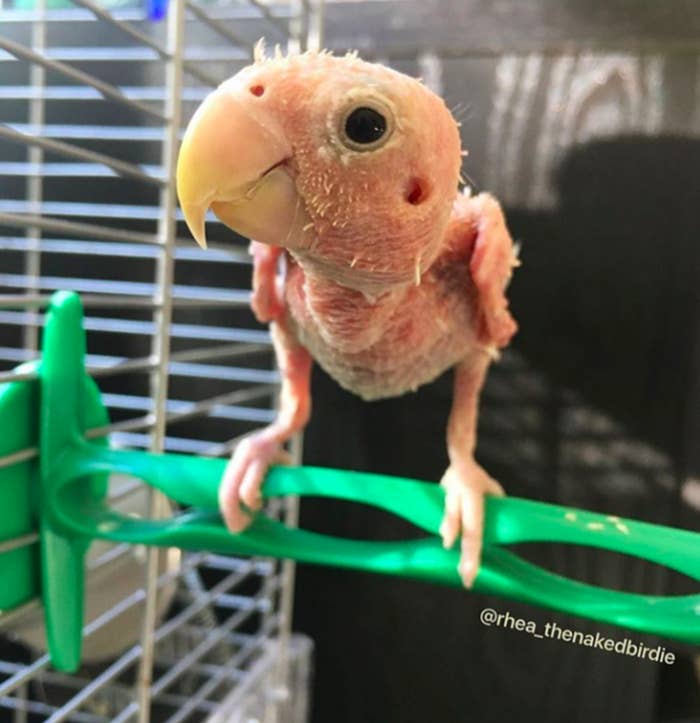 Eisenmann told BuzzFeed News that in more severe cases, the disease can cause birds to lose their claws and beaks.
Rhea, thankfully, seems to have a milder case.
Despite her ~unusual~ appearance, Rhea is totally adorable and the happiest lovebird you could ask for.
Eisenmann heard about Rhea from her vet, who posted on social media that the little cutie needed a new home.
"They called me and told me that I was first on the list and they wanted me to keep her," said Eisenmann. "The next day she came back with me and it's been amazing since then."
Other than an annual blood test, Rhea doesn't need any special care other than plenty of warmth.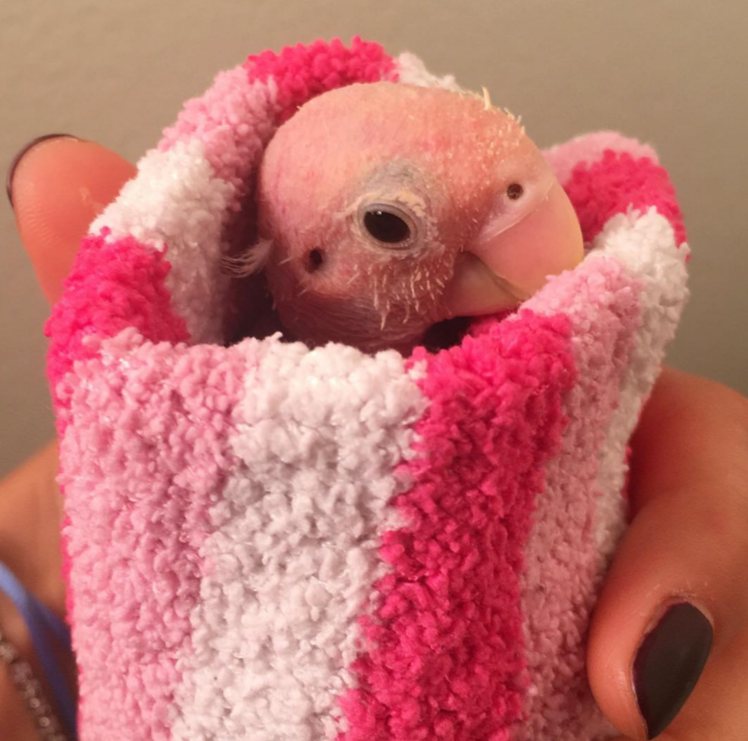 "When she has [a sweater] on she feels super cozy and is super calm," said Eisenmann.
The trick has been finding sweaters short enough that Rhea can still walk around, she said.
Rhea can't be around other birds due to her condition, but she has Nickie, a 15-year-old Yorkie, to keep her company.
"[Rhea is] extremely social, she hates the cage, she's always outside running around my house," said Eisenmann.
She also "sings like crazy."
She only gets cranky if you try to scoop her out of the coconut house in her cage. "If she gets in there, there's no way you're getting her out," her owner said.
So though she may be a bit different...
And though some people would overlook a little bird without feathers...
The naked truth is that what makes us different can make us so adorable. 😍