Dozens Of Kind Canadians Dropped Everything To Help A Lost Syrian Family
"No one had to be asked to help, no one had to think about the right thing to do."
Valerie Taylor, the psychiatrist-in-chief at Women's College Hospital in Toronto, was heading for her train home to Hamilton when she spotted a family of seven looking confused amid the hubbub of Union Station.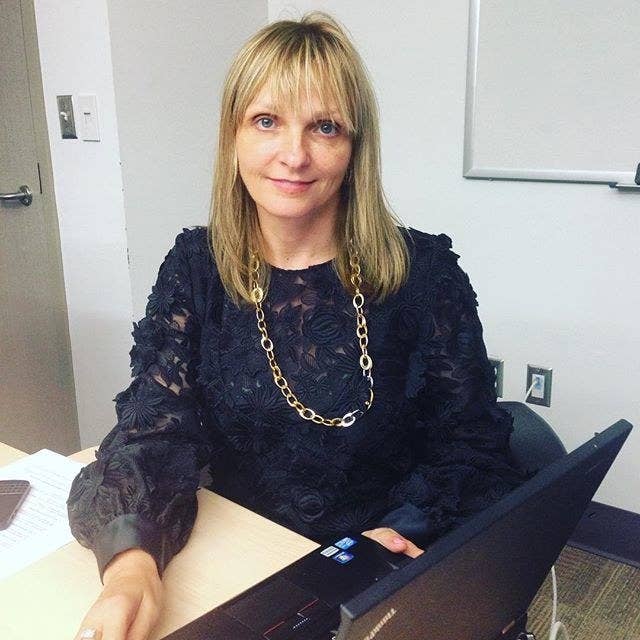 "They clearly looked like they were a little bit lost," Taylor told BuzzFeed Canada.
The two parents had five kids in tow — two in strollers — along with a bunch of heavy bags. They'd just arrived from Syria four months ago and only the eldest child, an 11-year-old boy, could speak English.
Together with another woman who stopped to help, Taylor looked at the address the family was trying to reach and figured it was in Hamilton. Since she was going that way, Taylor offered to accompany them on the GO train while the other woman bought their tickets. But that was only the start of an outpouring of generosity and kindness for the family.
As they all rushed to get to the train, people paused to help. "Random people just kind of started stopping and picking up bags," said Taylor. "A guy picked up a stroller and everyone took their things up to the platform for them."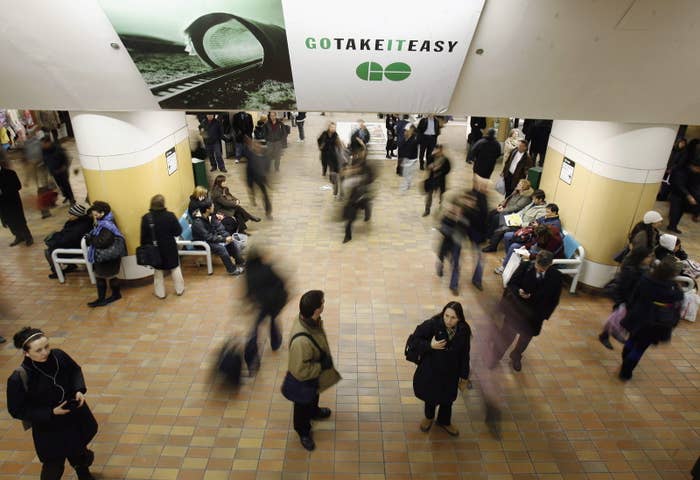 Then, "we get on the train and right away everybody stands up to give them a seat, which was amazing."
Once settled, Taylor took another look at the family's destination when she realized they were actually trying to get to London, Ont. — a place where the train they were on didn't go.
"At that point it was like okay, this is the wrong train. Then everybody on the train started trying to help."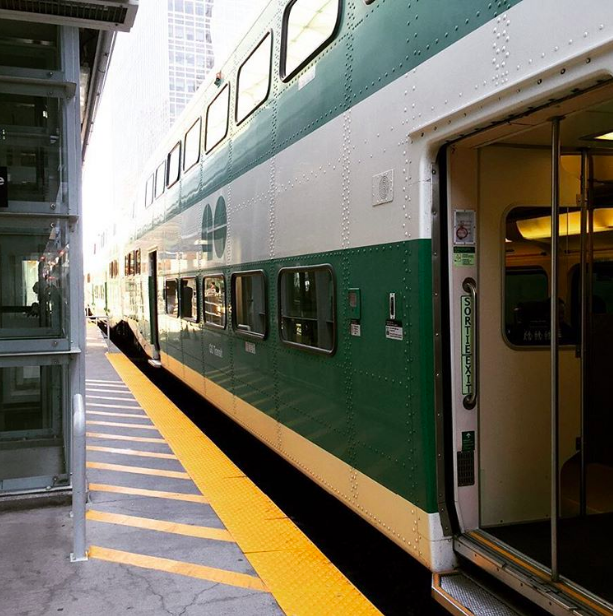 As Taylor went to flag down a GO employee, other passengers started checking train and bus schedules. Others started calling friends who spoke Arabic to get a translator. Others still pulled up Google Translate in hopes of better communication.
They soon realized the only way to get the family was to London was a Via regional train from Aldershot, the last stop on the line before Hamilton.
"I said, 'you know what, don't worry about it. We'll get you to the train stop on time and I'll buy your tickets,'" said Taylor.
"Everybody started opening up their wallets and started giving money to pay for these train tickets."
By this point, the family was wondering why so many strangers were helping them without a second thought.
"They were kind of saying, why is everyone helping us. And there's no good answer, just that we can, and we should," said Taylor. "It was really quite something."
Taylor got off the train before her own stop to help the family get new tickets at Aldershot. Just as she was punching the order into a machine, she was interrupted.
"Then some woman comes running across the train station screaming, 'Stop! Don't buy train tickets!' The poor family — they didn't know what was going on."
The woman was an employee of Metrolinx, the transportation authority that runs GO. They had called two cabs to take the family to their destination in London. An hour-and-a-half trip, free of charge.
All in all Taylor said some 50 people selflessly pitched in to help the family that day. She was so touched by the experience that she wrote a Facebook post that's now been shared more than 17,000 times.
While passengers had been scrambling to help on the train, Metrolinx was scrambling too. Anne Marie Aikins, senior manager of media for Metrolinx, told BuzzFeed Canada the office started looking for solutions as soon as they got wind of the family's predicament. One employee even offered to find a van and drive the family themselves.
"Staff made the decision that even if they had to pay for it themselves, they were going to get them there," said Aikins.
"They also felt for these people," Aikins added. "It was wonderful to see them embrace this family."
As for Taylor, she said seeing so many people pitch in was an amazing sight and she feels privileged to have participated. "No one had to be asked to help, no one had to think about the right thing to do," she said. "This is what you do."