This Guy Found A Black Widow Spider In His Broccoli And Somehow Didn't Burn His Entire Home Down
Warning: spider.
When Ethen Shen bought some broccoli, he was only expecting to get a healthy side dish. But now he has a new, wee venomous pet.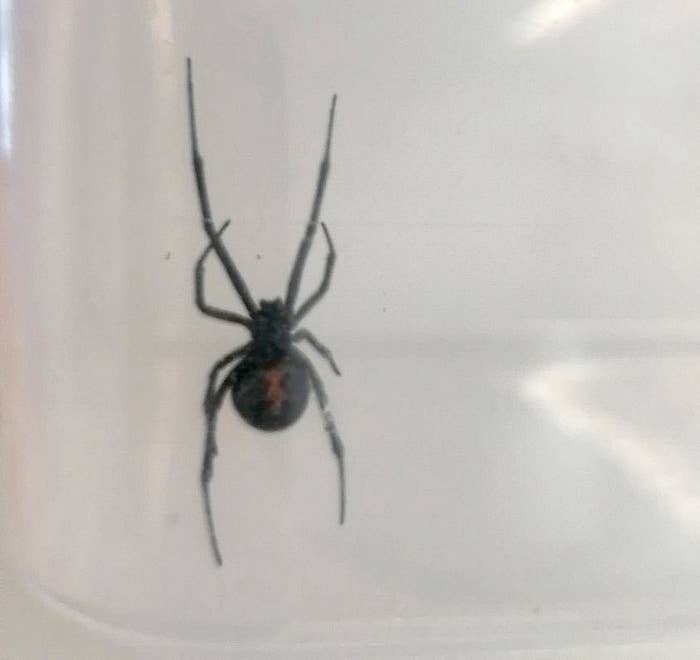 It all started when Shen found broccoli on sale, so he bought a whole bunch. When he went to cook some a few days later, he found something strange.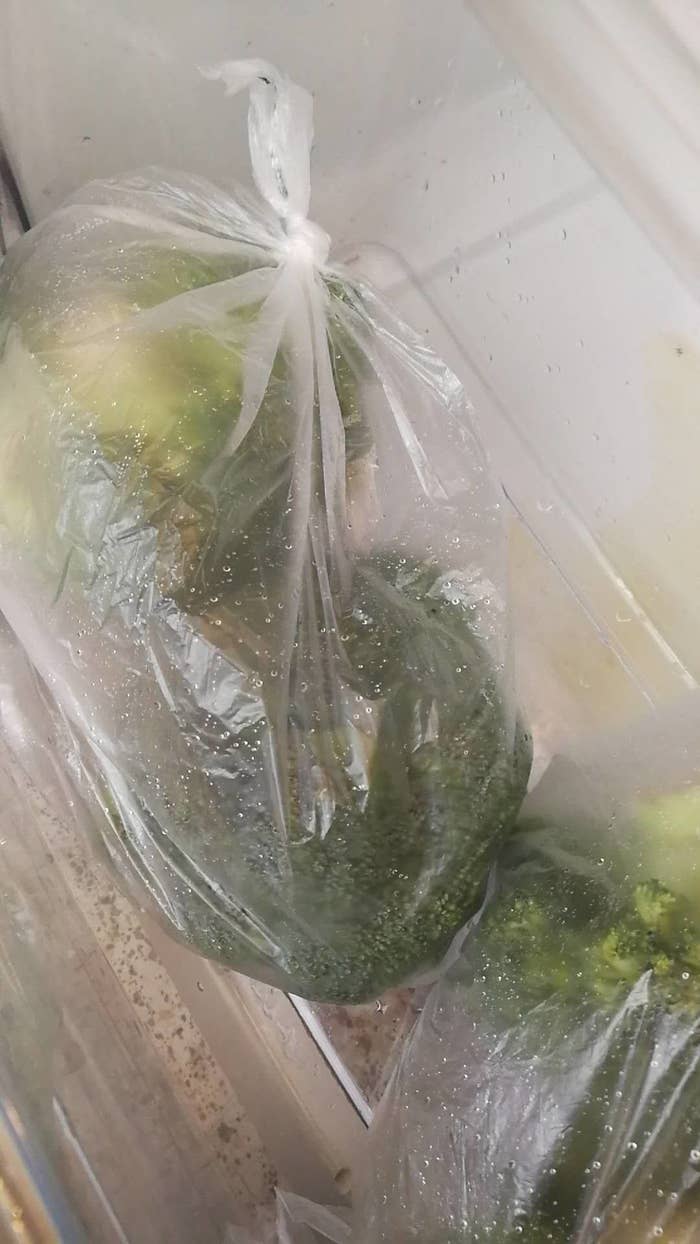 "I saw a little black ball inside the broccoli crown about one inch away from my finger. When I took a closer look, I realized it's a spider, and I suspect it's a black widow," Shen told BuzzFeed Canada.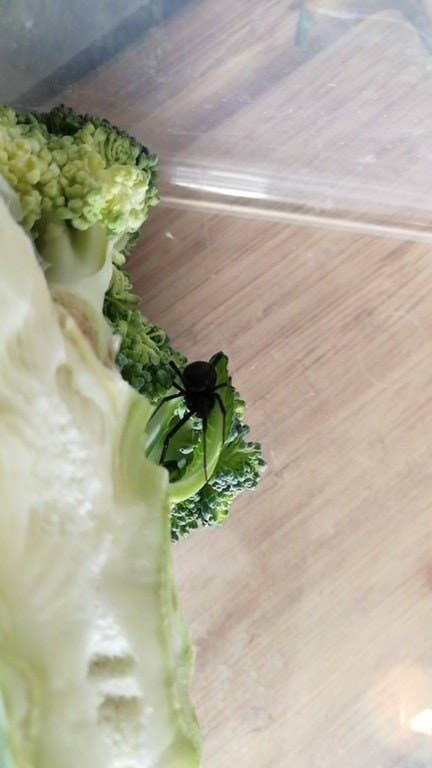 That distinctive red hourglass mark means this is indeed a black widow. They're venomous, but rarely fatal to humans. And while startling, they're not an entirely uncommon find.
Until he gets a definitive answer from the CFIA, Shen is keeping his new friend around.