Fox News has deleted a tweet falsely identifying a Moroccan man as a suspect in the terror attack at a Quebec mosque that killed six people after pressure from the Canadian government.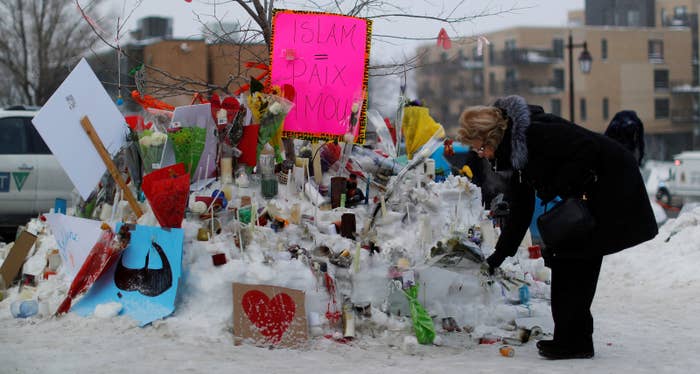 Although the only suspect in the shooting is Alexandre Bissonnette — a white French Canadian — there were early reports of two men having been arrested.
The other man, who is Moroccan, turned out to be a bystander and police later identified him as a witness.
And while other media organizations updated their reports and deleted tweets, Fox News tweeted this.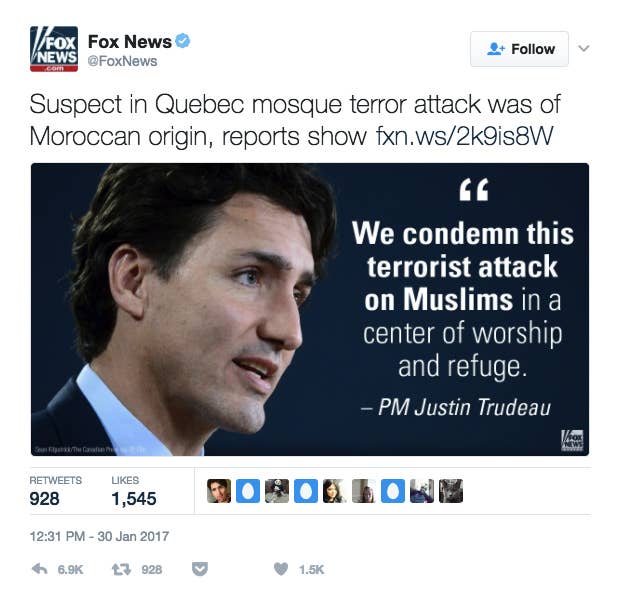 The incorrect information was picked up by alt-right websites, feeding hoaxes and conspiracies that the attack was perpetrated by a Muslim.
More than a day after the man was cleared as a suspect, Fox's tweet remained online.
On Tuesday, Prime Minister Justin Trudeau's director of communications, Kate Purchase, sent Fox News an email asking them to remove the tweet.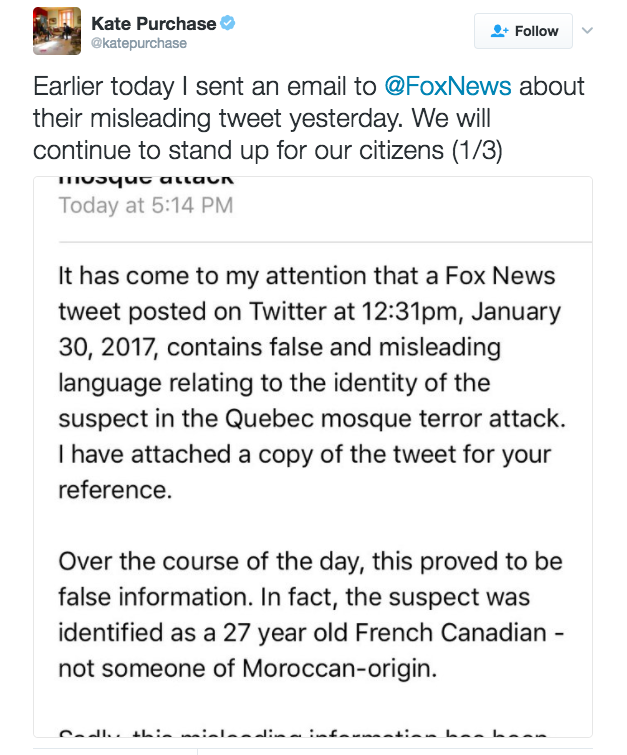 "These tweets by Fox News dishonor the memory of the six victims and their families," she said.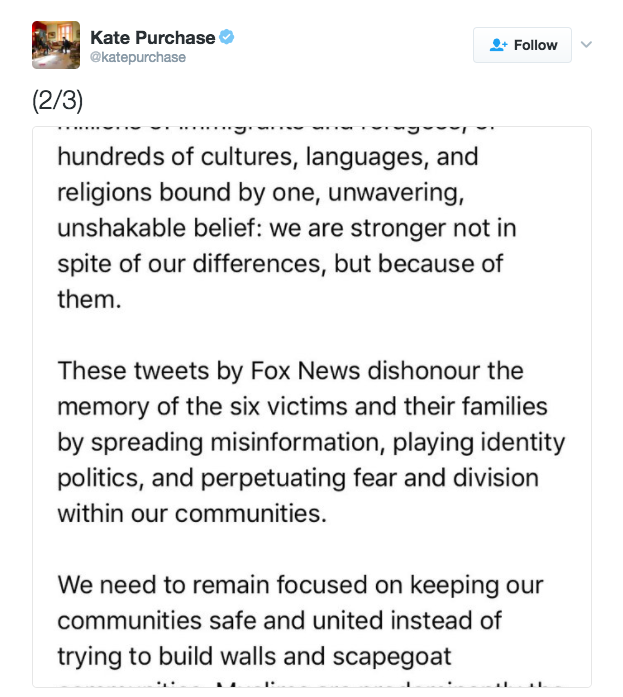 "Fear does not make us safer. It makes us weaker."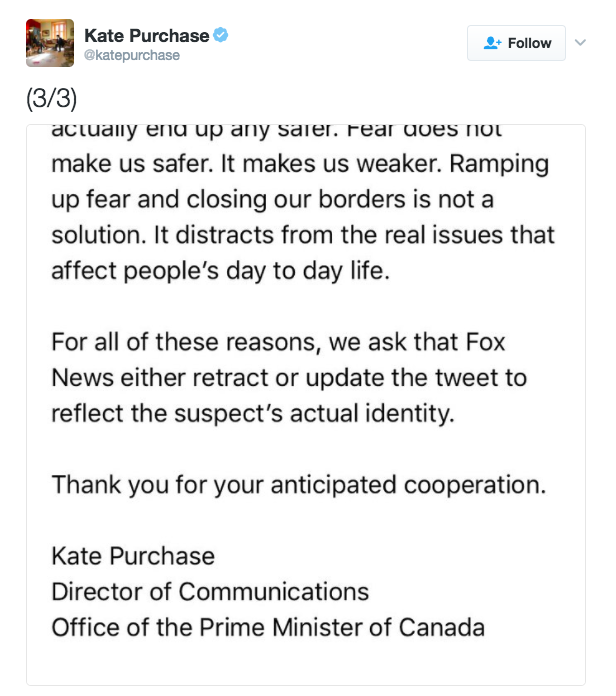 Just over two hours later, the tweet was gone, and Purchase thanked Fox for removing it.

Fox News' managing editor also expressed regret for the tweet.
Bissonnette, meanwhile, faces six counts of murder and five counts of attempted murder and is scheduled to appear in court on Feb. 21.