This Restaurant Owes $10,000 After Asking Black Customers To Pay Up Front
Emile Wickham has been awarded damages by the Ontario Human Rights Tribunal after visiting the restaurant in 2014.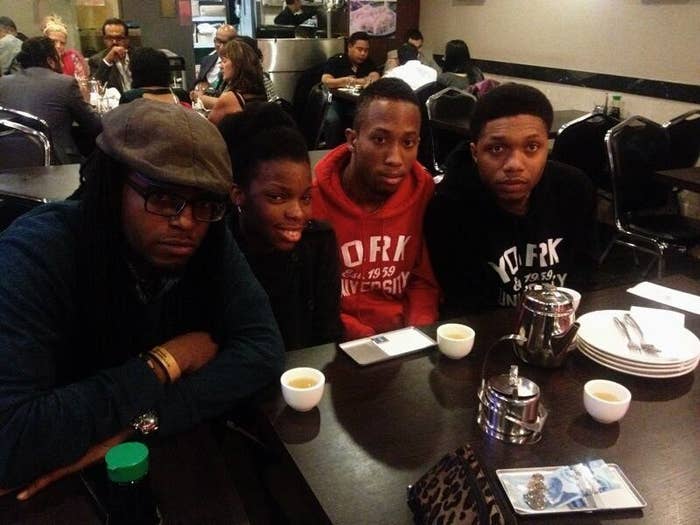 A Chinese restaurant in downtown Toronto has been ordered to pay $10,000 to a black customer who had to pay up front for his meal.
Emile Wickham had gone to Hong Shing Chinese Restaurant in the early hours of May 2014 to celebrate his birthday with three friends, all of whom are black. Shortly after being seated, they were asked to pay in advance for their meal, which they did.
However, it didn't sit right with Wickham, who told the Ontario Human Rights Tribunal that he asked several other tables if they also had to pay up front. None of the other patrons he talked to had been given the same treatment. Wickham and his friends also happened to be the only black diners in the restaurant.
Wickham asked the server to explain, but he said he didn't get a straight answer.
"In a sense we were pleading with them to treat us fairly," Wickham told BuzzFeed News. "The more that they had nothing to offer us in terms of an explanation… the more frustrating it became."

When they finally left, Wickham said the group wasn't just frustrated — they were hurt.
"As I stepped out of the restaurant I knew I had to do something about it," he said.

He considered protesting in front of the restaurant, but worried about his safety as black man given what had happened. He later filed a complaint about the incident with the Ontario Human Rights Tribunal, which released its decision in the case April 18.
"[Wickham] says that their frustration was exacerbated by the fact that they were aware that any displays of their frustration such as swearing would feed into stereotypes about black people. He felt in that moment that being black hurt," adjudicator Esi Codjoe wrote in her decision. "In this case, I find that the applicant was racially profiled on the day in question."
Hong Shing Chinese Restaurant has been ordered to pay Wickham $10,000 in damages.
Wickham won the case earlier in an interim decision because the restaurant wasn't responding to the Tribunal. Wickham could have taken the win at that time but decided to allow the restaurant back into the process.
"They were allowed back in because I wanted to face them, I wanted to look them in the eye, I wanted to address them," he said.

Although the case has resulted in monetary damages and media attention, Wickham said that's not what's important.
"I would give all that up just to have that time with my friends on that day," he said.
In a statement posted on their Facebook page, the restaurant expressed "deep concern" about the situation that occurred under different management. They said the Tribunal decision is now under appeal.

"At this time we cannot comment further, beyond emphasizing that the current owner and staff are dedicated to be a committed, inclusive and responsible member of the community," the restaurant said.
The restaurant's Yelp and Facebook reviews have now been flooded with comments from people angry about how Wickham and his friends were treated.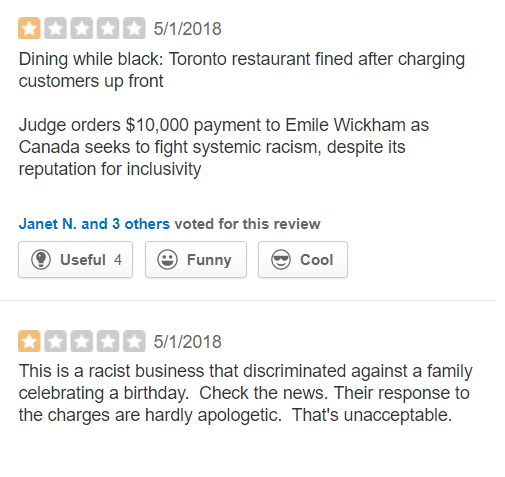 Wickham said the best thing that's come of the case is a sense of solidarity with black Canadians, many of whom have reached out to him with their own stories of discrimination.
"I'm still going to experience stuff like this until the day I die," he said. "I don't think it's going to make a significant impact on how we're treated by Canadian society, but I believe it's bringing us some sort of healing and solidarity, and that's two things we need right now."