These Women Responded To Disturbing Anti-Muslim Hate By Giving Flowers To Hijabis
"It was just a lot of smiles and tears and gratitude."
After a hateful incident last month at an Edmonton LRT station, volunteers brought back a little love this week by handing out flowers to women in hijabs.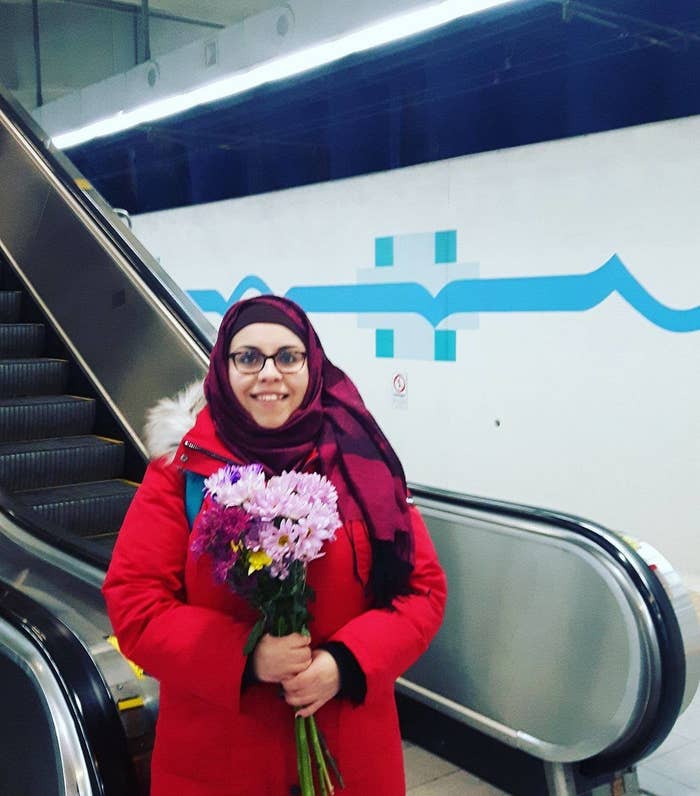 In November, a man reportedly walked up to two hijabi women at the University of Alberta LRT station and tied a noose. "This is for you!" he said, according to police, before singing "O Canada."
Wanting Muslim women to feel safer in the wake of the incident, local activist Janelle Venne came up with the idea to hand out flowers to hijabis as they passed through the station.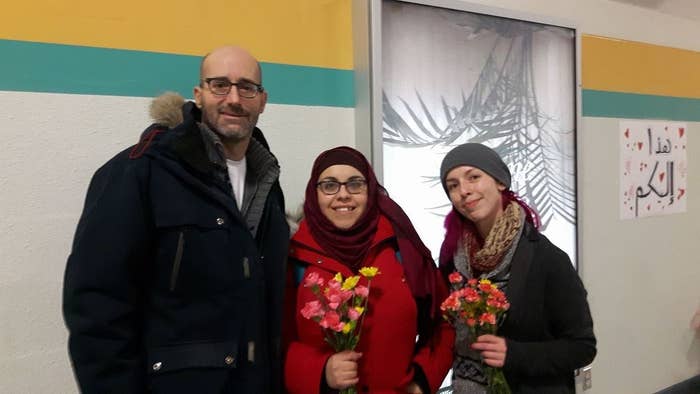 On Wednesday, Valerio, Venne, and other volunteers spent more than four hours handing out carnations to hijabis at the same station where the incident took place.
They also found heartwarming support from many non-Muslim people, from thumbs-up at the LRT station to a warm pair of gloves.
The group managed to raise hundreds of dollars for the flowers and the extra proceeds will go to the Alberta Muslim Public Affairs Council, where Valerio serves as a VP.