Fire and Fury is the hot fire book by Michael Wolff about the Trump White House currently topping just about every best-seller list out there.

But Fire and Fury is also a book by a Canadian professor about Allied bombing in Germany during World War II. And it's seeing a surge in sales, likely thanks to people who think they're about to get a book about American politics.

Fire and Fury: The Allied Bombing of Germany, 1942–1945 was released back in 2008 by Randall Hansen, the interim director at the Munk School of Global Affairs at the University of Toronto.
It's edged back into three of Amazon's best-seller categories. On the overall best-seller list, Hansen's book is at No. 723, a far cry from Fire and Fury: Inside the Trump White House's No. 1 spot.

Still, Hansen's book appears to be enjoying a boost due to its similar name, despite being a decade old.
Hansen's book was published by Anchor Canada, part of Penguin Random House. BuzzFeed Canada has reached out for comment.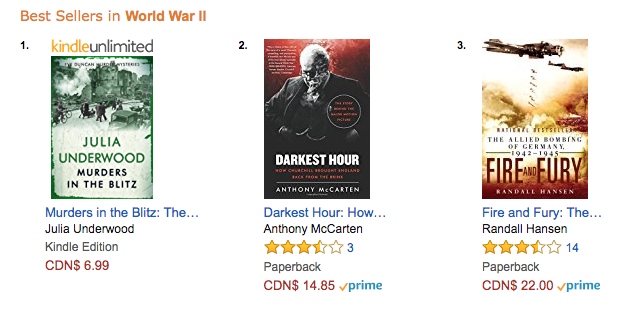 Confused readers or not, Hansen seems to be having a great time with the whole thing.
He told CBC News that he won't know the full extent of his sales bump until his next royalty cheque comes in, but his sales don't really matter.
"What I hope will happen is that at a moment in which we have this demagogue, this unstable demagogue, in the White House threatening war, the people who read my book will reflect on the morality of war and above all the horrific consequences of war for civilians," he told CBC.
"And if that happens this will not only have been fun, it would've been worth it."