It's pretty standard to issue uniforms to new employees. Typically, those employees are human. But a Lowe's location in Regina, Saskatchewan, wanted to make sure a new canine staffer was properly outfitted, too.
The store recently hired Owen, who suffered a brain injury when he was a teenager. And along with Owen came Blue, his support dog.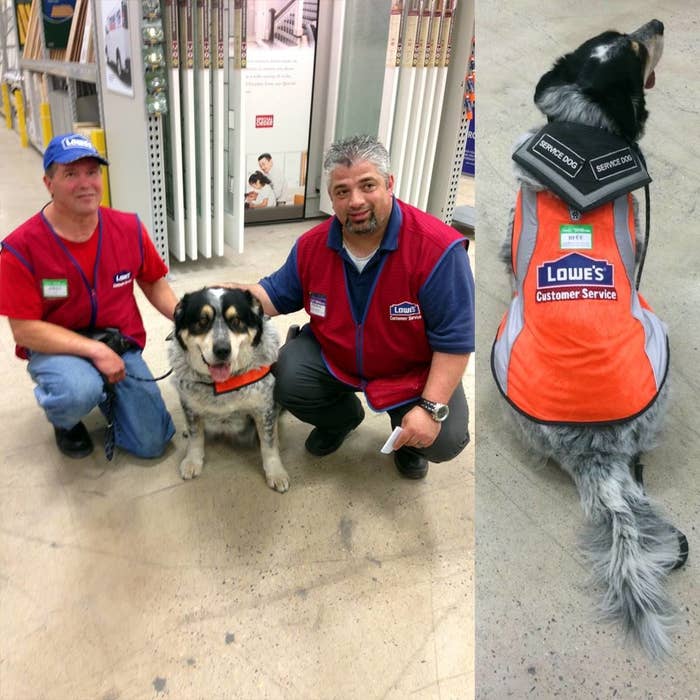 Lowe's outfitted Blue with a branded doggy vest, including his very own nametag.
Lowe's post about the hire on Facebook has now been shared more than 11,000 times, with hundreds of comment praising the chain for making sure Owen can work with his dog by his side.
"Owen's been in this community for a very long time, so a lot of the customers who shop in our store know him," said Gallo.
"The customers are happy that he actually has a job, and they're happy that we took the dog in with him."