Christine Archibald, The Canadian Killed In London, Is Inspiring Random Acts Of Kindness
#ChrissySentMe
This is Christine Archibald, better known to her loved ones as Chrissy. She died last Saturday in her fiancé's arms, the lone Canadian victim in the London terror attack.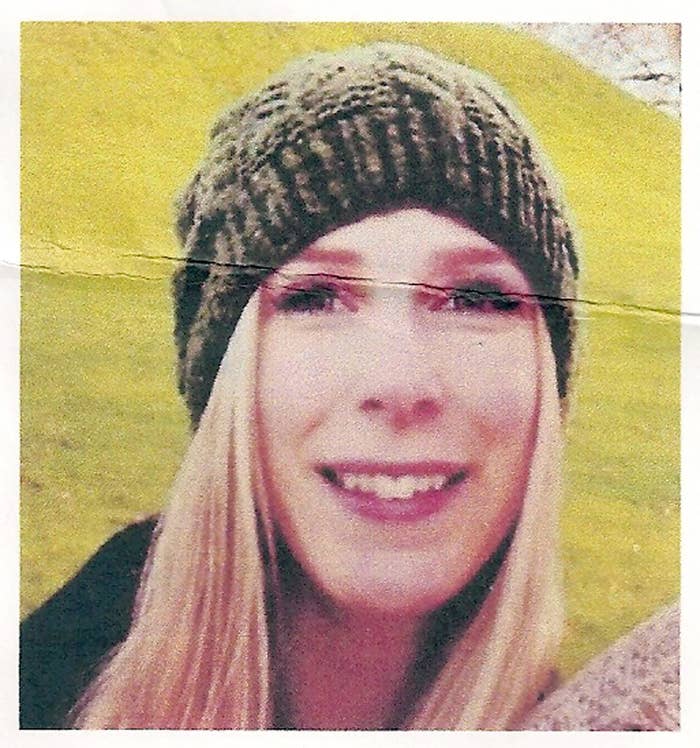 Her family released a statement about Archibald and her work with homeless populations, saying she "had room in her heart for everyone."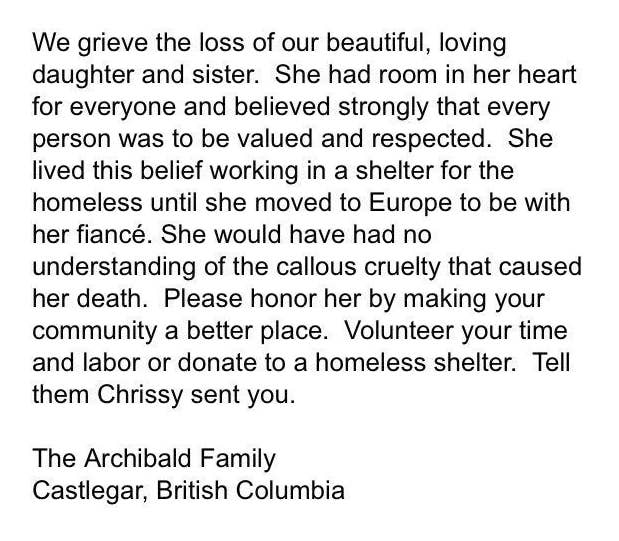 And people are doing just that.
The hashtag #ChrissySentMe has started as a way for people to share acts of kindness being performed in Archibald's memory across Canada.
Some people are donating to places like food banks that feed families in need.
Or to organizations that help women.
Or to homeless shelters, like where Archibald once worked.
Others are donating their time.
Or whatever else they have to give.
And so many others have warm hearts knowing that Archibald's family has turned its loss into a call to help others.
So if you're also moved to do some good...
Make sure to tell them Chrissy sent you.