After more than a decade of pressure from advocates, Canada's Senate has finally adopted a bill adding gender expression and identity to the country's human rights protections.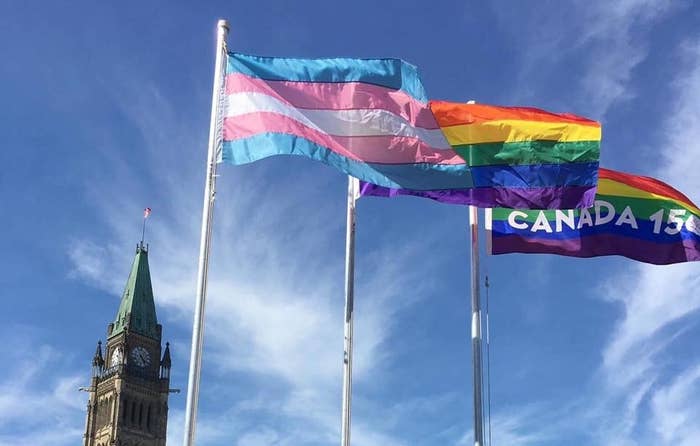 A similar bill was first introduced by the NDP in 2005. It was reintroduced in 2006, then again in 2009. Twice, bills to protect trans and nonbinary Canadians died in the Senate.
The Senate noted the passage with a rainbow-themed announcement on Twitter.
Though the NDP has been largely responsible for previous attempts, this represents a major win for Justin Trudeau's Liberal government and its Special Advisor on LGBTQ2 Issues, Randy Boissonnault.
But mostly it's a huge win for the trans and nonbinary Canadians, and the people who have spent 12 years working to make this happen.
So it's time to celebrate.
And affirm that, in Canada, trans rights are human rights.
Happy Pride Month, Canada.