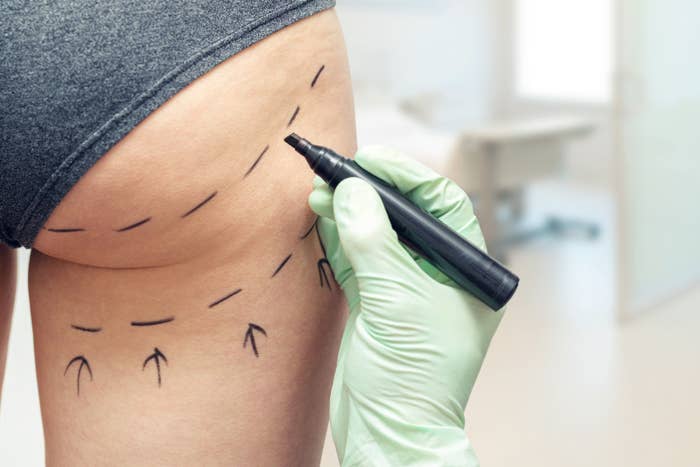 A plastic surgery task force is warning that the hugely popular Brazilian butt lift may be the deadliest cosmetic procedure out there.
The Multi-Society Task Force for Safety in Gluteal Fat Grafting — which represents a number of plastic surgery associations — released a letter warning that complications may be killing as many as 1 in 3,000 people who get a Brazilian butt lift, a rate that is "greater than any other cosmetic surgery."

For comparison, the next deadliest procedure is abdominoplasty — also known as a tummy tuck — which kills about 1 in 13,000.

"For cosmetic procedures across the board it's more like 1 in 50,000," Dr. J. Peter Rubin, a board-certified plastic surgeon and a professor at the University of Pittsburgh, told BuzzFeed News.

Brazilian butt lifts are done by liposuctioning fat from areas where it isn't wanted, like the waist or thighs, and then injected back into the butt itself. The end result is a smaller waist and a larger butt.

The demand for Brazilian butt lifts is high as more women strive to have a booty that looks like that of Kim Kardashian West or other celebs. Rubin said demand has doubled since 2014 and thousands of these procedures take place in the US each year. Butt enhancement procedures can range in price from roughly $4,000 to $5,000, according to 2017 data from the American Society of Plastic Surgeons, although others say the cost for a Brazilian butt lift might be $10,000 or more.
The fat is supposed to be injected into the subcutaneous tissue layer, which is where your fat normally sits. But when surgeons go too deep and inject it into the muscle layer beneath it, the results can be deadly.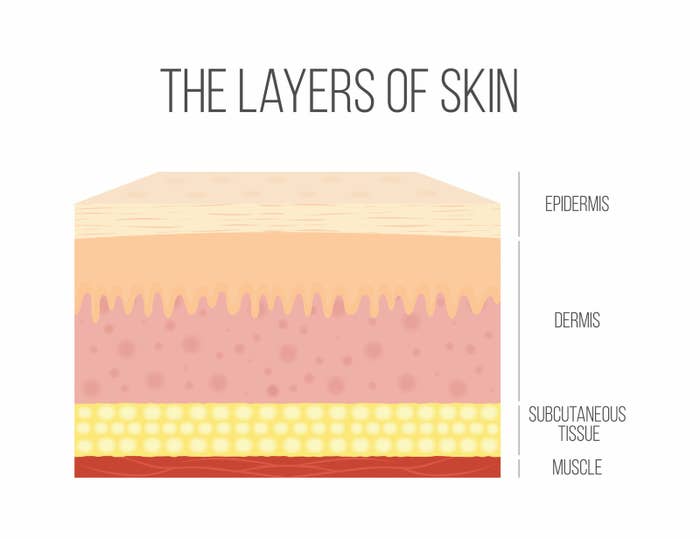 That muscle layer contains important veins and if fat is injected into them, it can travel to the heart or lungs, killing a patient in the way that's similar to a blood clot. Rubin called the muscle layer the "anatomic danger zone."
"A majority of people having this operation are doing well," said Rubin, who is co-chair of the task force. "On the other side of the spectrum, we find this to be one of the most dangerous cosmetic procedures."

The task force isn't even exactly sure how many Brazilian butt lifts are being done in the US, or how many are resulting in deaths, because many non-board-certified surgeons have been doing them.
The popularity of butt enhancement has also led to a rise in illegal clinics injecting materials other than fat into the butt. Cardi B once got cheap butt injections in someone's basement, leading to days of excruciating pain and leakage. Last year, a woman in New York died after receiving injections from a man allegedly posing as a plastic surgeon and using a Manhattan apartment as an office. And it isn't a uniquely American problem. There are reports of illegal butt lift clinics in places like Brazil.
"The hotbed for this is Miami and South Florida, where not only is there a big demand, but people are traveling there from other parts of the country to get this done," said Rubin.
Miami saw a string of deaths after Brazilian butt lift procedures last year.
Rubin said it's important for patients to do their research and only go to a surgeon certified by the American Society of Plastic Surgeons who is working in an accredited facility. Doctors are also responsible for informing patients of the high risk of mortality.
"Very importantly, we can't really control the patient demand for this. So I would number one advise patients to be aware of the risk," said Rubin.