An Edmonton woman says her feet were left sore and bloodied after enduring a training shift at a Joey restaurant in heels.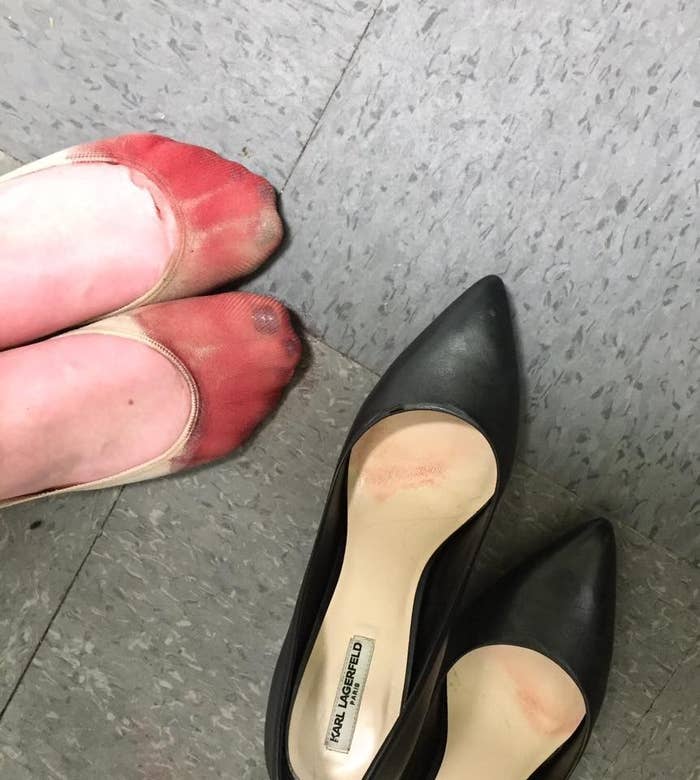 The grisly image was posted to Facebook by Nicola Gavins, who said the feet belong to a friend of hers. The photo shows a pair of sockettes soaked with blood as well as bloodstains in a pair of black heels.
"Their policy is still that female staff wear heels unless medically restricted, my friends feet were bleeding to the point she lost a toe nail and she was still discouraged and berated by the shift manager for changing into flats," wrote Gavins.
According to Gavins, her friend was told to return in heels the next day.
She added that female staff at that Joey location had to purchase a uniform, whereas men could choose items from their own closets as long as they fulfilled the dress code.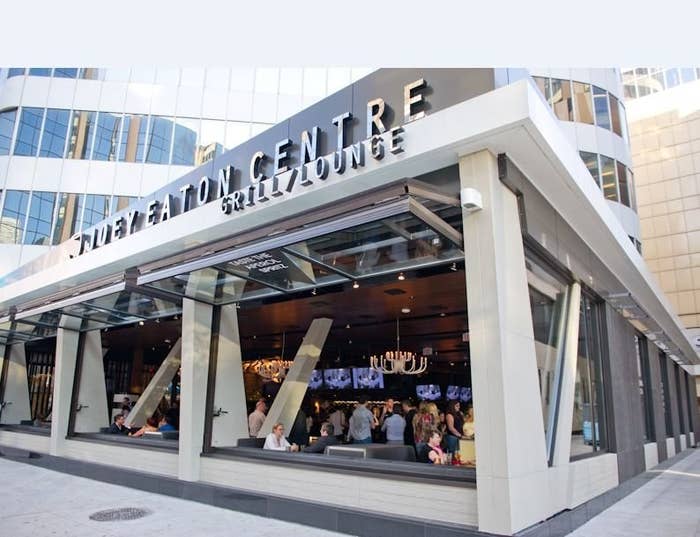 The change came after surveying employees. "The major learning from our partners was that they wanted a change in our shoe guidelines," said Innes. "As such, we moved to our current shoe guidelines in March that require both male and female partners to wear a black dress shoe that is non-slip with a thick sole for safety reasons."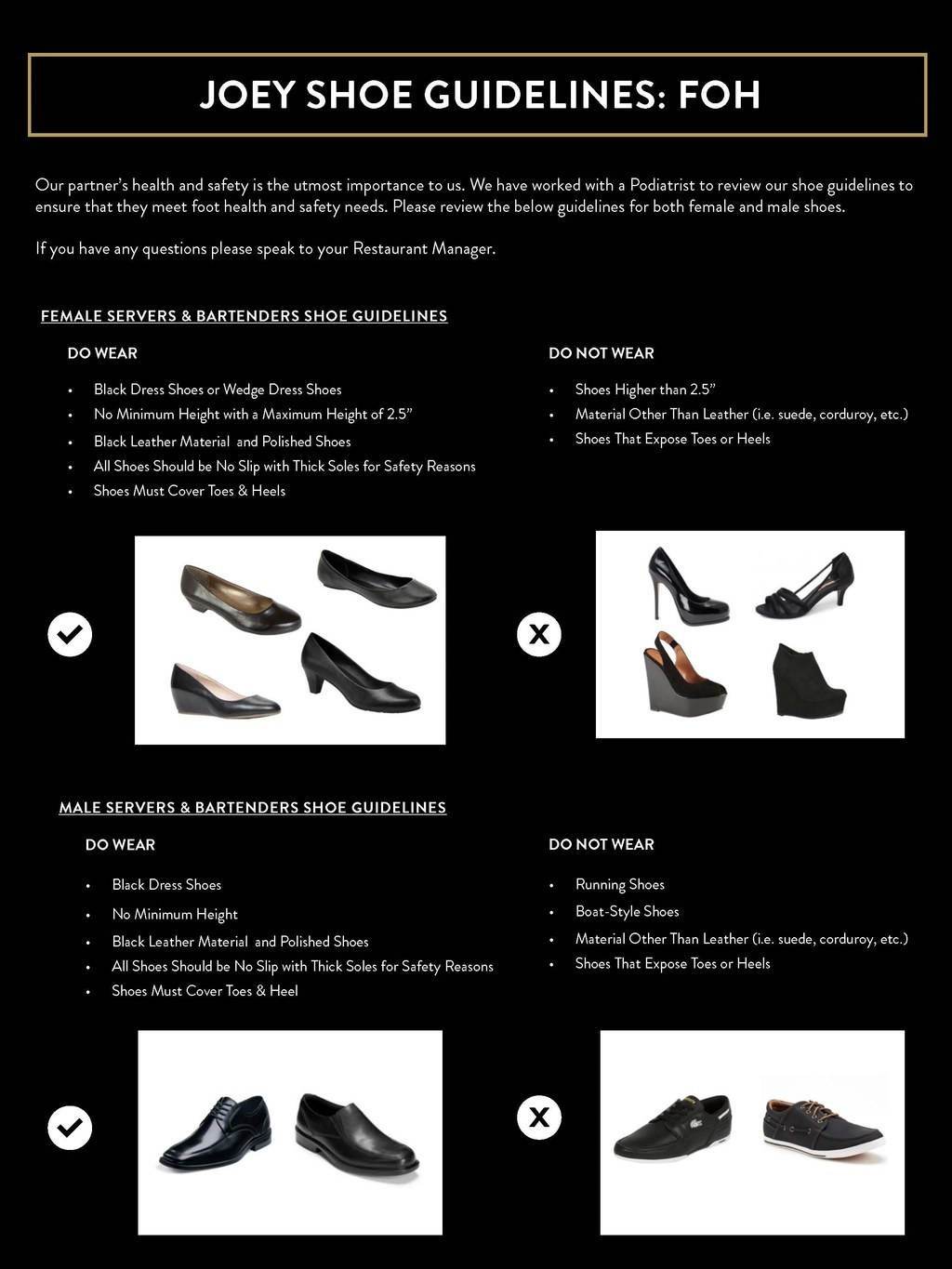 Restaurant dress codes have come under heavy scrutiny recently after an investigation by CBC's Marketplace found examples of sexist dress codes at places including Moxie's, Earls, Jack Astor's, and Joey.