Black Lives Matter supporters in Toronto are camped out in front of city hall and police headquarters to protest the recent shooting of a man by police, and the decision to not pursue charges in the killing of Andrew Loku.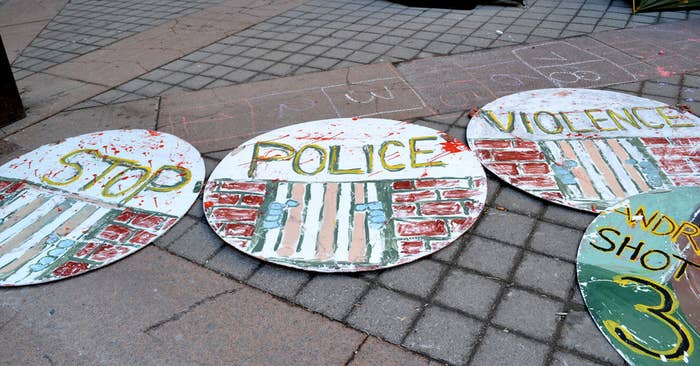 Investigators announced last week that no charges would be laid against the officer who shot and killed Loku last July. Loku was shot in his apartment building — which provides affordable housing to those living with mental illness — by an unnamed officer.
The city also reduced Afrofest, an annual festival celebrating African music and culture, from two days to one over noise complaints.
Additionally, a 21-year-old Alex Wettlaufer was shot and killed by police officers a week ago.
In light of all that, Black Lives Matter supporters are making their presence and their exasperation known.
We asked those camping out to tell us what message they want to sent to the city, police, and the people of Toronto.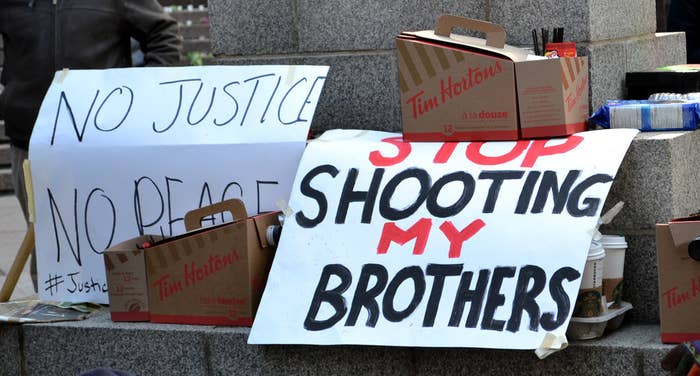 1.
Some had a simple message: stop the killing.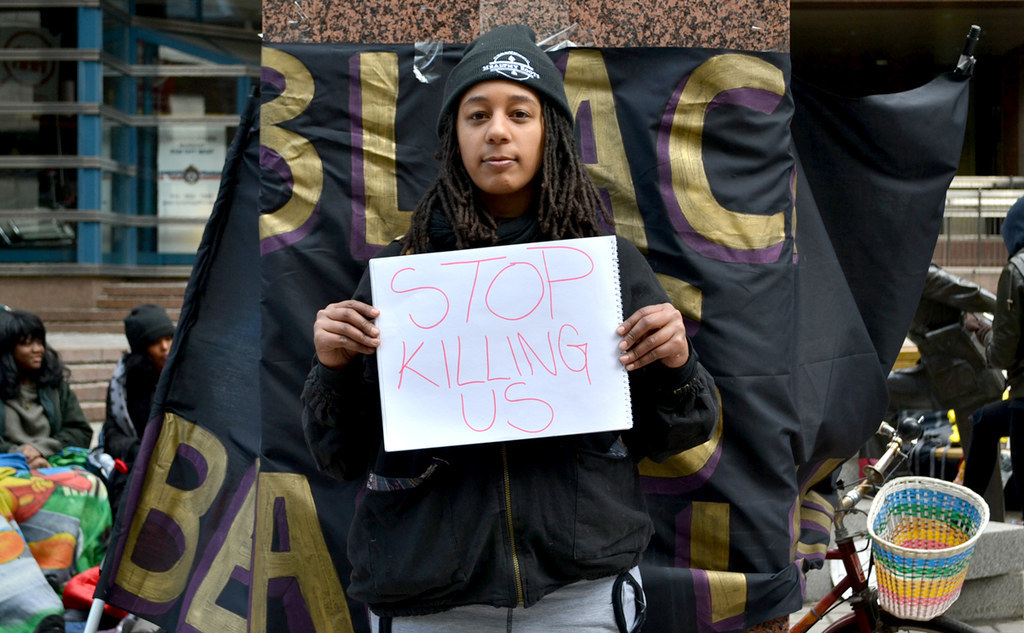 2.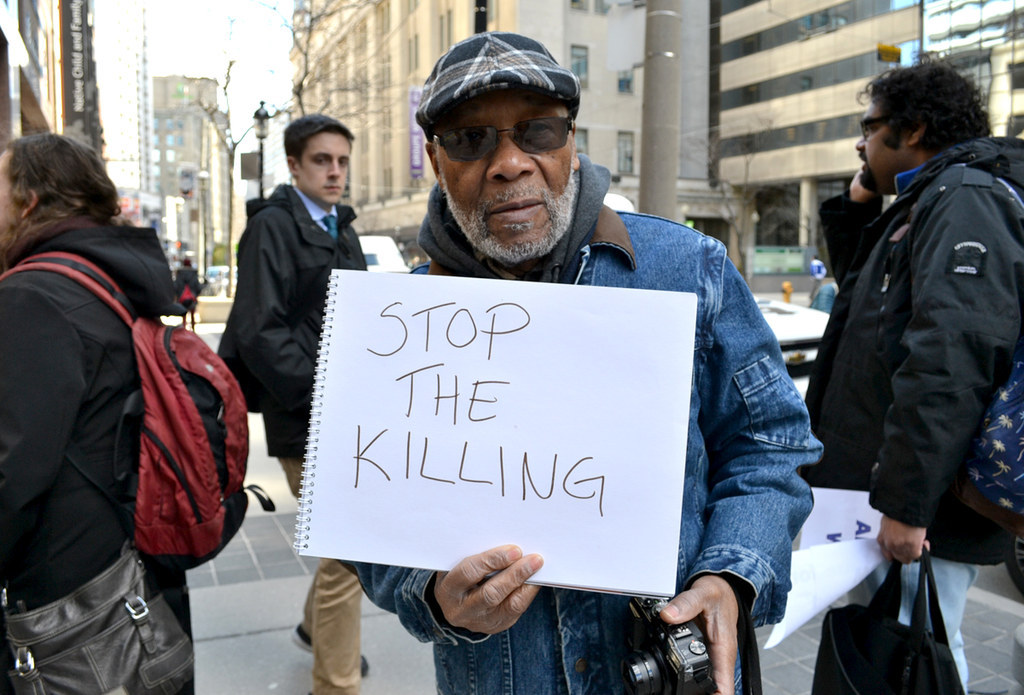 3.
Many wanted justice for Loku's death.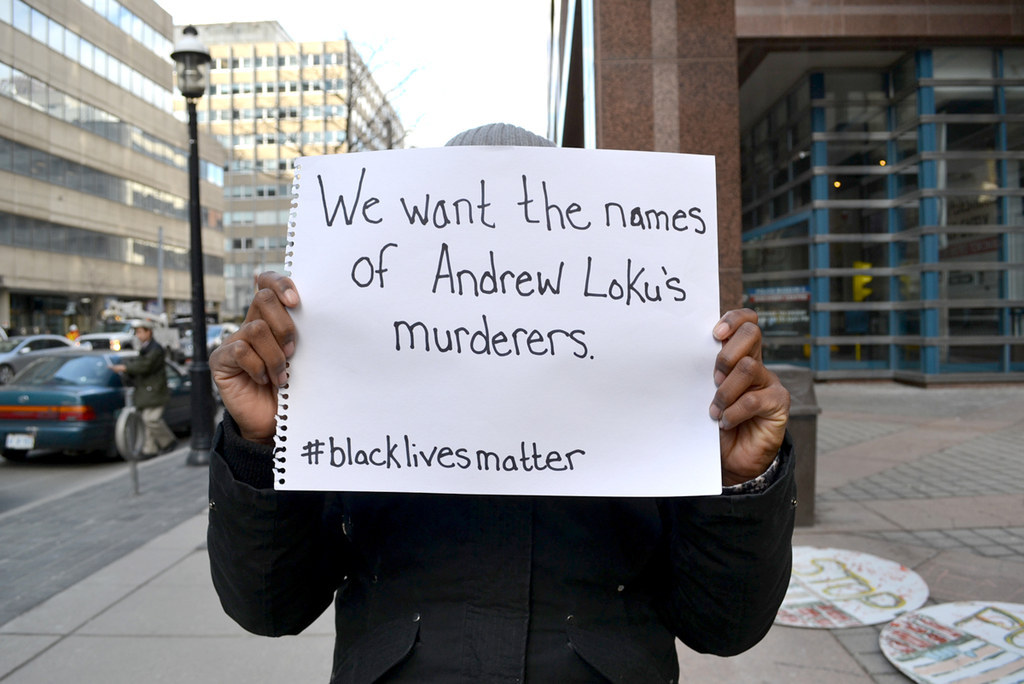 4.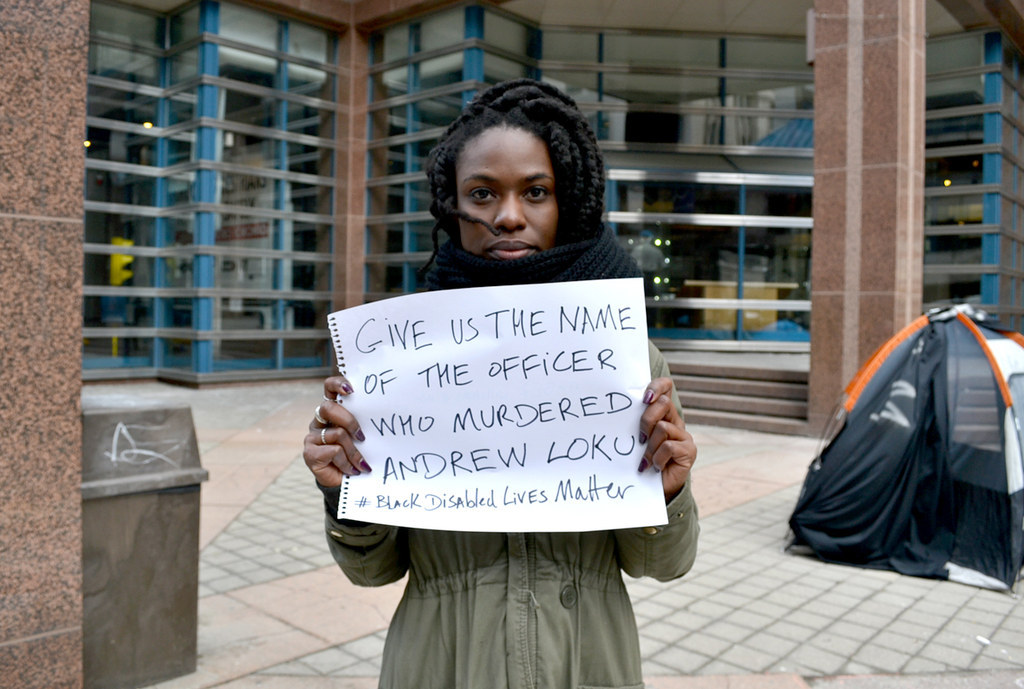 5.
As well as justice for Abdurahman Hassan and Melkioro Gahungu, who both died in the custody of the Canadian Border Services Agency.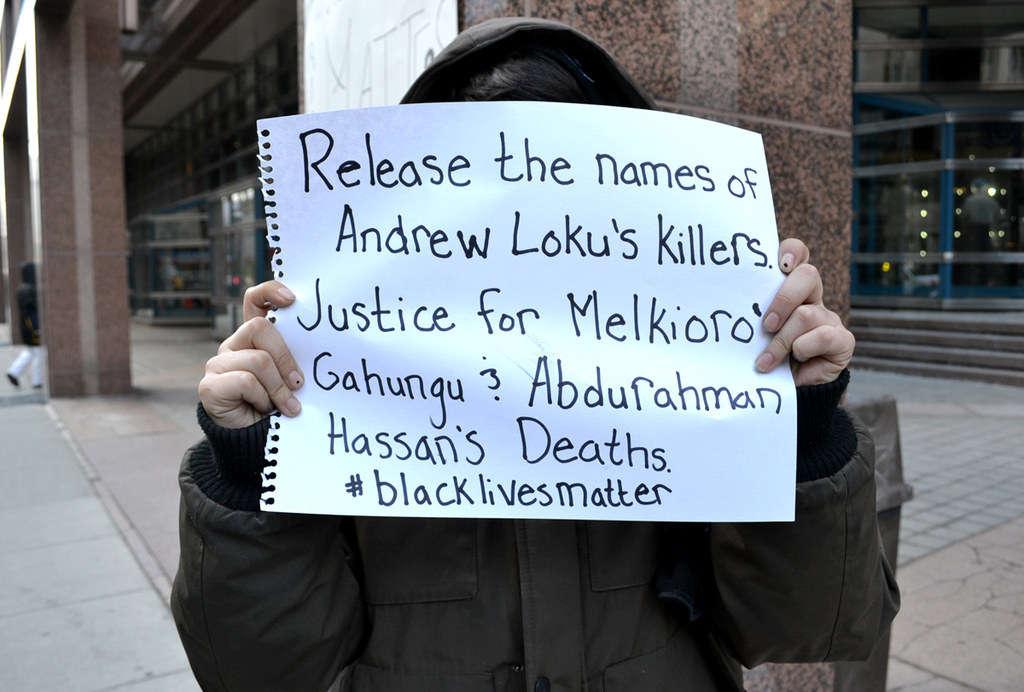 6.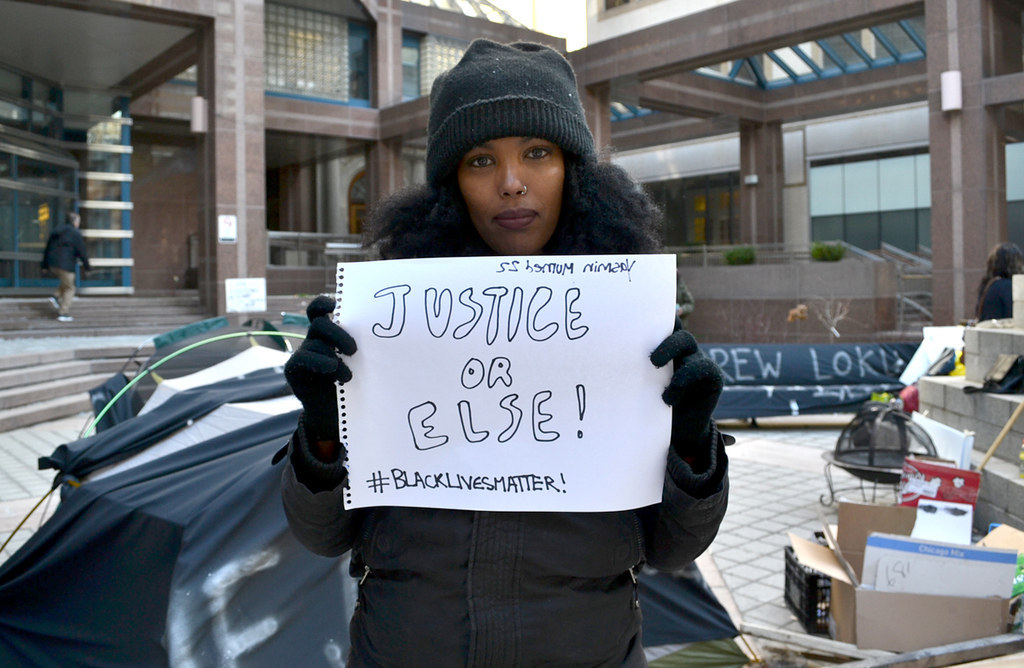 7.
Others called attention to the intersecting identities that affect black Canadians.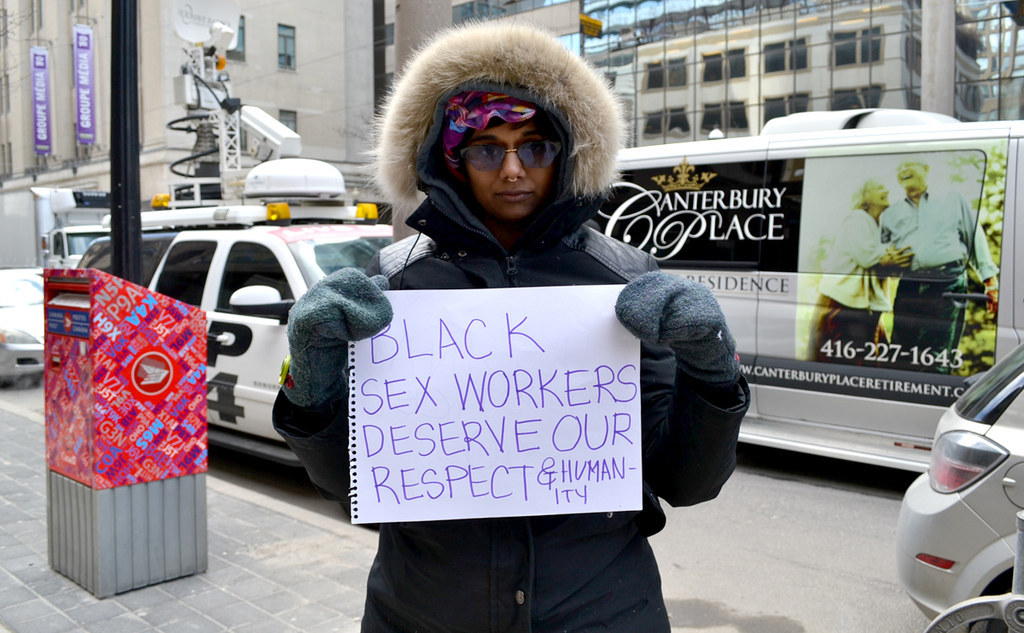 8.
Or just why people — police, the city, fellow Torontonians — react with fear to black people.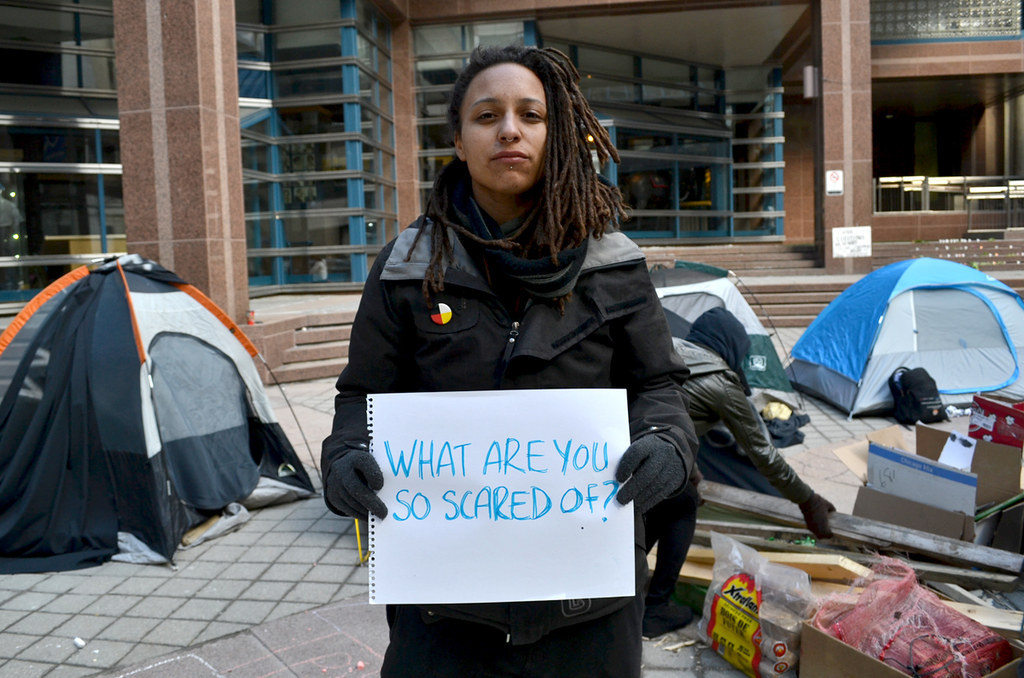 9.
But also that they will not back down.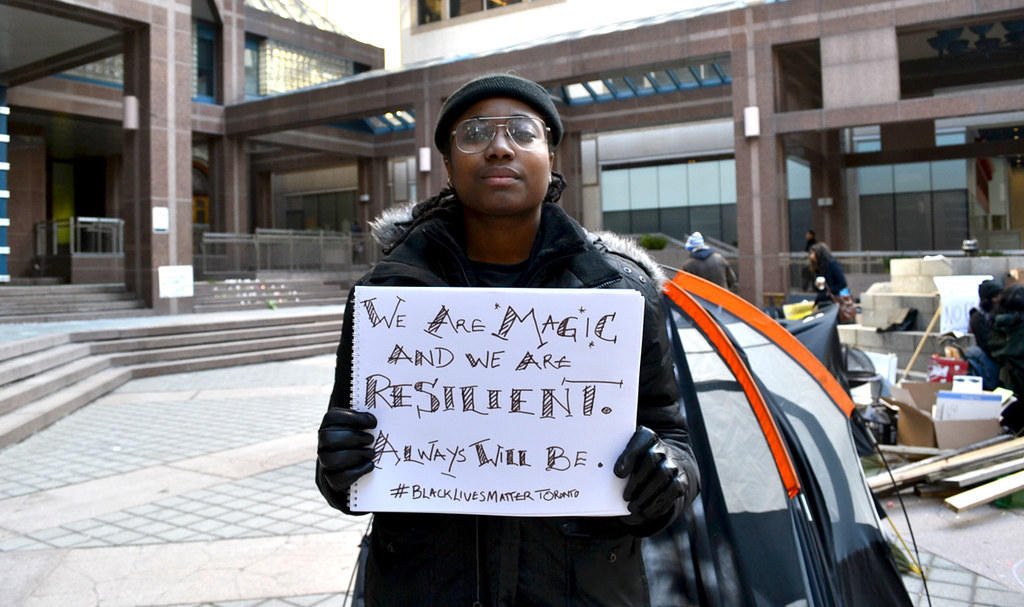 March 21 is also the International Day Against Racism. To mark the occasion, Black Lives Matter Toronto has released a list of demands aimed at Mayor John Tory and Police Chief Mark Saunders.