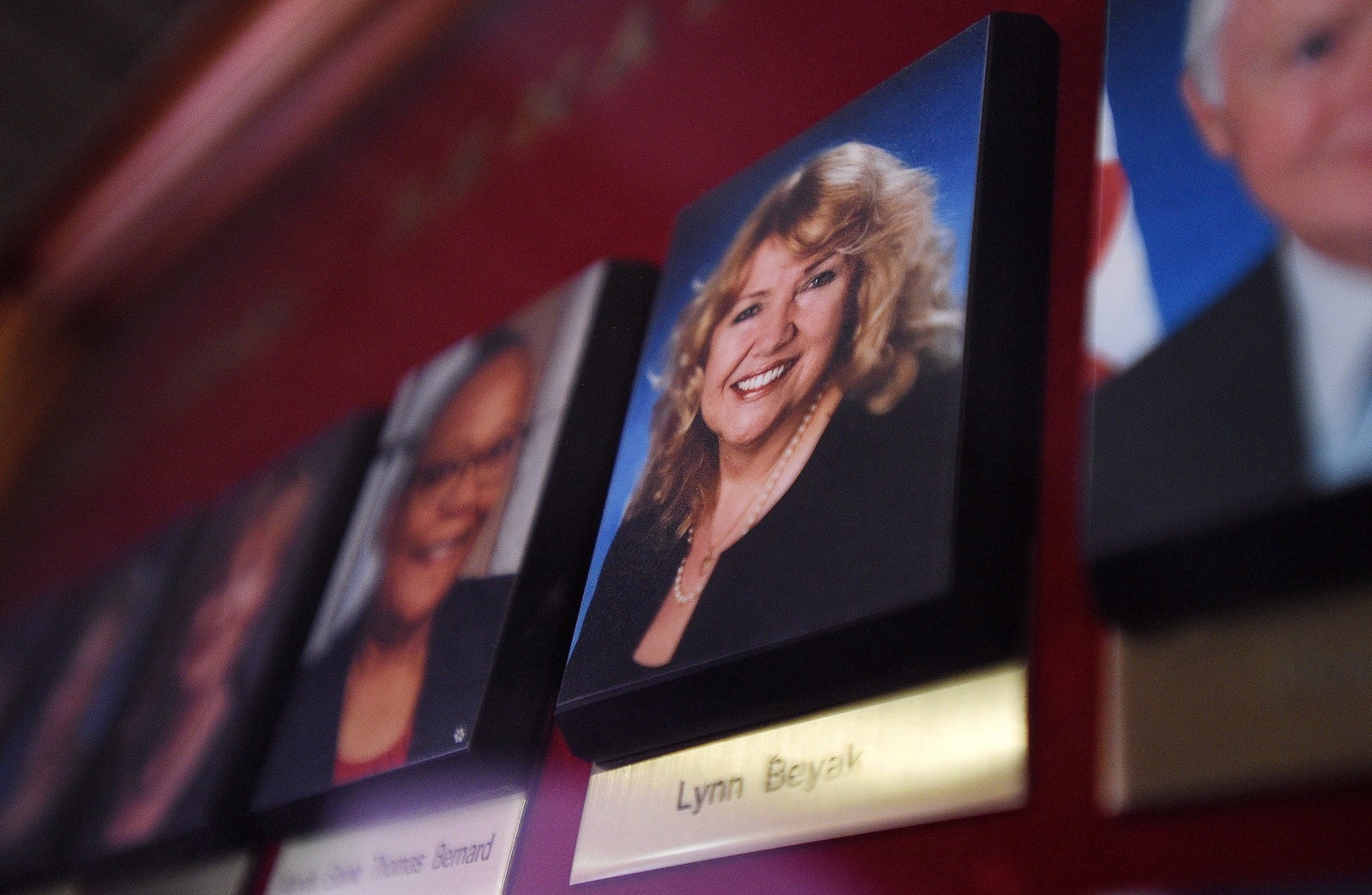 Senator Lynn Beyak has been booted from the Conservative caucus over racist "letters of support" posted on her Senate website.
The letters — more than 100 of them — are in support of Sen. Beyak's prior defense of the residential school system that saw Indigenous children taken from their homes and subjected to abuse, malnutrition, and other horrors. More than 6,000 children in the schools died. The system has been called "cultural genocide."
Many of the letters, which are still online, range from ignorant to blatantly racist.

"Evil things were done, but the natives I know very well today who are all integrated are in better shape than the reserves, which continue to wallow in misery," says one, dated March 19.

"Who would be naive to think that alcohol, drugs, incest would not have found [their] way into the lives of the North's children," said another.
Common themes are the assertion that Indigenous people would be "uncivilized" without residential schools and that communities are "milking" the issue.
"I'm afraid the Indian community will ride the residential school subject to every perceived issue for the next 50 years instead of actually proceeding to work to solve the problems," said another letter.
Conservative leader Andrew Scheer found out about the letters on Tuesday. He asked Beyak to remove them, but she refused.
"To suggest that Indigenous Canadians are lazy compared to other Canadians, is simply racist," he said in a statement provided to BuzzFeed Canada.
"Racism will not be tolerated in the Conservative caucus or Conservative Party of Canada."
Sen. Beyak will still be able to sit as a senator. BuzzFeed Canada has reached out to Sen. Beyak for comment.
"We find it disappointing that the Conservative leadership and caucus continued to allowed Senator Beyak to use her position in the Senate and its resources to espouse her ill-informed and offensive views about Canadian history," said Minister of Crown-Indigenous Relations Carolyn Bennett, in a statement.

"Many of the letters she had posted on her Senate website supporting her position have been interpreted as nothing short of racist," she said.
New Democratic Party MP Charlie Angus wrote an open letter to Prime Minister Justin Trudeau saying Sen. Beyak's removal from the Conservative caucus is a "small first step, but it does not address the larger and egregious abuse of public office."
"Imagine if a public official were using their office to attack minority groups or to deny the horrors of the Holocaust. Action would be swift. Similar swift resolve is needed in dealing with a campaign of obvious race-baiting."
Beyak defended residential schools back in March, when she spoke of the "good deeds" of the "kindly and well-intentioned men and women" who ran the schools.

"Mistakes were made at residential schools," said Beyak, according to the Star. "In many instances, horrible mistakes that overshadowed some good things that also happened at those schools."