Students at Mount Allison University stood in silent protest Friday after a professor told students the future of the women's and gender studies program is in jeopardy.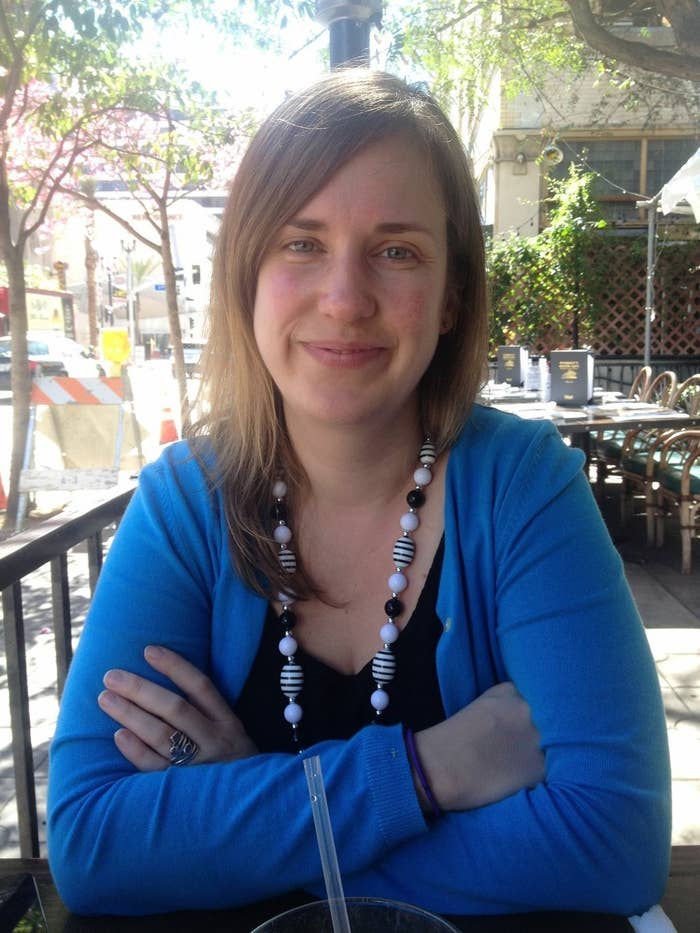 The program at the small university in New Brunswuck currently has 44 students enrolled. Each of them received an email from associate professor Lisa Dawn Hamilton, who is also the acting director of the program, saying its budget had been cut:
The Dean of Arts informed me today that due to decisions made in the budget process the university has cut the budget for the WGST program next year. This means that, currently, there are no plans to offer any WGST courses in the coming academic year.
The minor is completed by taking four core women's studies course — one per year — in addition to electives. Those classes had been taught by Marie Hammond-Callaghan, but she passed away in November. Without the funding for a new full-time professor to teach those classes, the program can't offer them.
Hamilton suspects the school took the vacant position as an easy target for budget cuts, but now the situation has ballooned into something much larger.
After an uproar on campus — including a petition that has reached more than 6,000 signatures — the school released an "FAQ" webpage addressing the controversy.
The school's FAQ says no final decisions have been made about the program as of yet, though there are "significant budget challenges."
Students also received a letter from Dean Hans Vanderleest saying the university "has not announced any intention to cut this or any program." Mount Allison has not responded to a request for further information from BuzzFeed Canada.
"The program still exists, yes, but the funding for the program has been cut," Hamilton told BuzzFeed Canada.
As for students currently enrolled in the minor, Hamilton said Vanderleest told her they could fulfill the requirements with courses from outside the program.
"But if you're saying you have that minor, but don't have core feminist theory class, you don't really have the minor," said Hamilton.
Hamilton and her supporters have now created their own website to counter the university's position.
The school has now offered to fund two part-time teachers, but Hamilton is still holding out hope for a full-time staff member.