Last week, the creative agency Article Group tweeted out a fun and ~spooky~ contest where everyone who entered had to write out a terrifying everyday thing on pictures of pumpkins — thus, turning them into "painfully relatable jack-o-lanterns."
Rae Paoletta, the account's primary curator, told BuzzFeed, "This thread is part of a recurring series of creative challenges we do every week called 'Win a Thing Wednesday.'" Each week players participate in "[a] little weird and creative" game and the winners receive and actual trophy (!!!!!).
The responses to the "painfully relatable jack-o-lantern" challenge are all just TOO good not to share, so here's 23 of the best ones:
1.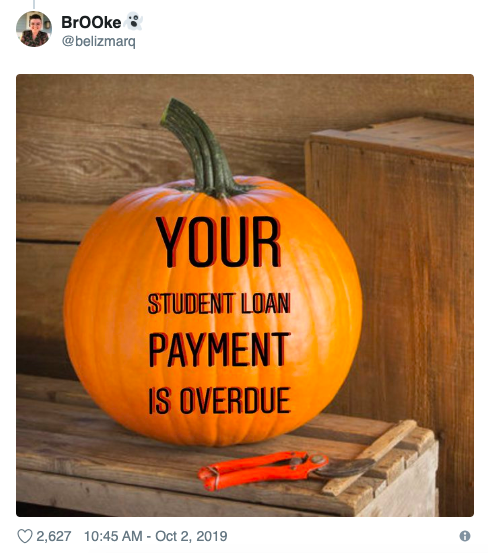 2.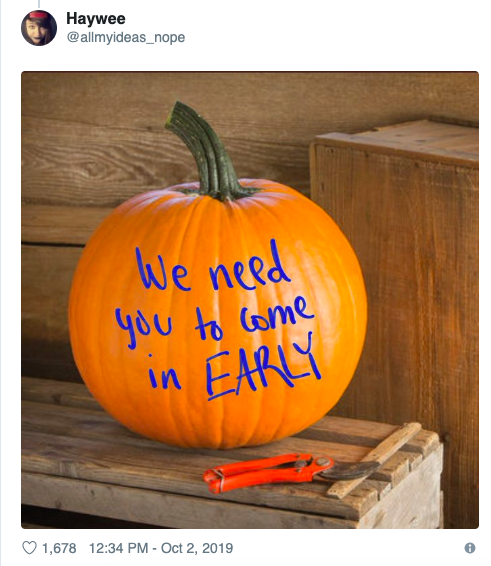 3.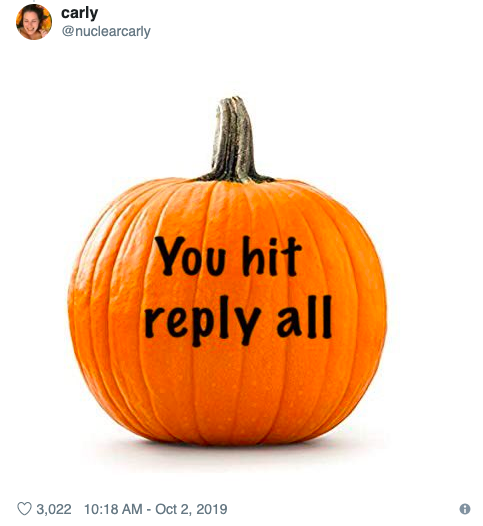 4.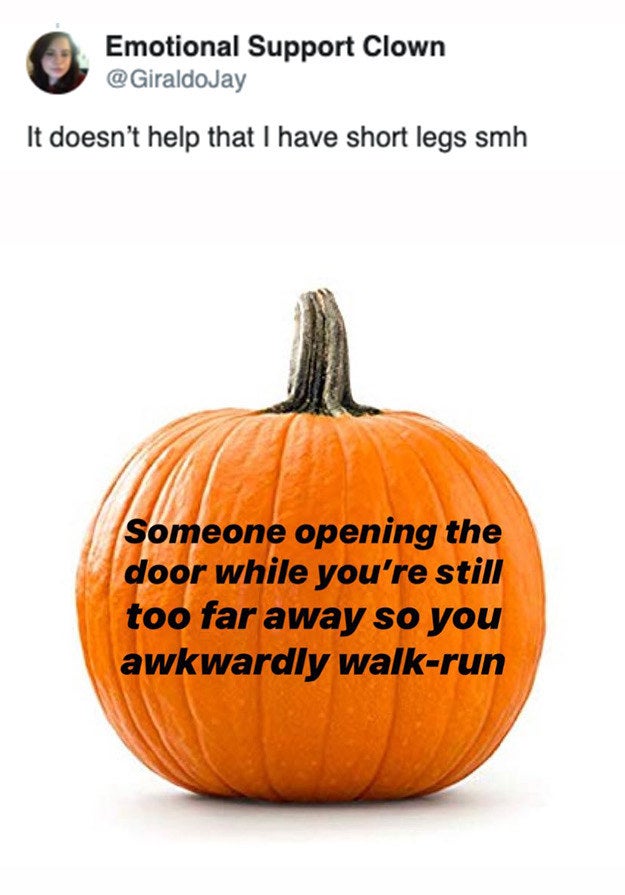 5.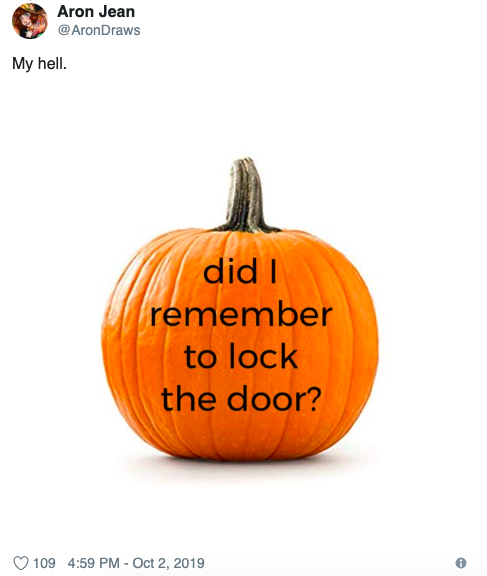 6.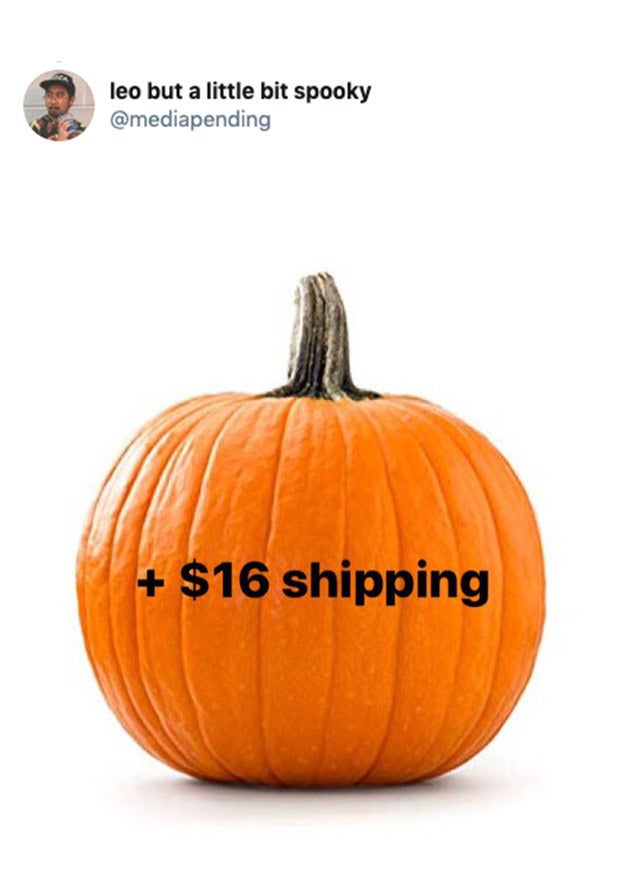 7.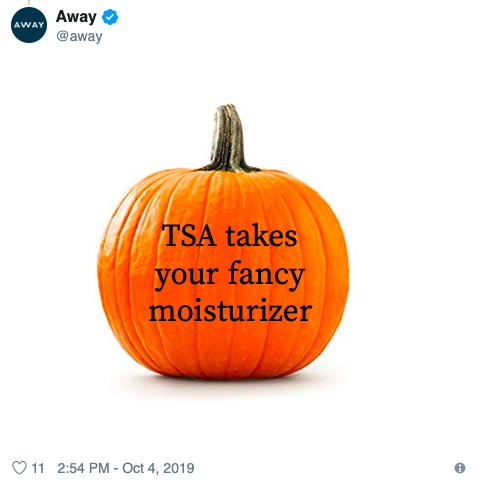 8.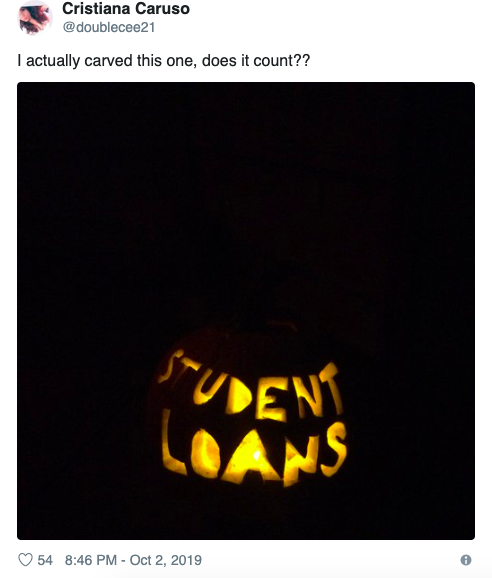 9.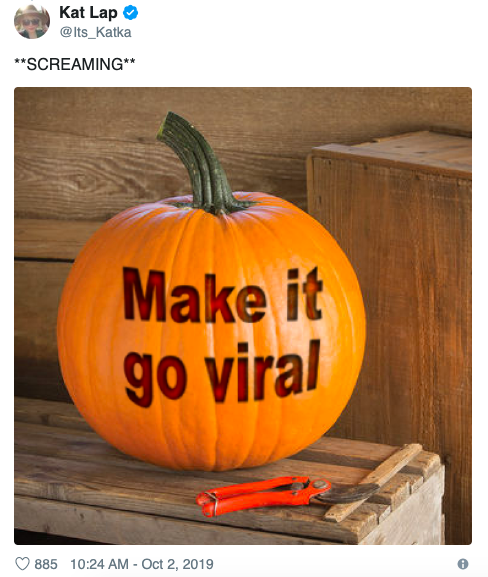 10.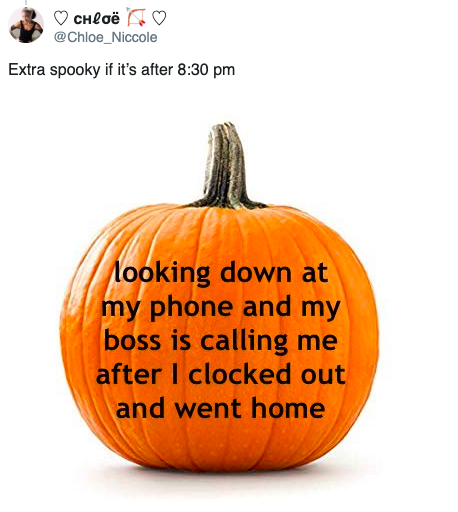 11.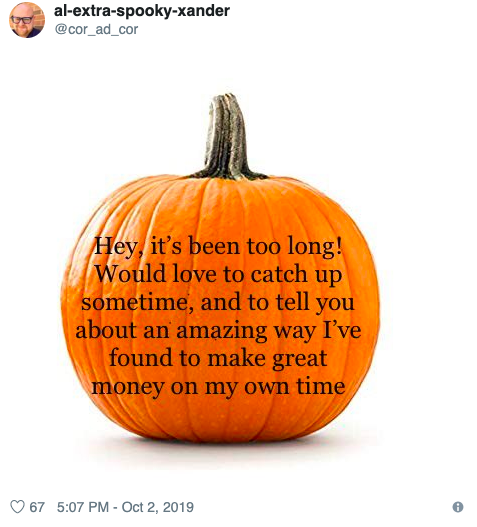 12.
13.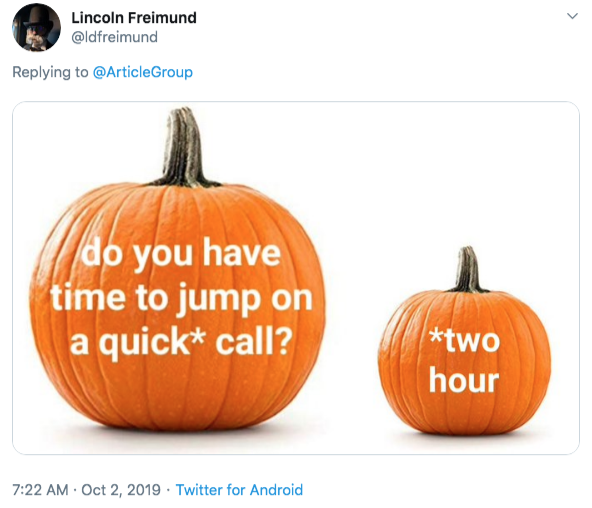 14.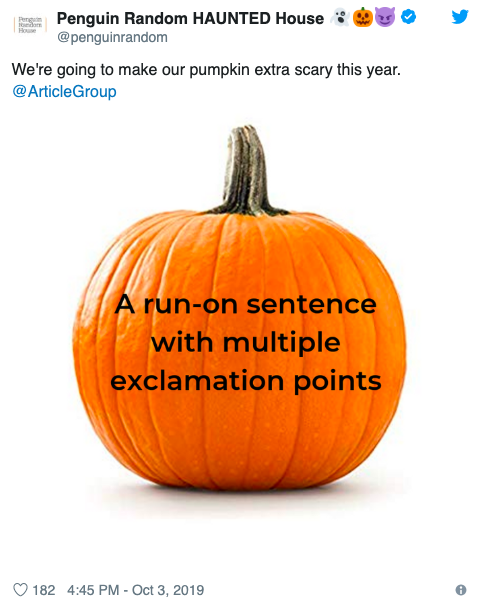 15.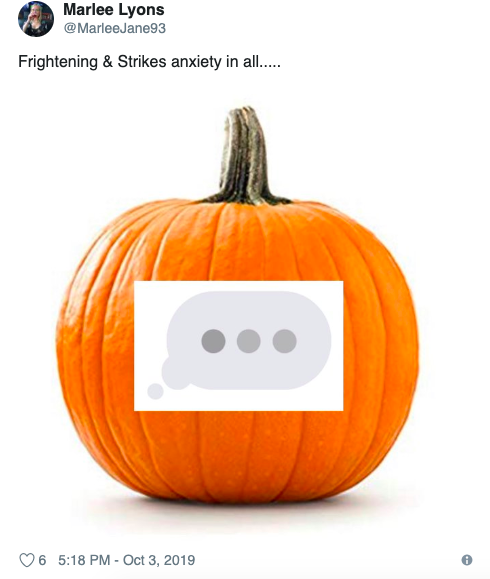 17.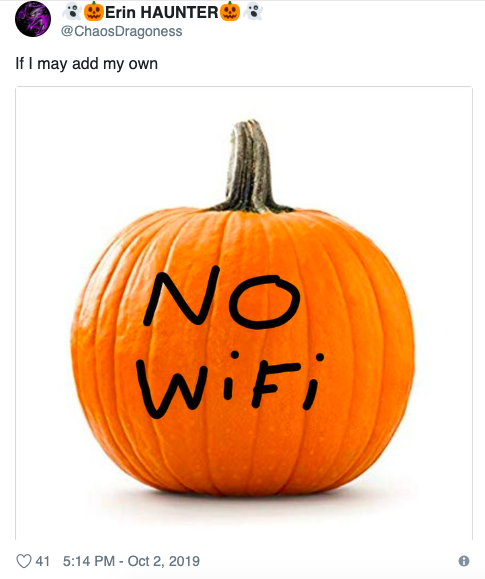 18.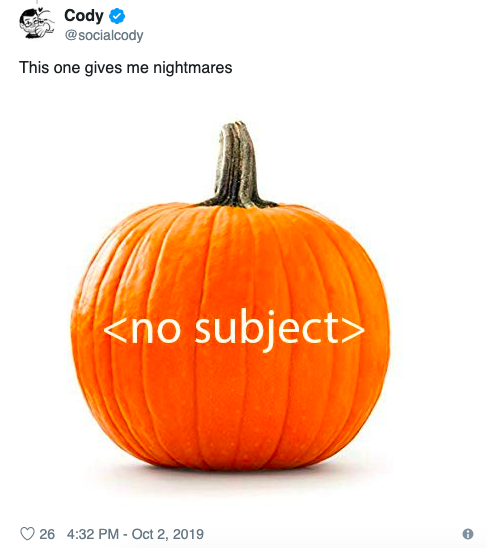 19.
20.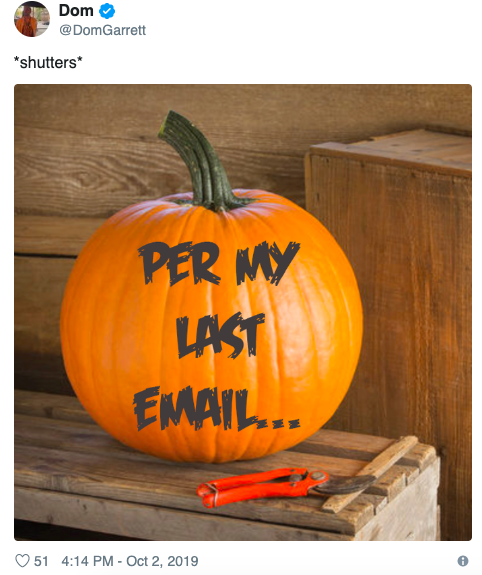 21.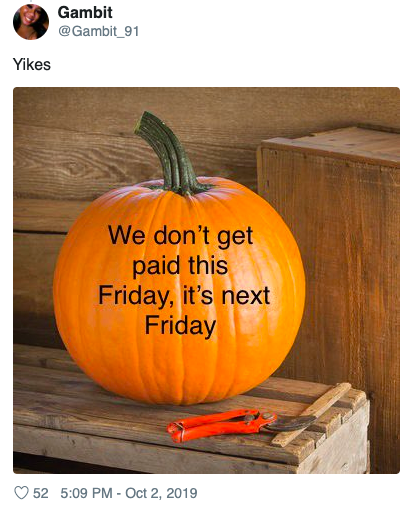 22.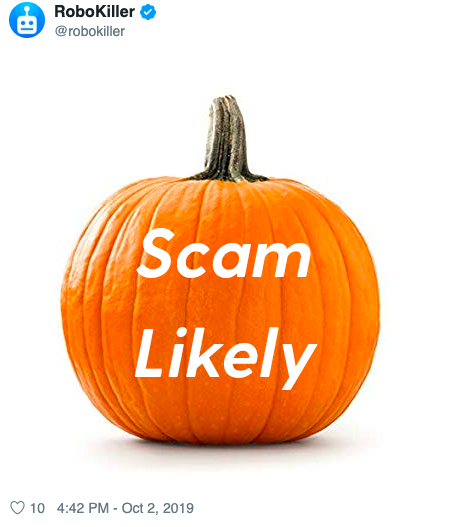 23.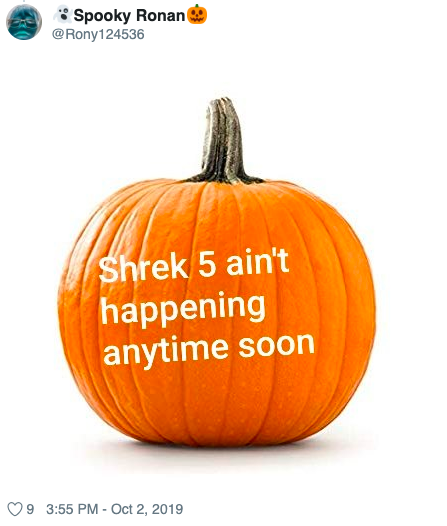 IDK about you but I'm feeling *pretty* spooked right now.