Kim Kardashian West Showed Off Christmas Gifts Wrapped In Beige Fabric, And I Do NOT Feel The Spirit Of Christmas
I mean, they are eco-friendly.
Every holiday season, the Kardashian-West family goes wild with their Christmas decorations — except, they always stick to the same monochromatic color scheme, and this year is no different.
Kim revealed that this year her Christmas color scheme is ~beige~, so of course, her presents have to match.
Last night when Kim posted pictures of her wrapped presents on her Insta story, I can't say I was surprised, but they were def not what I expected.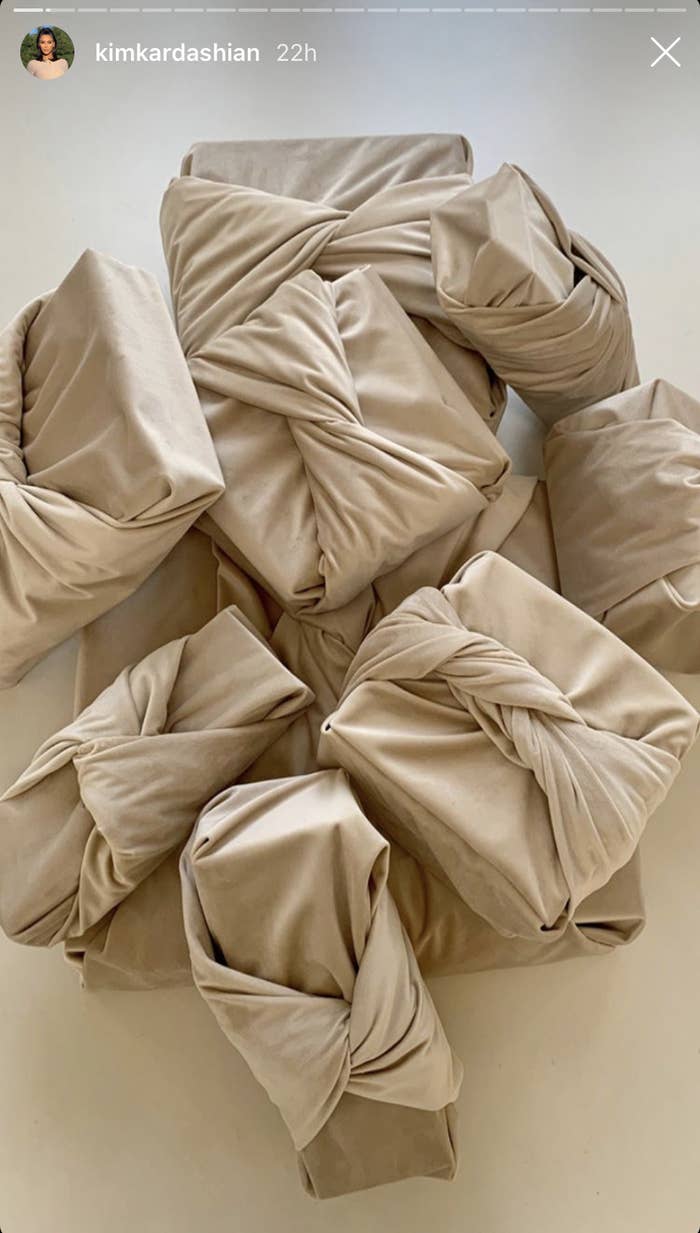 And not only are these gifts wrapped in a very non-festive neutral, but they're also wrapped with velvet fabric.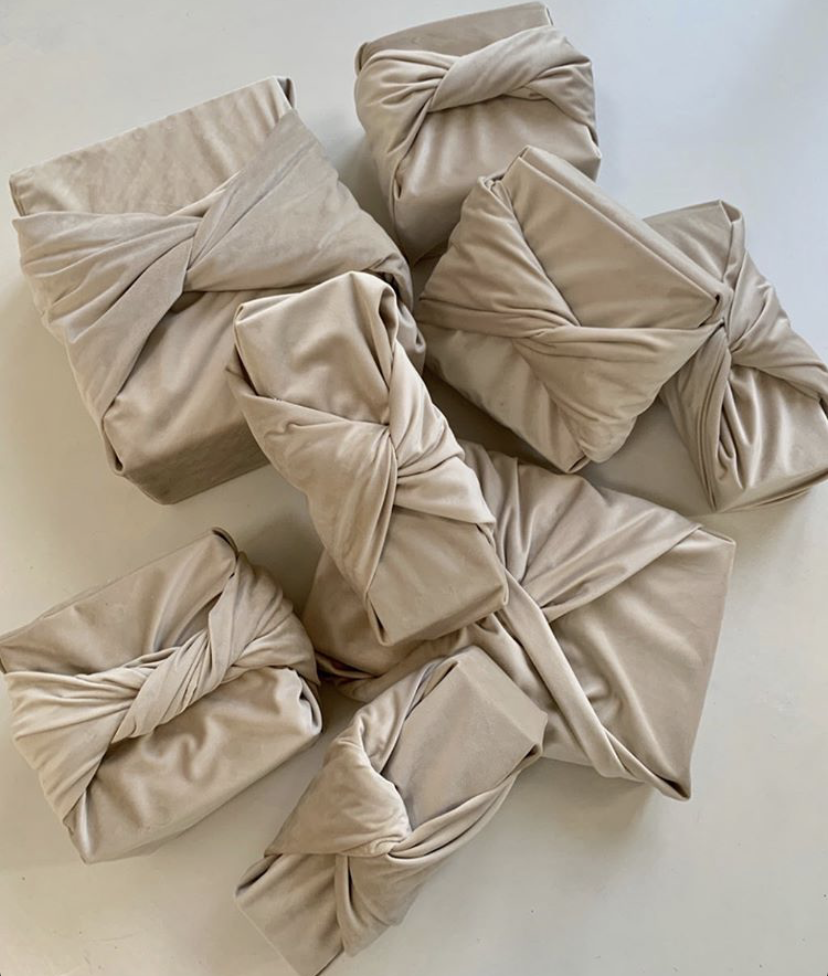 On her story she said it's a yearly tradition that each family member "picks a color and a vibe" to wrap their presents in, so everyone knows who they're from.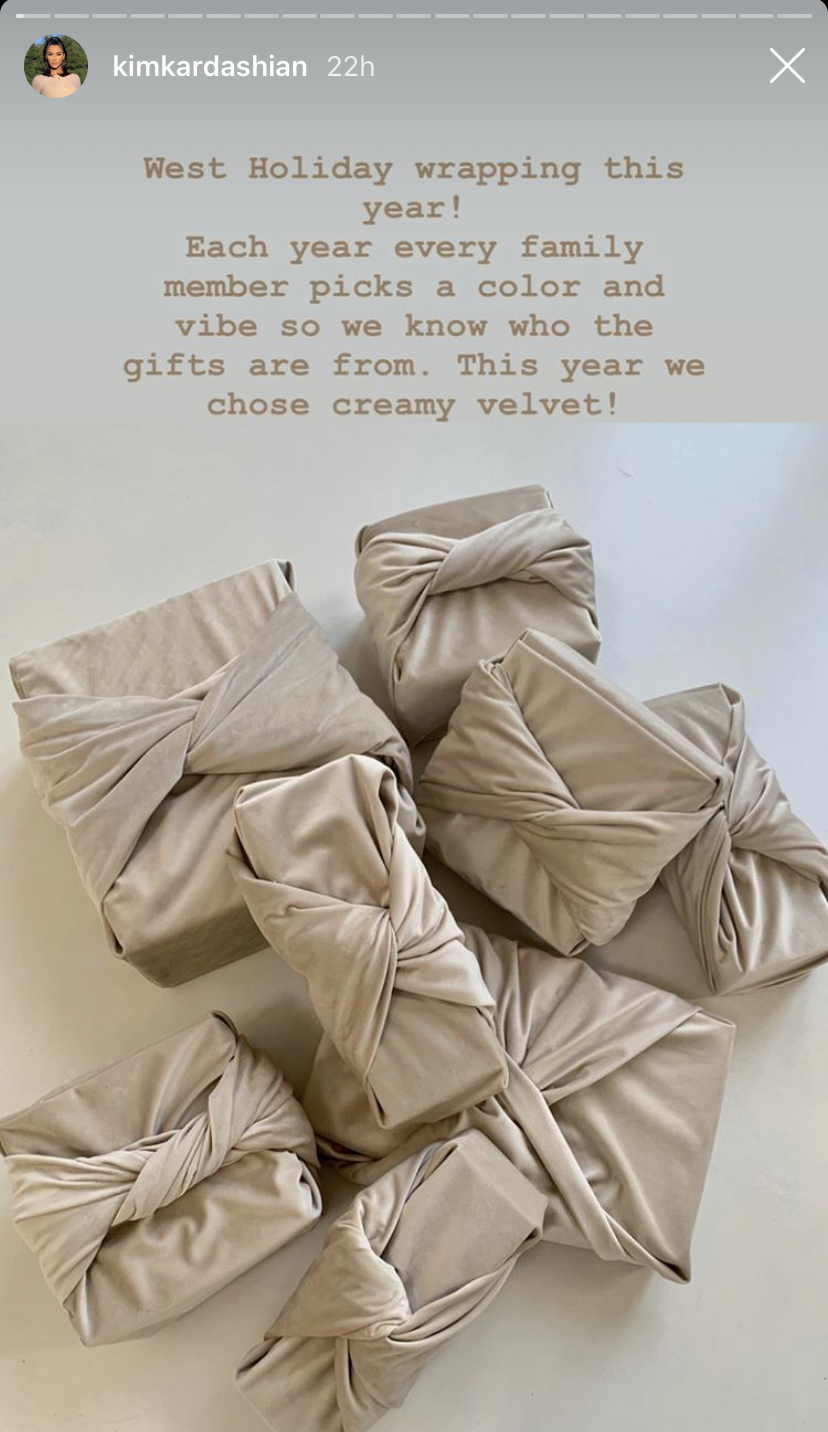 So, apparently Kim's Christmas 2019 vibe is ~velvet beige~.
Now after seeing Kim's gifts though, I can't help but wonder what color and ~vibe~ everyone else picked?????
And are the rest of the Kardashian-Jenners involved too???
And, like, what happens with the paper/fabric once the presents are all unwrapped????
Please let me know Kim, I'm v curious now!
What do you think about Kim's Christmas wrapping? Let us know in the comments below.