In the video directed by Joseph Kahn, the JoBros and their wives channel some of the most legendary movie moments that have ever existed.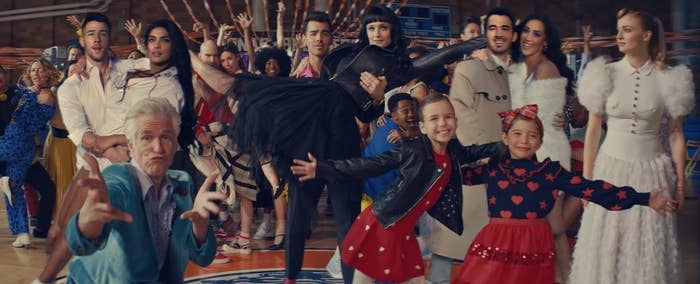 And Kevin and Danielle shared this heartfelt Say Anything moment, minus the boombox.
Needless to say, fans are THRILLED.
They LOVE the dancing.
But most importantly, they really love Nick's thighs.
So, what are your thoughts on the Jonas Brothers' new song? Tell us in the comments below!