So, now that Disney+ exists, you can watch all of your old faves, like That's So Raven, Lizzie McGuire, and basically anything else that was ever on Disney Channel.
That being said, on A Little Late With Lilly Singh, Lilly took matters into her own hands and made her own Disney Channel-esque series called "The Wizard Twins of Hotel High."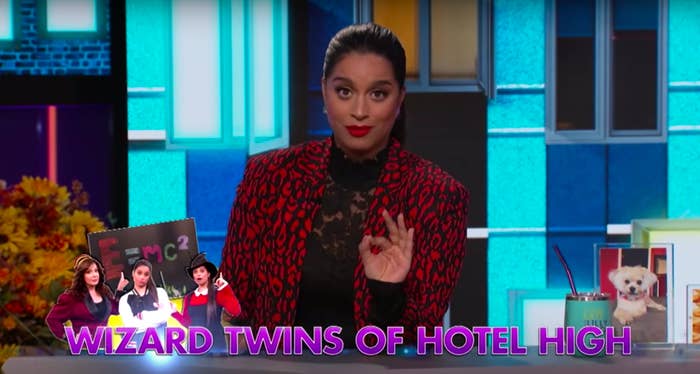 And she called in reinforcements too. Not only was Lilly starring in her own fake show, but she had some legendary Disney Channel alums (!!!) too.
In the sketch, Lilly played twins, Priya and Puja, "two magical twins who go to high school in a hotel."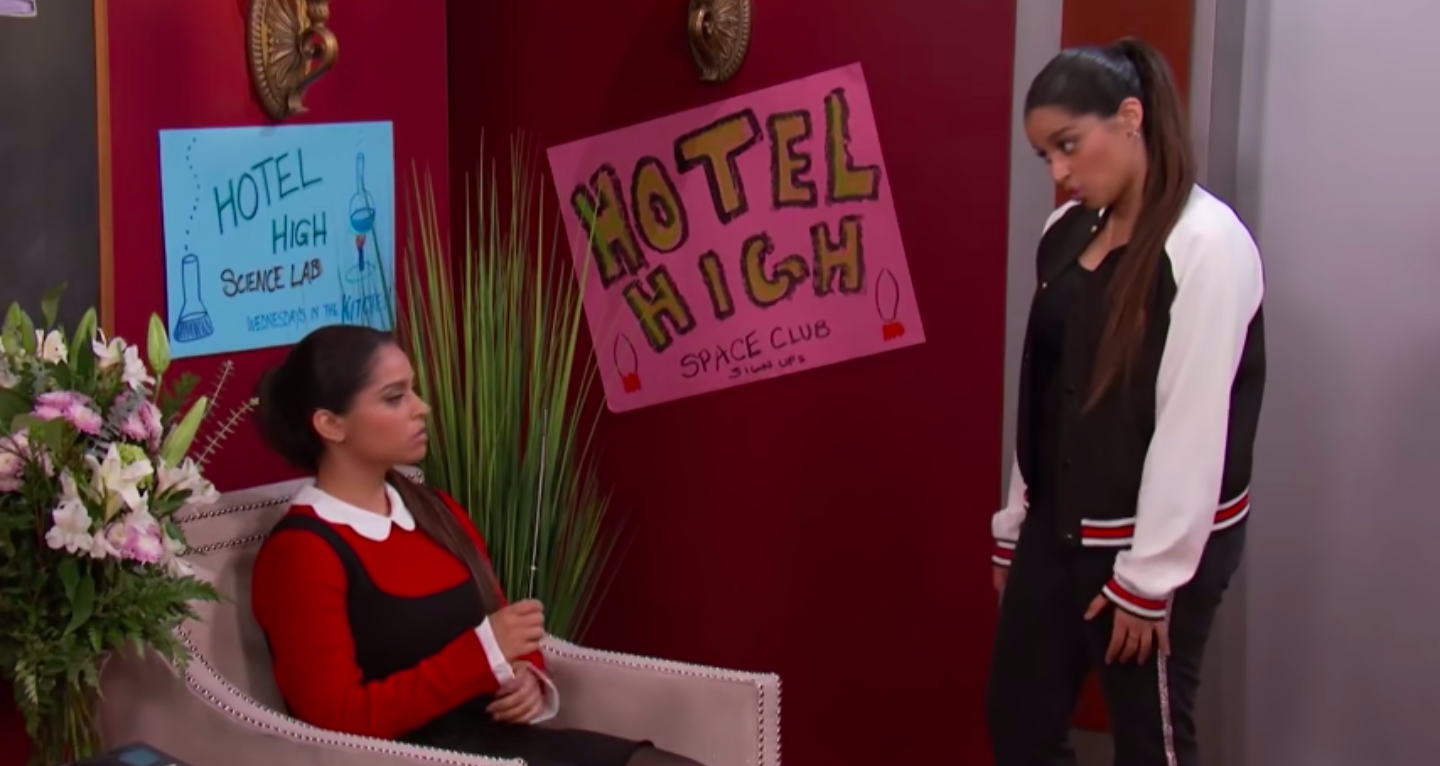 Which is verrrrrry clearly a nod to Wizards of Waverly Place and The Suite Life of Zack and Cody.
And, of course, the show needed a ~popular~ girl, so Brenda Song — London Tipton herself — stepped into the role.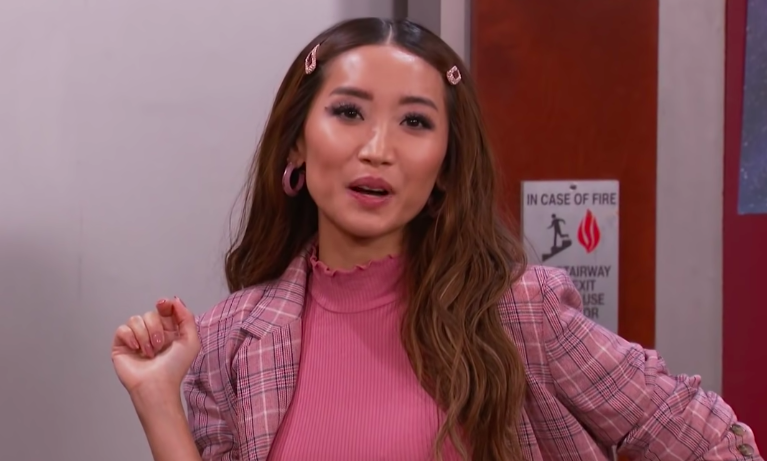 Maria Canals-Barrera, from Wizards of Waverly Place, popped in as the bellhop–teacher hybrid that threatened to send the twins to detention.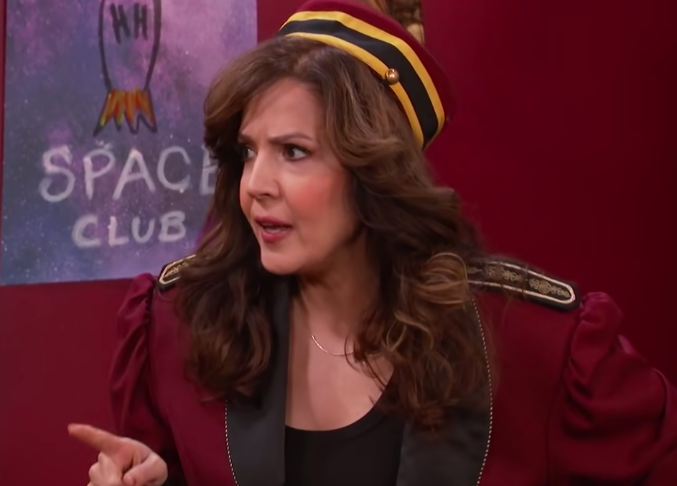 And Karan Brar, from Jessie, played the ~resident jock~ — who may actually be "the ghost of an old man living in a young man's body."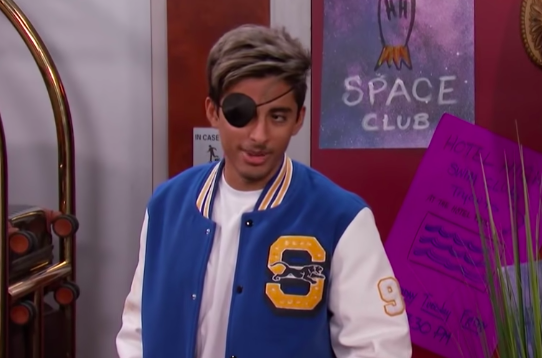 Secrets are spilled...
And there's a very, very quirky catchphrase.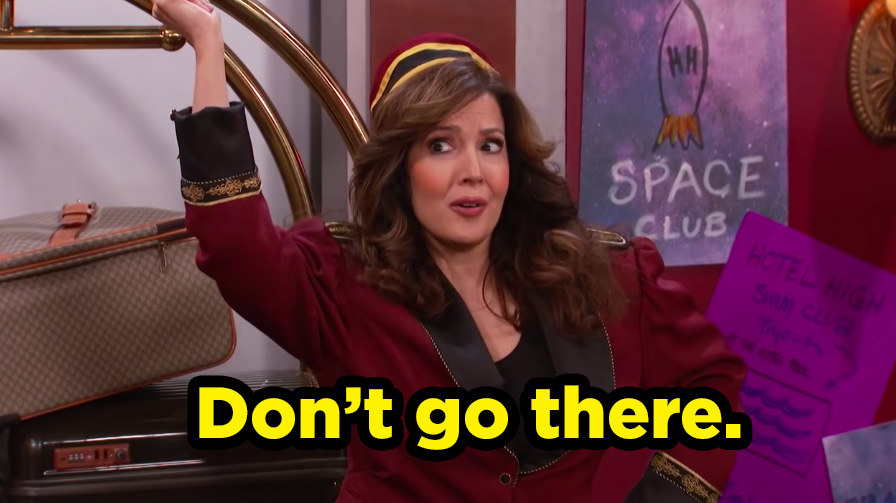 IDK about you, but I'd 100% watch this show.