If you're absolutely anything like me, you remember being a kid, surrounded by all of your beautiful Walt Disney Studios classics on VHS. There was nothing better than being able to pick out any Disney classic you wanted and pop it on.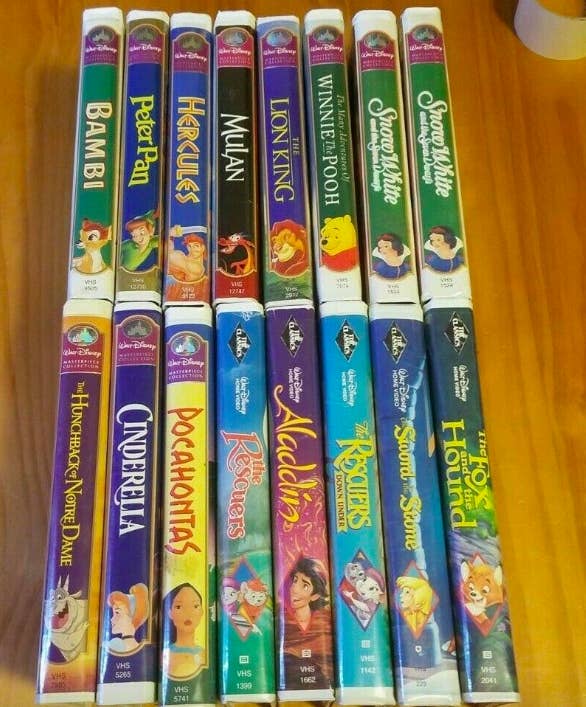 Well, that nostalgic feeling is about to be updated for 2019 in the form of Disney+, a genuine gift from the movie gods of past, present, and future!
What's that? You're in the mood to watch any one of Walt Disney Studios' classic animated features, from Snow White and the Seven Dwarves to The Little Mermaid to Lilo and Stitch? Yeah, Disney+ has them ALL.
Or maybe you're feeling nostalgic for a Disney Channel original series or movie...well, Disney+ has got those too!
Heck, perhaps you're in the mood to take a trip to a galaxy far, far away, which is cool, because Disney+ will have ALL of the Star Wars feature films, many of the Star Wars television shows (like the fan-favorite animated show, Clone Wars), and even a brand-new addition to the Star Wars universe, The Mandalorian, which is the first live-action Star Wars show EVER.
And, besides all of the classic content we know and love, we're getting a virtual butt-ton of exclusive, brand-spankin'-new content as well in the form of various movies and TV shows, all of which will ONLY be available on Disney+.
And the thing is...this is just SOME of the content available now that this magical streaming service has launched. AND there's literally going to be more and more content coming each and every month!
Are you wondering how you can watch Disney+ wherever you go? Well it's available on all of these devices:
- iPhones, iPod Touches, iPads, and Apple TVs
- Android phones, tablets and TVs
- Google Chromecasts and TVs with built-in Chromecast
- Xbox One
- Sony Android-based TVs and PlayStation 4
- Roku players and TVs with Roku
- Amazon devices, including Firestick
Ready to take your love for all things Disney to the next level? Get your Disney+ subscription now for $6.99 a month or $69.99 a year. Not ready to commit? You can try it for free for 7 days. You're welcome :)
(But if you're there to watch The Mandalorian, episodes release weekly, so you might want to just go ahead and subscribe...)