I Can't Stop Thinking About Camila Cabello Joking About Accepting Her Grammy With Shawn Mendes In Their Underwear
LOL.
Earlier this week, Camila did an interview with Radio.com where she talked all about her relationship with Shawn Mendes and their shared Grammy nom for Best Pop Duo/Group Performance for their song "Señorita."
She also said that if she and Shawn ended up winning, they'd make sure their acceptance was memorable for everyone.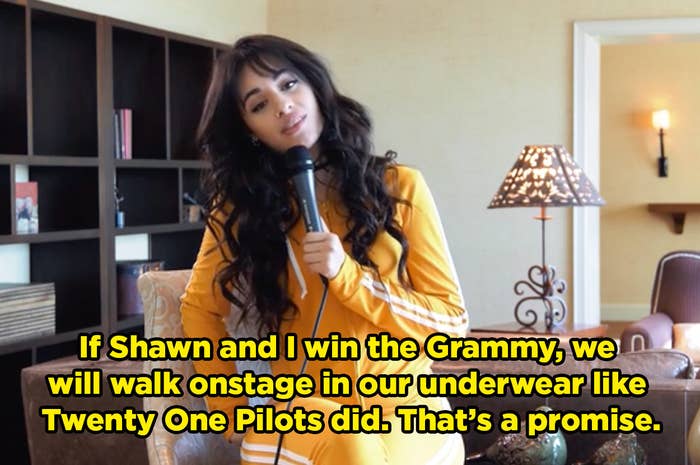 LOL, yup. Camila really did say that she and Shawn would accept their Grammy in their underwear just like Twenty One Pilots did in 2017.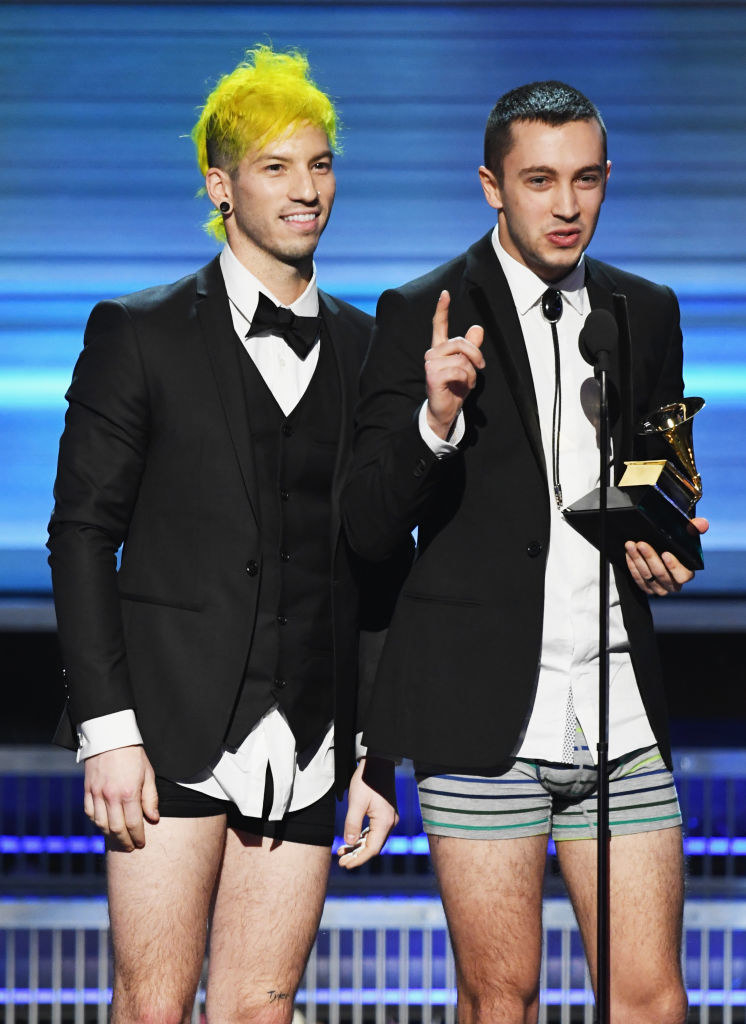 But alas, immediately after making her promise she told Radio.com that she was 100% joking, and would be fully clothed if she and Shawn won the award.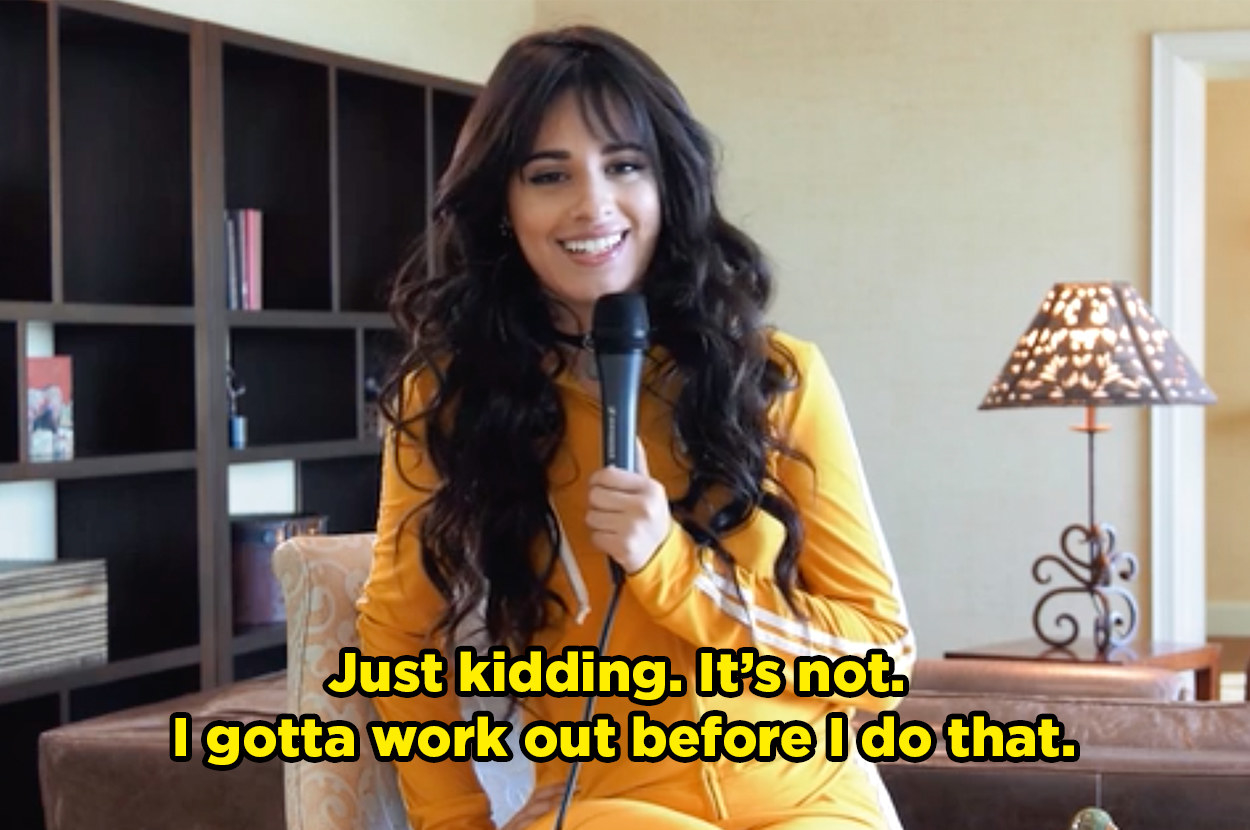 So, as of right now no one will be accepting their Grammys in their tighty-whities...that we know of.
But, like...imagine if Camila and Shawn really did??? The two of them are huge fans of PDA and drawing attention to themselves.
I guess the world may never know. But I think we can all agree it would be W-I-L-D.
What do you think about Shawn and Camila accepting a Grammy in their underwear? Tell us your thoughts in the comments and be sure to follow along here for more Grammys coverage.