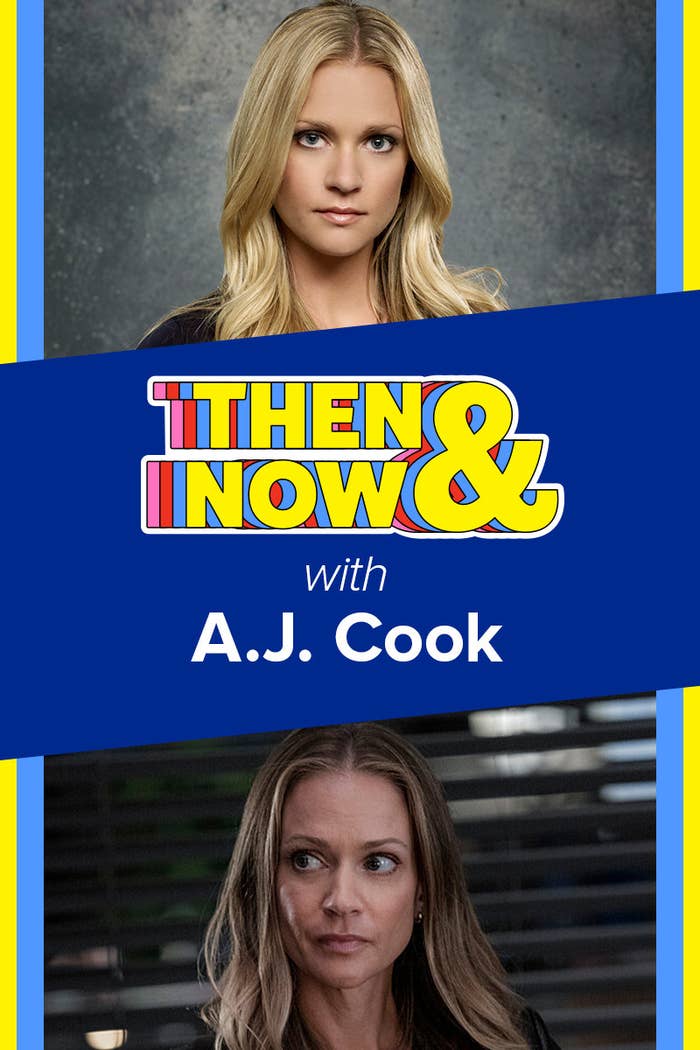 Back in 2020, when Criminal Minds ended after a whopping 15 seasons and 324 episodes, we were forced to say goodbye to the BAU team we knew and loved. It was a bittersweet goodbye because even though the series had finally come to an end, the rumor mill was fueled with talk of a potential reboot...before the finale even aired. Now, only two years later, the BAU is back, baby! The series reboot Criminal Minds: Evolution will follow our favorite FBI agents as they tackle their most dangerous threat yet. 

To celebrate the new series premiere, Criminal Minds veteran A.J. Cook — who plays Agent Jennifer "JJ" Jareau — sat down with BuzzFeed to chat about the show's lasting legacy. We talked about her first audition for the series, meeting Matthew Gray Gubler and Shemar Moore for the first time, and what you can expect in the reboot. Here's everything we learned: 
THEN: So, you've been playing JJ since 2005, do you remember what your original audition was like? What was it like meeting everyone for the first time?
A.J. Cook: I wasn't in the pilot. They brought me in in Episode 2. So, I was really nervous because they had all worked together already before. And, you know, it's always a little scary stepping into something that you weren't originally a part of. But yeah, I auditioned and tested and tested again, and somehow managed to get it. I look back at it now. I looked like a fetus. [Laughs] I'm like, "I do not buy you as an FBI agent for one second." I'm still kind of baffled by that. 
So, the audition process was, you know, always super fun...not really. [Laughs] It's always very stressful. I remember when I went to the set for the first time and got to meet everyone. Two things really stick out. One was meeting Shemar [Moore, who played Derek Morgan] because he's Shemar. I grew up watching The Young and the Restless. And I was like, "Malcolm!" and he was like, "Hey, baby girl." He's so charming in real life. And he's like my brother now. Barf, ew. [Laughs] But back then, I was like, "Oh my gosh!" 
The other thing that stands out is meeting Matthew [Gray Gubler]. I was in a movie called The Virgin Suicides that Sofia Coppola directed, and he was a huge fan of that movie. He was like, "Oh, my gosh, that's so cool that you were in that!" They were both so lovely and so welcoming. Those memories stick out. Matthew and Shemar.

NOW: It's only been about two years since the original series ended. What went into the decision to bring the show back?
A.J.: Well, when we wrapped in Season 15, there were already rumors kind of floating around. And everyone, all the cast, was obviously like a huge thumbs up. Of course, we would do it in a heartbeat. This is a dream. So, yeah, we kind of had an inkling that it was going to come together again, at some point. I think the surprising part, for me, at least, and for some of my cast-mates, is how quickly the reboot came together. The show's always been popular, but I guess through COVID and everyone locked down in quarantine, it just sort of bred a whole new audience of really young kids that loved it. I mean, what a perfect show to binge-watch right? There are 15 seasons; you can just go, go, go. And we're not talking 10-episode seasons. We shot between 24-27 episodes a season. So, there's a lot to sink your teeth into. We started kind of hearing buzz about the fact that the show was just extra popular now, which was so ironic because we were done. And then, Erica [Messer, Criminal Minds executive producer] hit us up and asked if we would be into it, and I mean, she didn't even have to finish saying it. We're like "Yup! We're in."
THEN: JJ's sons are played by your actual sons, Mekhai and Phoenix. What went into the decision to cast them instead of child actors?
A.J.: You know, it's the weirdest thing, isn't it? Like, it's so unique. And you know, I don't even really know how it happened. Well, with Mekhai, my firstborn, they had a scene with JJ, Will, and the baby. I think they just came to me and said, "Hey, how do you feel about using Mekhai for this?" And I was like, "Oh, okay. Sure!" It just sort of evolved from there. Then, he got that one episode, in Season 7, where he gets kidnapped — [Season 7, Episode 23: "Hit"] the bank heist episode. He was so cute. He did such a good job in it. And it sort of evolved even more from there. Then, I had another kid. And then, they asked, "Well, do you mind using Phoenix for that as well?" 
It's been something that's really special for us as a family because I have my kids' lives documented in a way. And to have that, forever, is something that I'm grateful for. It's really special. To have them come back again, in the 2.0 version. I mean, this is something I think the fans are really gonna be blown away by because little Henry, he's not so little anymore. My son is 14, and he's 5'11". And he's got little muscles and stuff. It's almost like a timeline. He is our walking timeline for this show. It's so crazy. I think that'll be something that's really special for the fans who've watched it from the beginning and [have] seen these kids grow up.
NOW: This series all came together pretty quickly, it seems. What was it like that first day being on set and wearing JJ's bulletproof vest again?
A.J.: Yeah, talk about coming back home again; there's definitely that feeling. It was interesting for all of us because with COVID, and these last three years, we didn't get to see each other. We've really, really missed each other on a whole other level. We went from seeing each other every single day for 15 years to not being able to be in the same room with them. So, actually, when we first found out that we would be doing this, we all decided to get on a big group Zoom chat. That was amazing because we were all in one place just on a screen. That was hilarious. We laughed a lot. You know, the laughter that kind of turns into tears. It was really nice to see everybody there. 

But fast-forward to actually coming together to shoot the show. We're shooting at the same stage that we shot at before. It's the most bizarre feeling. It's like we never left, but we've been gone as well. It's just this strange space to be in. And a lot of our crew is new, too. So, it's like, we're home, but there's, like, new members of our family. It's cool. It's been really nice. Everyone is so lovely. We all just mesh really well together.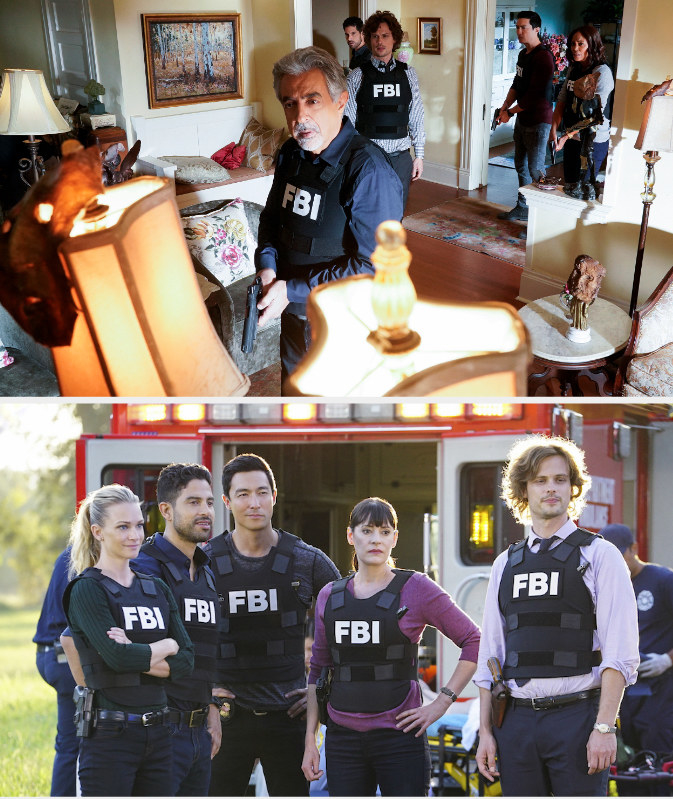 THEN: You directed "Chameleon," in Season 14 of the original series. Was there anything you learned in that experience that you've used while directing for Evolution?
A.J: Ah, yeah, getting to direct has been one of the greatest pleasures of the whole top to bottom Criminal Minds experience for me. I love directing. It's just so fun to get to be there from the ground up. The first one was such an amazing experience I got to do. It was "Chameleon," where the lovely Michael Mosley came in and played the bad guy for that. And we kind of ended up hunting him throughout the rest of this show. It was really fun to get to do that. 
So, this episode I've been directing for Evolution, I'm actually in editing right now. I just finished directing. Today's my last day editing. It's so fun. And it's just, it's magic how it all comes together. It's fascinating to me. One of the things that's very different from directing my first episode to this episode is that they tend to write us really light in the episodes that we're directing because it's a lot to wear both hats. But this year...not so much. There's sort of like a meaty JJ storyline with her family. So, not only am I directing and acting, but I'm also directing my children in this episode. Like, I really signed up for this. [Laughs] But it ended up being really great. And it was a lot of fun. It was great to have the boys there. I loved it because they actually had to listen to me, so I was kind of milking it for all it was worth. But, again, on the day, I had so many pinch-me moments of like, "This is such an amazing opportunity and such a cool, unique experience." Just to sit in it for a minute and enjoy it. Like, my kids are here, and we're acting together as a family. And it was really special. That was one of the big, big differences, having to wear multiple hats for this one. But I wouldn't change it for anything.

NOW: The original series left off with the BAU kinda going their separate ways. What have JJ and her family been up to during these past few years?
A.J.: Well, as we wrapped Season 15, JJ was debating on whether or not to go to New Orleans to head up a department over there. So, she apparently did do that. [Laughs] She picked up her family, went to New Orleans, worked there for a little bit, and then, the world shut down. COVID happened, and she decided to move back and work at the BAU. They've sort of moved around a little bit, but they are back. They're in a new house and all that fun stuff. So, we kind of pick up with her being exhausted. Like all of us through COVID. Especially being a working parent. So, JJ has been juggling as she does as a mom and a full-time employee. It's more of that three-ring circus. 

BuzzFeed: Will we get to see Josh Stewart back as your husband again, too? 
A.J.: Oh, of course! And it's nice, we're actually going to see quite a bit of him. It's exciting. That's part of the joy of getting to do this streaming version of the show; it gives us a little more of an opportunity to let these characters breathe. We see them in their personal lives and what happens after they go home. We see the struggle to balance work and family and relationships and just how difficult that is. Not just for JJ, too, but for all of our characters. We really get to see a fuller version of everybody.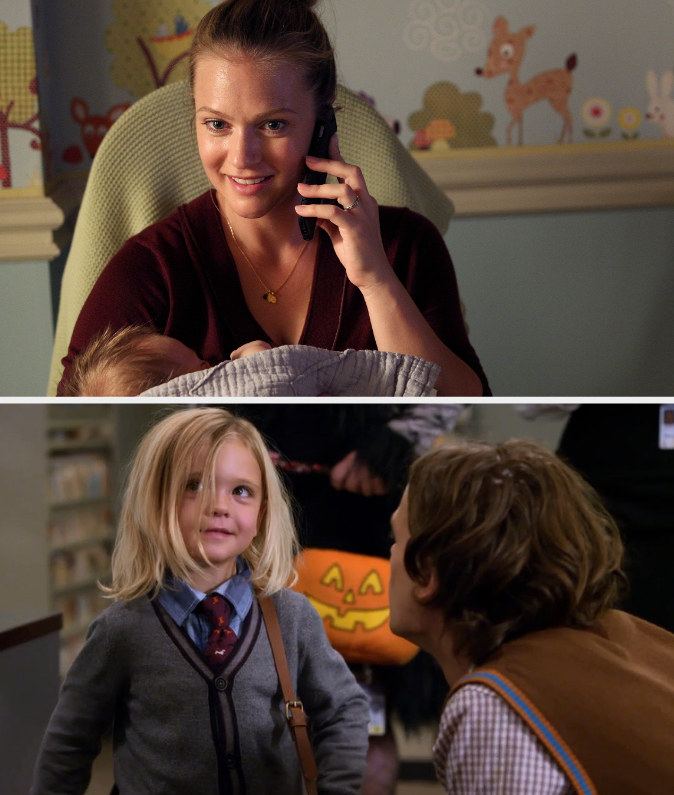 THEN: Fans absolutely adore JJ and Spencer's friendship; what was it like over the course of the series building that relationship onscreen and off with Matthew Gray Gubler?
A.J.: It was wonderful. I mean, Matthew is one of the most charismatic, larger than life, yet very real, people I've ever met. It was actually really, really difficult for me, when I found out he wasn't gonna be able to come back. I considered not [returning]. I was like, "I don't know how to do this without him. Like, how do we do this?" They're best friends. I kind of struggled with that at first. But when we started seeing the scripts, it's just such a strong storyline that it made me feel a lot better when I saw where it was all going. But yeah, he's so great and definitely miss him. Hopefully, we will see him again soon. We're definitely setting some things up. 

BuzzFeed: That's very, very good to hear.  
A.J.: We all want him there. Hopefully, that will all come together because he's so much fun to be around. He's just that guy that you want to be around. Good energy. 
NOW: Can you explain a little about where he is in the context of the series? He and JJ are still friends, right?
A.J.: Well, it's kind of shrouded in a lot of secrecy where he and Daniel [Henney, who played Matt Simmons] have disappeared, too. We do make reference to it quite a bit because we're down a couple of agents, and that's really difficult. It puts more workload on those [characters] that are there, so it does come up quite a bit about how we wish we had them here and that sort of thing. I can't really give anything away. But a lot of it, too, is we just want to make sure that they can come back at any time. So, we're setting it up that way.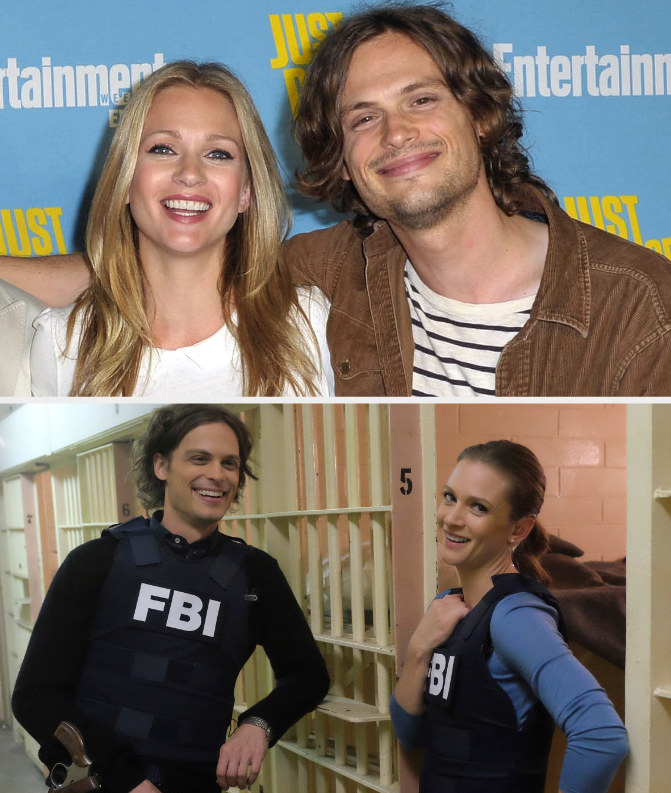 THEN: It's so funny how Criminal Minds has become such a comfort watch for a lot of people; what's it like seeing the show have such a resurgence?
A.J.: It always makes me laugh to hear that because it's such a dark show. But I get it. Like, a lot of like my athlete friends who travel a lot say it's because they know that in any hotel room, they can turn the TV on and find our show somewhere. 24/7. So, I understand that. The audience has been able to watch us grow up on screen. I mean, 15 years is a long time. I've had two kids. I've been pregnant twice and given birth twice on the show. It's lovely to have that documented forever. [Laughs] But it's cool. Our fans let us into their living rooms every day, and that's so special. We're just so happy that we got to have this opportunity to come back and make a more elevated, evolved show for everybody.

NOW: The original series was very episodic with a new case, for the most part, every episode. With Evolution, how has it been working with these stories and our new unsub, played by Zach Gilford, over the course of a season?
A.J.: I love it. I think it's so great because it's still our show. All those great things are in there. We're still chasing down serial killers. There is this big, horrible bad guy that we're chasing throughout the whole season. But through that, there's a whole bunch of other serial killers in this network. It allows us to be more serialized, which I find very interesting. It's our show; it's just elevated, it's just better. It's evolved. It's a fuller version. Like, even just a couple more minutes makes a big deal in telling the story. You know? It's nice, too, to touch on people's relationships outside of the BAU. Something that I've always loved, that we haven't been able to touch too much on, is that the people that work in the BAU have to think like serial killers all the time. But what does that do to them? What does that do to their psyche? We've never really been able to touch on that before, but we're able to kind of dive into that a little bit more. And I think that that's really special about this new version. 

BuzzFeed: Yeah, definitely. With Criminal Minds and a lot of similar shows, we always see the characters ready to go at the beginning of every episode, not really unpacking everything they saw last week. 
A.J.: There's definitely not everything all tied up with a nice bow. That's another reason why I loved it. This serial aspect of it is that we have amazing cliffhangers that will leave the audience screaming at the end of every episode. Those are my favorite shows. I love when I'm like, "Don't you dare end right here, don't you dare end" and then the screen goes black. 
It's such a compelling story. It just feels very, very real and present. Like, what did these serial killers do when everyone had to be locked down? It's a really kind of twisted idea that our lovely Erica Messer came up with.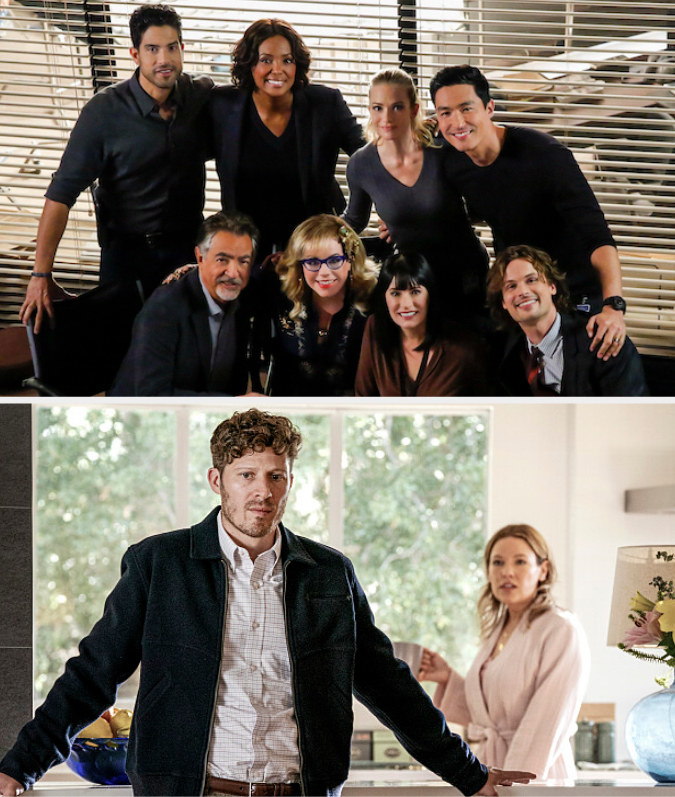 THEN: Over the course of both series, has there ever been a storyline or an episode that really shocked you to your core after reading the script?
A.J.: Well, I will say this, I've had to learn things I never wanted to ever learn in life, but that just comes with the territory, dealing with serial killers and the psychology behind all of it. The stories that I usually have a hard time with are the ones that deal with children. Those are always a bit difficult for me. So, I really kind of have to just compartmentalize and try not to dwell on those things too much.

NOW: The premise of Criminal Minds is so dark, and because the stories hit so close to home, it can be a little hard to watch. How did you prepare yourself for these kinds of stories? And how do you come out of them and go back to living your normal life?
A.J.: Well, I think that's why we all love working together so much. We've become really good at that. Like, when they say cut, we're back to joking around and laughing. And that's by choice. That is our coping mechanism because it would not be a great place to be at work every day if we were just stuck in that place all the time. But this is something that Joe Mantegna always says, he doesn't like to dwell on how dark it all is because he feels it's disrespectful to the people that actually do this for a living. And thank god those people exist and those people are out there. But yeah, it's more of our paying our respects to them. We're just acting here. None of this is real. Thank god for us, but there are people that do it for real, and we are eternally grateful to them.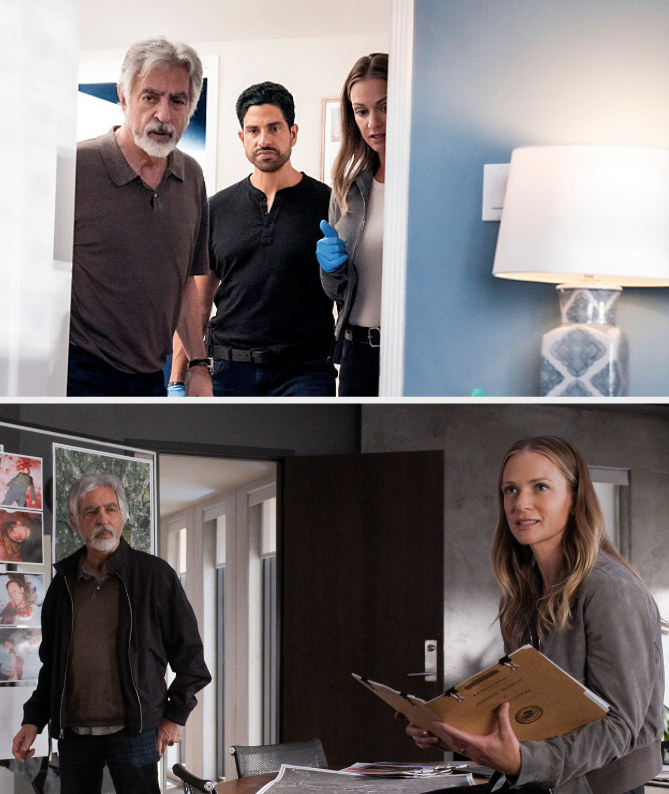 THEN: One of the things I love about Criminal Minds is that you get these super famous guest stars like Mark Hamill, Luke Perry, and Aubrey Plaza. Who was your favorite guest star to work with?
A.J.: Oh, man, we've had so many great people. I gotta say, I mean, you brought up Zach earlier. But Zach Gilford is such a treat. Like, we could not have found someone that fits in better than him. He's, like, the sweetest guy. And not only do we get him, we get his real life wife, Kiele [Sanchez], as well. They play husband and wife on the show. It's been really cool. She's lovely and beautiful and has a beautiful heart.
I haven't been able to work with him yet. None of us have actually, like, acted with him yet. But directing him was an absolute treat. It's a very unique character, his character. In Episode 8, we really get to see him in a way that we haven't seen him before. This is his episode. He's a pro. He's just really great at what he does and what he brings to this character. People are really going to see him in a different light. I'm so excited because he's so talented, and it's been fun to watch.

BuzzFeed: I can't wait to see it, because he's definitely known for playing the "nice guy." So, I'm really excited to see him as the mastermind behind all of this chaos.
NOW: If the series lasts for a few seasons, who would you love to see make an appearance?
A.J.: Oh, my gosh. I mean, never in a million years. But how great would it be if we got David Harbour. He's amazing! That would be awesome. Like, he doesn't even have to be the bad guy. I just want him on our show in any capacity.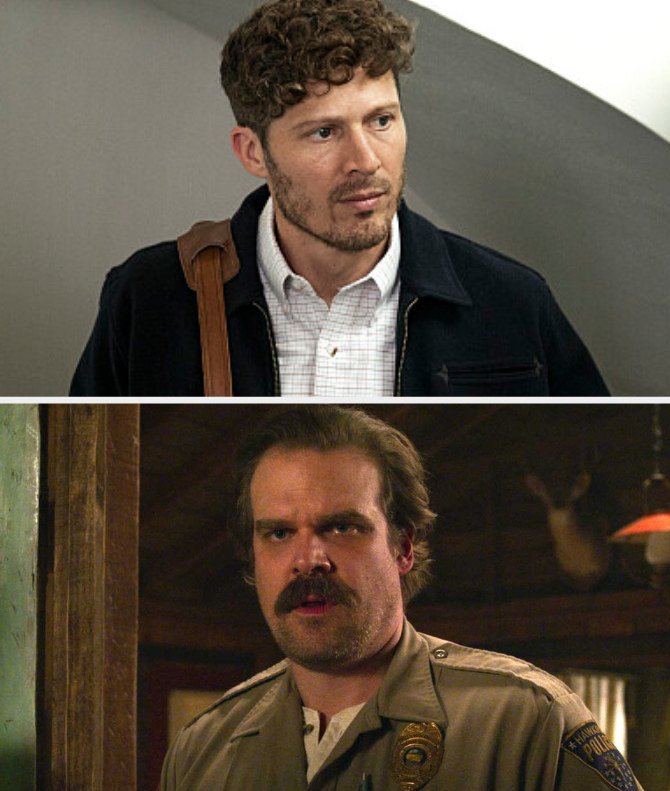 THEN: Have there been any improvised moments from the original series that made it into the final episode?
A.J.: Oh, of course. There's been a lot. I feel like anytime Kirsten [Vangsness, who plays Penelope Garcia] is in a scene, it's just a version of what was there in the script. She always puts her spin on it, and that's always fun for us to see where she goes with it. Again, it's been like, the last 20 years of my life. [Laughs] But that's what comes to mind, the magic that is Kirsten Vangsness.

NOW: Did you keep anything from the set that you still have now?
A.J.: Oh, what did I take? I think I have JJ's name tag from her desk. It says Jennifer Jareau. And then, I also have one of her business cards. I wish I could have taken our FBI coats. They wouldn't let us take them because we could get in trouble. [Laughs] But come on! I would never wear it out. I just want to frame it. 

BuzzFeed: I know, if you wore that thing out, someone might be trying to ask you for help.
A.J.: That's just a whole can of worms I don't want to open.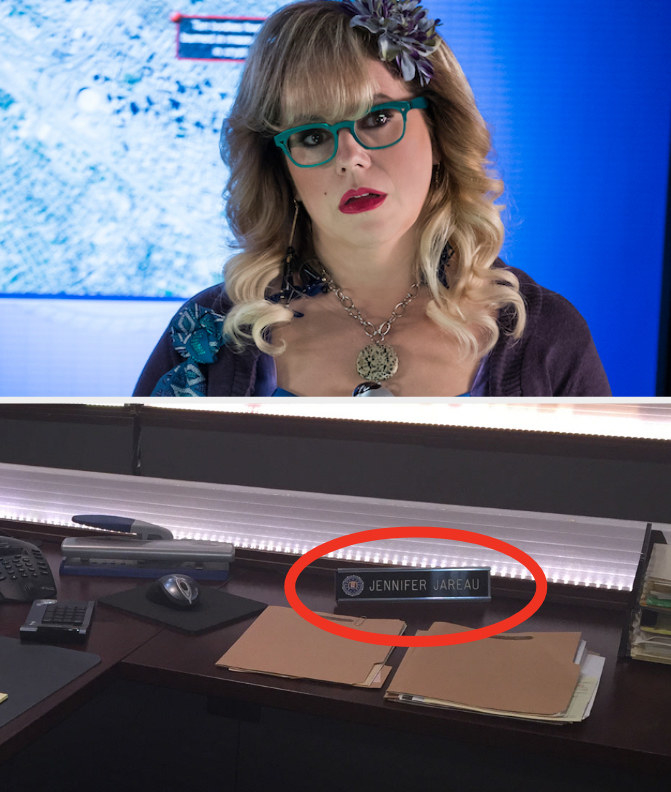 And be sure to watch Criminal Minds: Evolution, which begins streaming today (with new episodes out on Thursdays) on Paramount+.