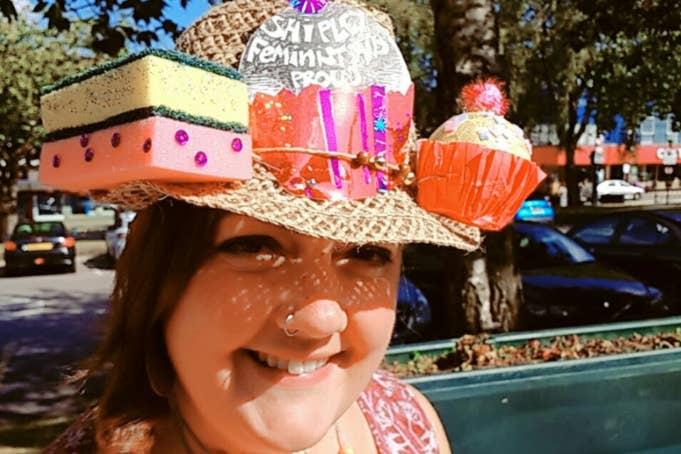 A feminist group in Shipley, West Yorkshire, has called on Women's Equality Party (WEP) leader Sophie Walker to stand down as a candidate to become the area's local MP, after she announced that she would contest the seat, which is currently held by Conservative Philip Davies, in June's general election.
"I would want [WEP] to really ask themselves whether Sophie's candidacy is seriously likely to contribute to getting Philip Davies out of politics and replaced with something better," Jenny Wilson, a spokesperson for Shipley Feminist Zealots (SFZ) told BuzzFeed News. "If it's not I would ask them to think of the greater good and consider withdrawing it."
The local activist group is named for a comment Davies made last summer on the UK's justice system being skewed in favour of women, in which he branded his opponents as "feminist zealots really do want women to have their cake and eat it".
Davies, a self-confessed men's rights activist and member of the women and equalities select committee, is known for talking bills out of parliament, a tactic known as "filibustering". This has included a bill to reduce hospital parking fees for carers and, most recently, a bill that would help tackle violence against women.
The WEP, led by Walker, was set up in September 2015 with a mission to challenge the government on gender equality. In May 2016, Walker came sixth in the London mayoral election with 2% of the vote. She announced her plan to run for MP of Shipley as a WEP candidate in The Observer this Sunday.

"Philip Davies basically is a sexist misogynist who puts his own ego ahead of his constituents," Walker told the newspaper. "Shipley deserves an MP who will prioritise representing them and the issues that are important to their constituency, rather than using parliament as a stage to play out attention-seeking performances."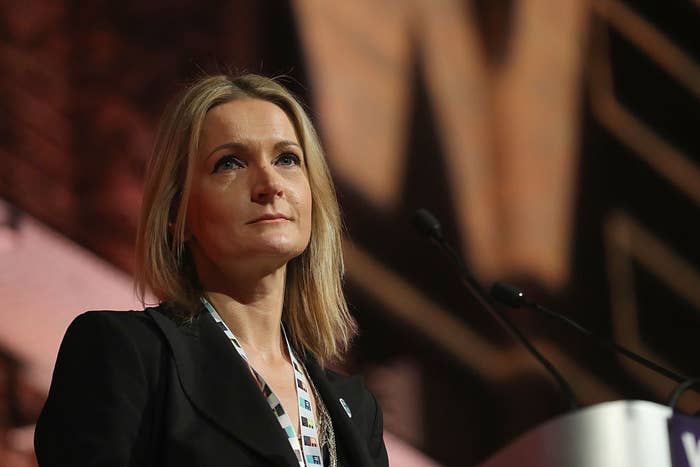 But SFZ members and supporters BuzzFeed News spoke to did not believe that the WEP would be able to unseat Davies, and said it would instead split the anti-Tory vote while further elevating the wider profile of the WEP.
Wilson said local feminist activists had not been aware of Walker's plan to run on a gender equality ticket in Shipley, although a spokesperson for the party disputed this.
"If they genuinely think they can win this seat, then they've gone a silly way about it by rushing in and announcing the candidacy without consulting groups like ours before announcing," Wilson said.
"Maybe we could have got behind Sophie Walker if there had been some discussions, and we could have found a way of bringing people together.
"But they've just leaped in. That's not doing politics better, that's doing it exactly like politics has always been done. It's grandstanding, it's putting your own interests before actually considering the needs of the people on the ground, and that's disappointing," she continued.

"I've lots of sympathy for WEP's agenda, of course I do, but the way they've gone about it is unfortunate."
Sue Easterbrook, a member of SFZ's organising group, said she felt "betrayed" by Walker's decision to run. "I think [the WEP are] using Shipley as a publicity stunt," she said. "I think they've really messed up. They don't have any chance of winning. I think they'll take 1,000 votes, probably from Labour, making it harder for them to unseat him."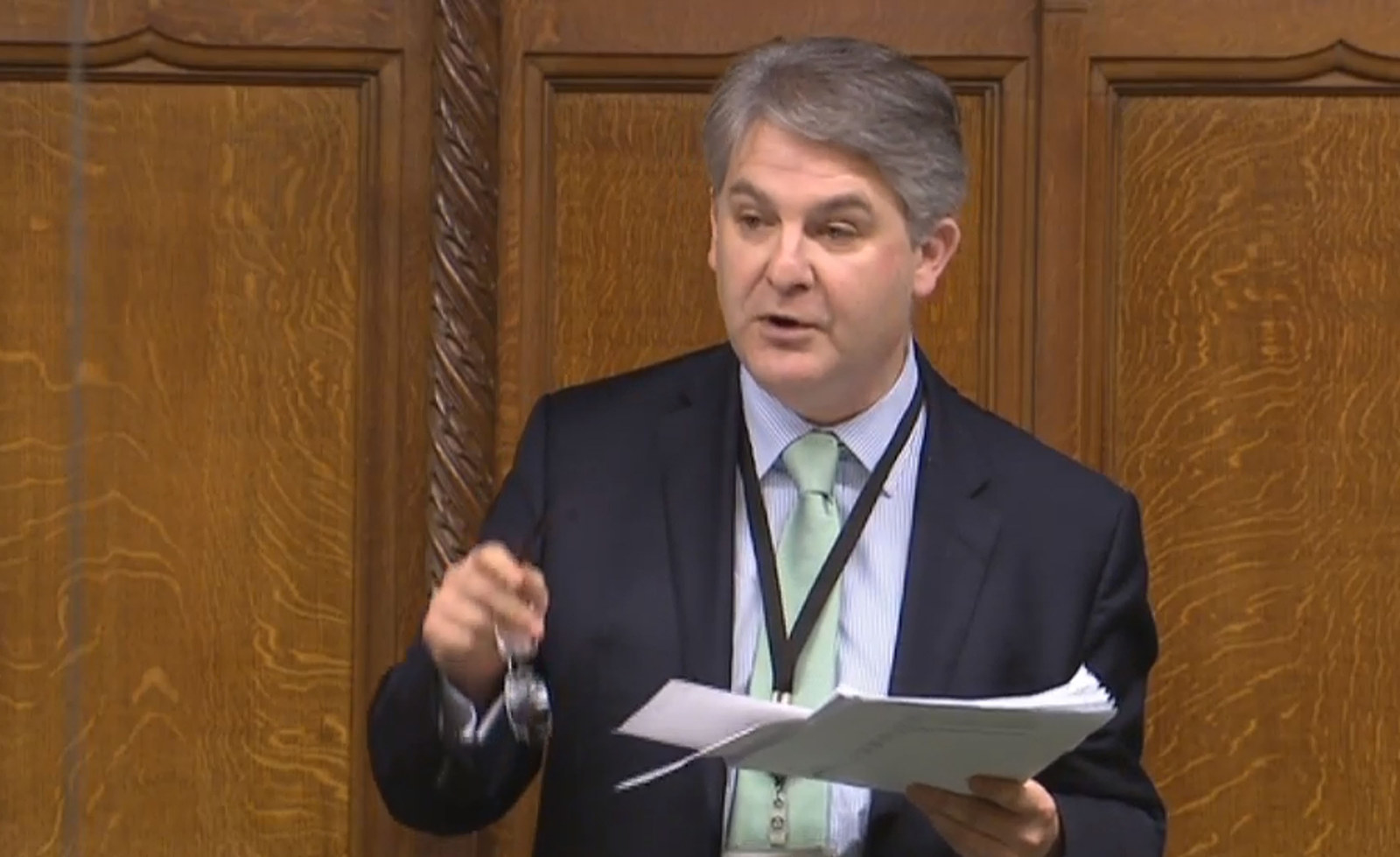 The WEP has indicated that it could form an alliance with the Liberal Democrats and the Green Party in order to secure a larger vote in the area, although no official announcement has been made.
But in 2015's general election, Lib Dems and Greens took only 3.9% and 5.3% of Shipley's vote respectively. Davies, who has held the seat as a Conservative MP since 2005, took 50% of the vote with a majority of 9,624. Labour took second place with 31% of the votes, and UKIP took third with 8.9%.
Wilson, who said she considers herself a "floating" voter and has voted for Labour, Lib Dems, and the Greens in previous elections, added that she would have been happy to get behind any candidate who came from a progressive place and could unite people in voting to unseat Davies.
She also believes that Walker would have the opposite effect. "My fear is that WEP will split the vote and make that a lot more difficult," she said.
"It's an area that's swung ... from Labour and Conservative a few times," Wilson continued. "From a tactical point of view, the obvious choice would be Labour."
She said she wouldn't rule out voting for the WEP if she believed it had a chance of winning the seat, but didn't feel the party had done anything to add to the work SFZ has done to help build unity among local voices who oppose Davies' style of politics.
"It's undermining to have an organisation come in without dialogue, and without using those relationships and make something work," Wilson said.

A spokesperson for the WEP disputed that Walker being in the running would split the non-Tory vote. "That's the stick smaller parties are always beaten with in the same way that UKIP were and the Green Party were when they started up," they told BuzzFeed News.
The spokesperson believed some SFZ members would be "understandably alarmed" because of some SFZ members' personal support for Labour. "Sophie Walker is standing in a constituency where Labour has a good chance. Frankly, they need all the chances they can get in this election," they said.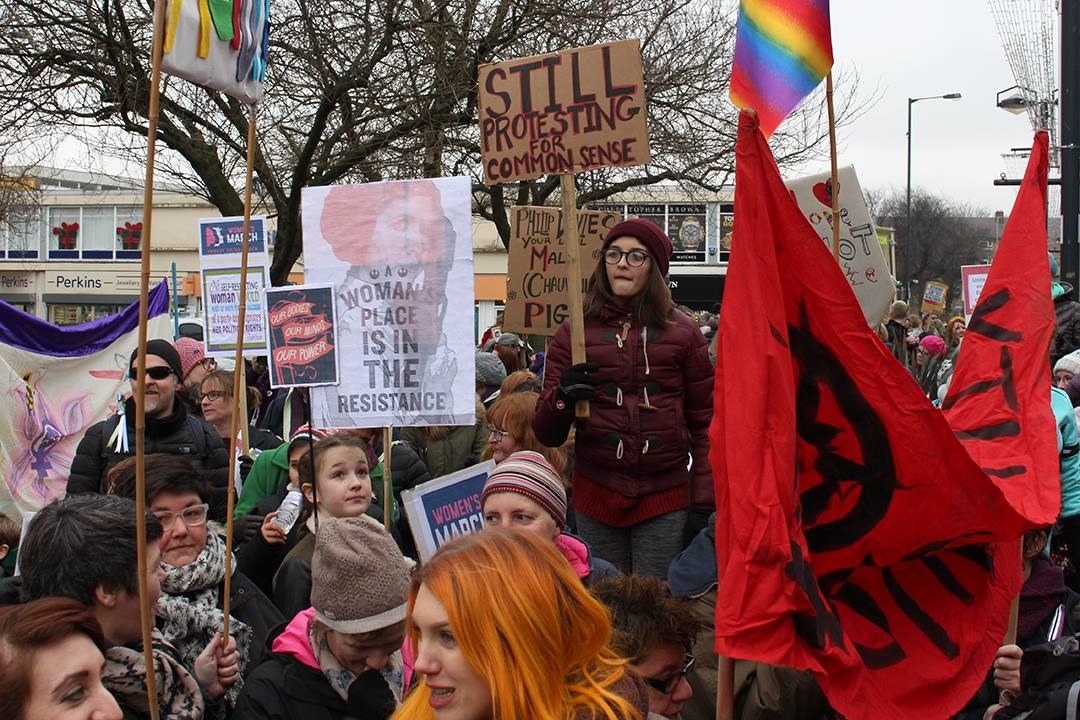 But many are worried that the WEP's involvement the general election in Shipley would detract from local issues and create a conversation dominated by "feminist in-fighting" – something Wilson said she was very keen to avoid.
"There's so much more here than a spat about gender politics," she said. "We're a diverse community where people from all backgrounds do get on and do communicate.
"I feel that this will just bring more publicity to Philip in the end, because he'll probably win, and he'll still be there spouting his misogynist nonsense and we'll be here still for another five years holding him to account."
Kate Wellham, a Shipley local and SFZ supporter, agreed. "When I heard Walker was running, I thought the same thing that I think whenever Philip Davies says something about women: 'This is now going to be the thing that Shipley is about', which I don't want that from any MP," she told BuzzFeed News. "It's embarrassing for the area, so it's really unhelpful."
Wellham, who said she plans to vote Labour, said she would prefer to see conversation focused on issues such as the ban on fox hunting and the mansion tax, both of which Davies has opposed. "I don't see how that's defensible, especially as a Tory in a working-class area," she said. "It feels like, who are you for? I want the conversation to be about that, but now it's not; it's about women."
There was also concern that Walker, whose family live in Yorkshire but who is now based in London, did not necessarily understand the concerns of the area.
Easterbrook said she had "never felt as Yorkshire" as when she read Walker's candidacy announcement in The Observer. "I just thought, how dare they!"
She added she found it disappointing that the WEP seemed to be ignoring the importance of grassroots politics. "I thought the tide had begun to turn, so either they're just very much behind the times or they're in a complete London bubble," Easterbrook said. "I think there's all sorts of things that they just don't realise about what it's like living up here. I think they've miscalculated."
The spokesperson for the WEP defended Walker and the party's links to the area. "She was born about 50 miles away and her family live in Yorkshire," they said.
"We've been working in Shipley as a party for over a year. We've got active branches in [nearby] Leeds and we have members in the SFZ, so the accusation that we've just helicoptered someone in is just wrong."
They added that the SFZ had only formed after Walker herself had brought Davies' comments to national attention. [That was what caused]... the zealots to come about. We predate them by many months."
The WEP's spokesperson remained confident of Walker's chances of becoming MP for Shipley, citing her modest success in clinching over 50,000 votes in London's mayoral election last year.
"Sophie is standing because we want to win the seat, it's as simple as that," they said. "She's a brilliant politician and the London elections showed she is a vote-winner."
Davies told The Observer: "I have consistently asked Sophie Walker to quote just one thing I have ever said which has asked for a woman to be treated less favourably than a man, and she hasn't been able to find even one quote from the 12 years I have spent in parliament."

CORRECTION
Philip Davies has been MP for Shipley since 2005. A previous version of this article incorrectly stated that he took the seat in 2012.