Women In Scotland Could Soon Be Able To Take The Abortion Pill At Home
NHS Scotland told BuzzFeed News an announcement was "imminent" but refused to confirm any details.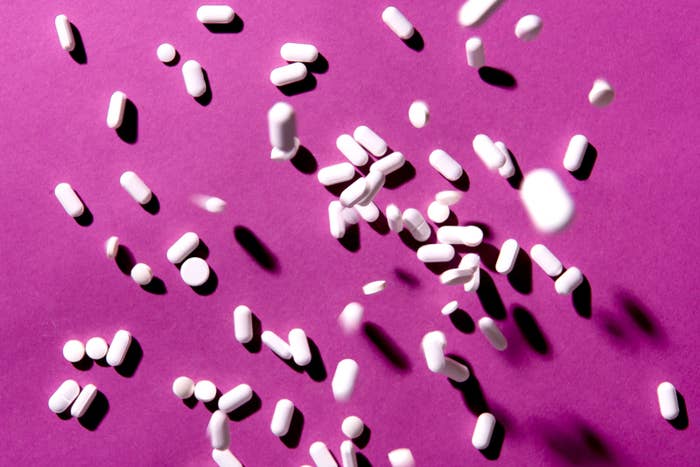 The Scottish government is expected to announce that it will allow women to take the abortion pill at home, BuzzFeed News understands.

Current licensing of the drug misoprostol, when used in early medical abortion, dictates that the pill must be administered and taken in a registered clinical setting.
Campaigners say updating this to allow women to take the pill at home would spare them from making additional trips to the clinic, which can become complicated when childcare, transport costs, and time off work are factored in.
While speaking at an event to mark the 50th anniversary of the Abortion Act 1967 in London on Wednesday, Professor Allan Templeton, a leading gynaecologist from the University of Aberdeen, indicated that the Scottish government is set to announce a revision of the licensing of misoprostol in Scotland, paving the way for the pill to be taken at home.
He later told BuzzFeed News that such a change would be "a huge step forward in the provision of service". It would also make Scotland the first country in the United Kingdom to allow women to take the abortion pill at home.
A health spokesperson for the Scottish government confirmed to BuzzFeed News that an announcement on the licensing of misoprostol was "imminent", but said they were unable to confirm further details.
The Abortion Act, the law that allows women in England, Scotland, and Wales access to the procedure, states that it must take place in a licensed setting. Misoprostol is licensed for home use, however, when taken following a miscarriage.
Best practice states that misoprostol, which causes the uterus to expel its contents, should be taken 24–48 hours after taking the drug mifepristone, which ends the pregnancy. It means women are required to make two separate visits to a clinic. While both drugs can be taken simultaneously, the procedure is considered to be less effective.
Within an hour of taking misoprostol women often experience heavy bleeding – usually on the way home from the clinic. This is a particular concern for women in Scotland who often have to travel long distances to access abortion and maternity services.

The need to visit a clinic twice is likely to be a major contributing factor to a dramatic rise in the number of women illegally obtaining abortion pills online, according to research published recently in the journal Contraception.
Women described a number of barriers to accessing both appointments, including an inability to get time off work or to arrange childcare for children they already have. Many also said that finding enough money for the required travel and accommodation when they live a long distance from a clinic could be an obstacle.
Because Scotland's health service is run independently from the rest of the UK, the change will have no impact for women who live in England and Wales. It could pile further pressure on the Department of Health to revise licensing of misoprostol across the UK.

Ann Furedi, the CEO of the British Pregnancy Advisory Service, said: "We thoroughly welcome the Scottish government's decision. This will spare women not only the difficulties associated with having to make more than one clinic visit – childcare, transport, time off work – but it will also spare women from the risk of symptoms on their way home, having taken the medication in a clinic.

"It is simply perverse that a woman arriving at a BPAS clinic in England and Wales with an incomplete miscarriage can be given the medication to take in the comfort and privacy of her own home, while a woman seeking an abortion must take that same medication on site. We hope that the government will follow Scotland's lead and roll out this important policy change across the rest of Great Britain."
The number of medical abortions, which are less invasive than the surgical procedure, has more than doubled in England and Wales since 2006, and accounted for 62% of abortions in the area in 2016, according to the Department of Health's latest figures.

Early medical abortions usually take place up to 10 weeks' gestation. In England and Wales, 81% of abortions occurred in this period.