Activist group Sisters Uncut added blood-red dye to the Trafalgar Square fountains on Saturday to protest against spending cuts to domestic violence services.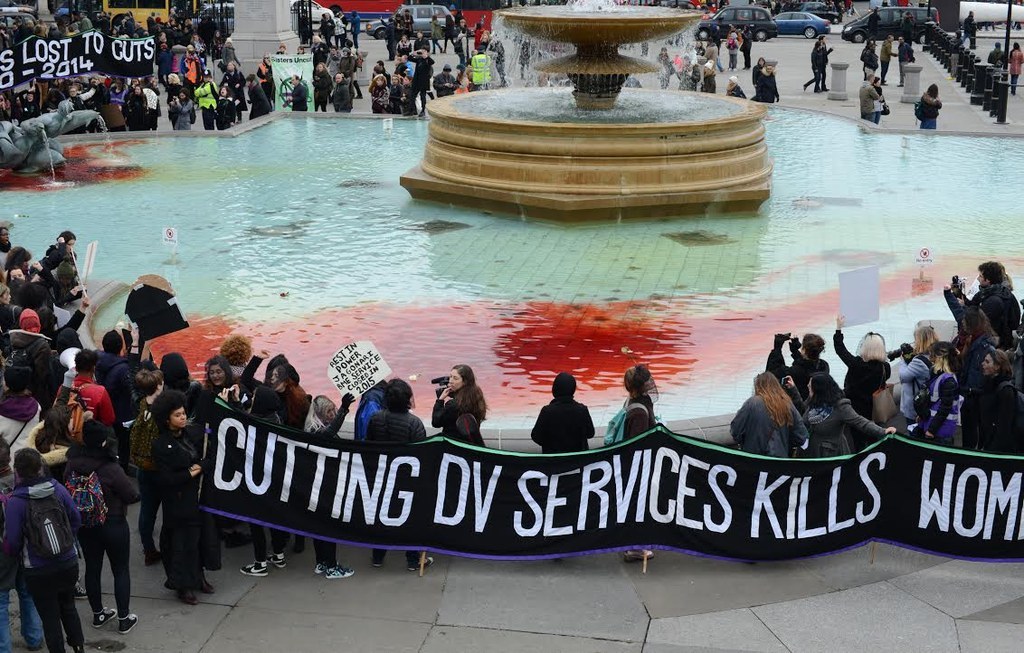 "Many people don't realise that cuts to local councils equate to cuts to domestic violence support services," Sisters Uncut member Ama Roberts said following the fountain demonstration.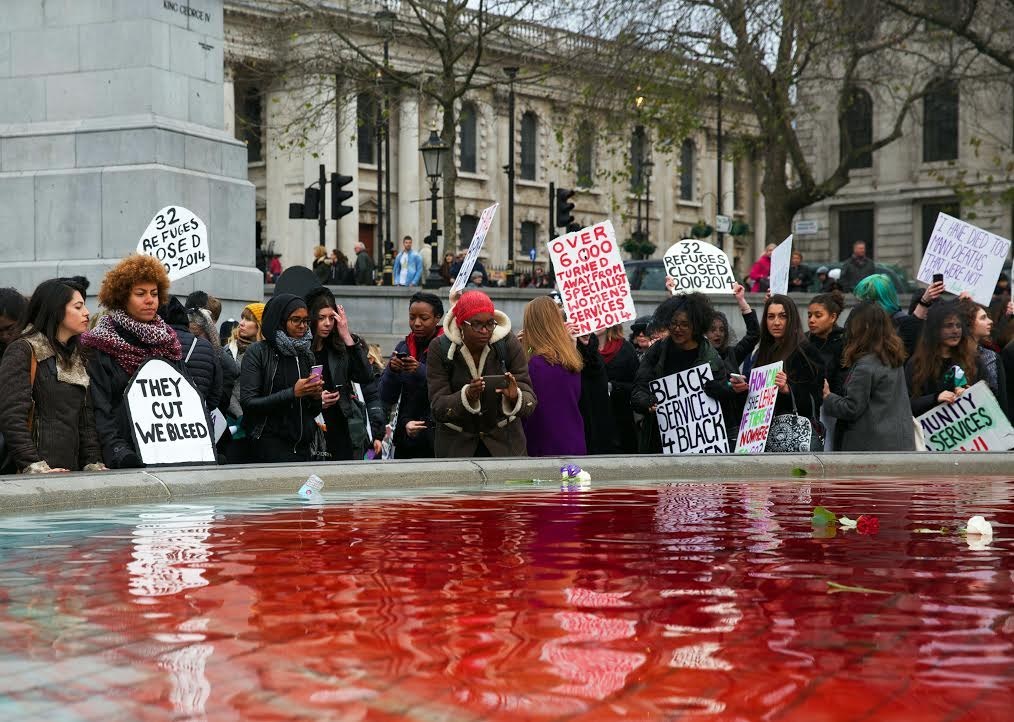 Over 500 women, many of whom were domestic violence survivors or support workers chanted, "two women a week murdered" and "they cut, we bleed" at the demonstrations in Trafalgar Square, and earlier in Soho square.
Women at the event wore black and some carried funereal wreaths to mourn the deaths of women killed as a result of domestic violence.
Last month Sisters Uncut rose to attention when they staged a demonstration at the premiere of Suffragette to protest against cuts that would affect victims of domestic violence.
Star of Suffragette Carey Mulligan said that the protest was a "perfect response" during the premiere of a film highlighting the struggles of women 100 years ago.
Helen Bonham Carter, who appears alongside Mulligan said: "I'm glad our film has done something. That's exactly what it's there for."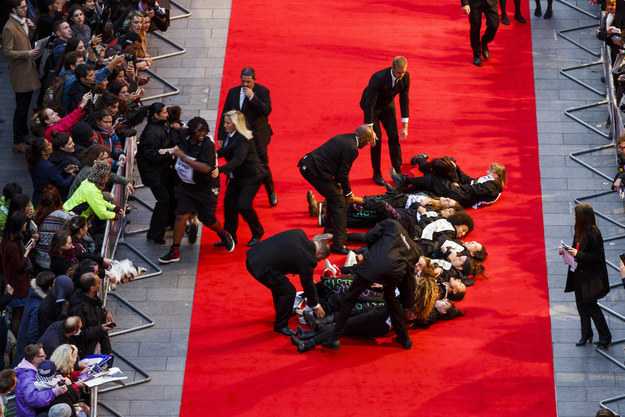 "When two women a week are killed by violent men in the UK," the campaign group told BuzzFeed News at the time, "the struggle is not over".