Women Were Over The Moon When It Seemed That Philip Davies Had Lost His Seat
UPDATE: It was initially believed that Davies, who has repeatedly tried to block a law that would help prevent violence against women, had lost his seat, but in actual fact he held it.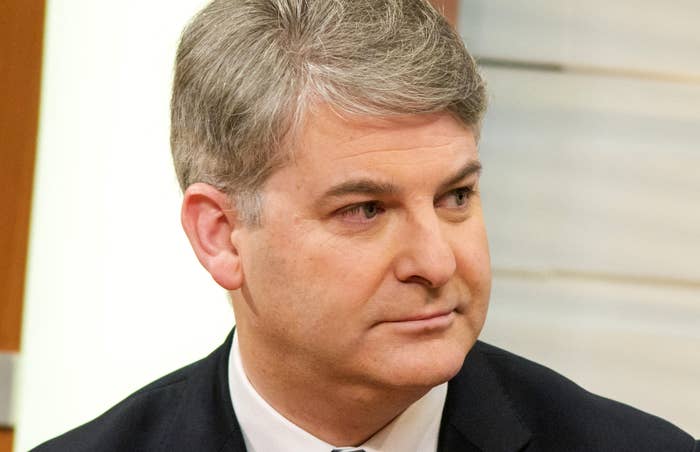 Women and their supporters celebrated when it seemed that Philip Davies, the Conservative candidate for Shipley, had lost his seat, but it later transpired that he had in fact held it.

Davies is known for advocating for men's rights and talking bills out of parliament – a process known as "filibustering". He recently used this tactic to try and block a bill to ratify the Istanbul Convention, a legal framework that aims to combat violence against women.
Early on Friday morning it was reported that Davies, who has held the seat for 12 years, had lost it to the Labour candidate.
There was initially a gleeful reaction among his detractors when it seemed that he would no longer be MP for Shipley, which would also mean that he would no longer sit on the women's and equalities committee, to which he was controversially appointed in 2016.
"Philip Davies is a misogynistic toad. Won't lie; I'm pretty delighted he's lost his seat," one woman tweeted.

Jenn Selby, a feminist campaigner who was instrumental in the IC Change, the group who helped bring the bill to ratify the Istanbul Convention to parliament, told BuzzFeed News that she thought it was "brilliant" Davies had lost his seat.
"Women have been waiting long enough for the justice that they deserve when it comes to ending violence against women and he was someone who held up the process for reasons that are not only ignorant but misogynistic," she said. "This couldn't be a better win for women."

But shortly after 4am, it was declared that Davies had won in Shipley with a majority of more than 5,000, with Labour coming in second place.
The Women's Equality party fielded a candidate in Shipley with the express purpose of unseating Davies as a result of his record on women's equality. The party finished in fourth place behind the Liberal Democrats with just over 1,000 votes.

Following confirmation that Shipley had returned Davies to parliament, many expressed their disappointment.
"Ugh. Shipley has just re-elected the Tory turd who opposed the domestic violence bill, Philip Davies," actor and writer Jessica Knappett wrote on Twitter.
"Devastated about Shipley result, Philip Davies deserves so little in life and certainly not a seat in Parliament, heart broken," another woman, named Bethany, said.