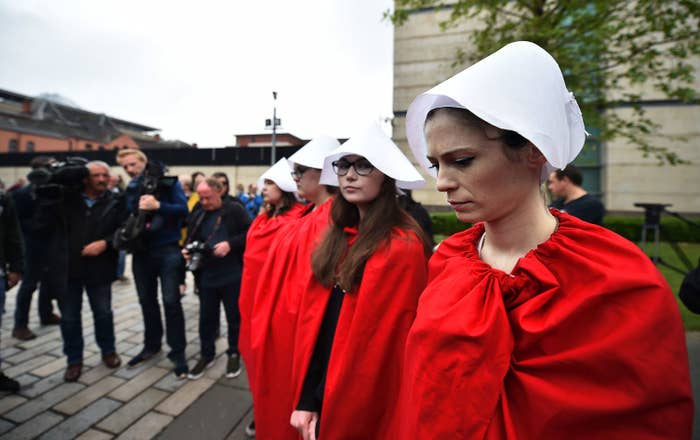 It's a big week in Westminster for abortion rights in Northern Ireland with the passage of two significant motions put forward by Labour MPs Stella Creasy and Diana Johnson that could put the wheels in motion to overturn its near-total ban on abortion.
Following the collapse of Northern Ireland's devolved government in 2017, Westminster has faced increased pressure to intervene on human rights issues such as abortion and same-sex marriage.

A new amendment to the Northern Ireland bill from Labour MP for Walthamstow Stella Creasy, and Labour MP for St Helens North Conor McGinn — which sets out how the country can be run in the absence of its own government — aims to make it harder for Westminster not to use its powers to act on these issues, which has brought it all to a head again.
The amendment passed with 207 votes to 117 on Monday night, with support from across parties.

Here's how this small change could be a big deal for Northern Ireland abortion law.
Why is abortion law in Northern Ireland any different to the rest of the UK?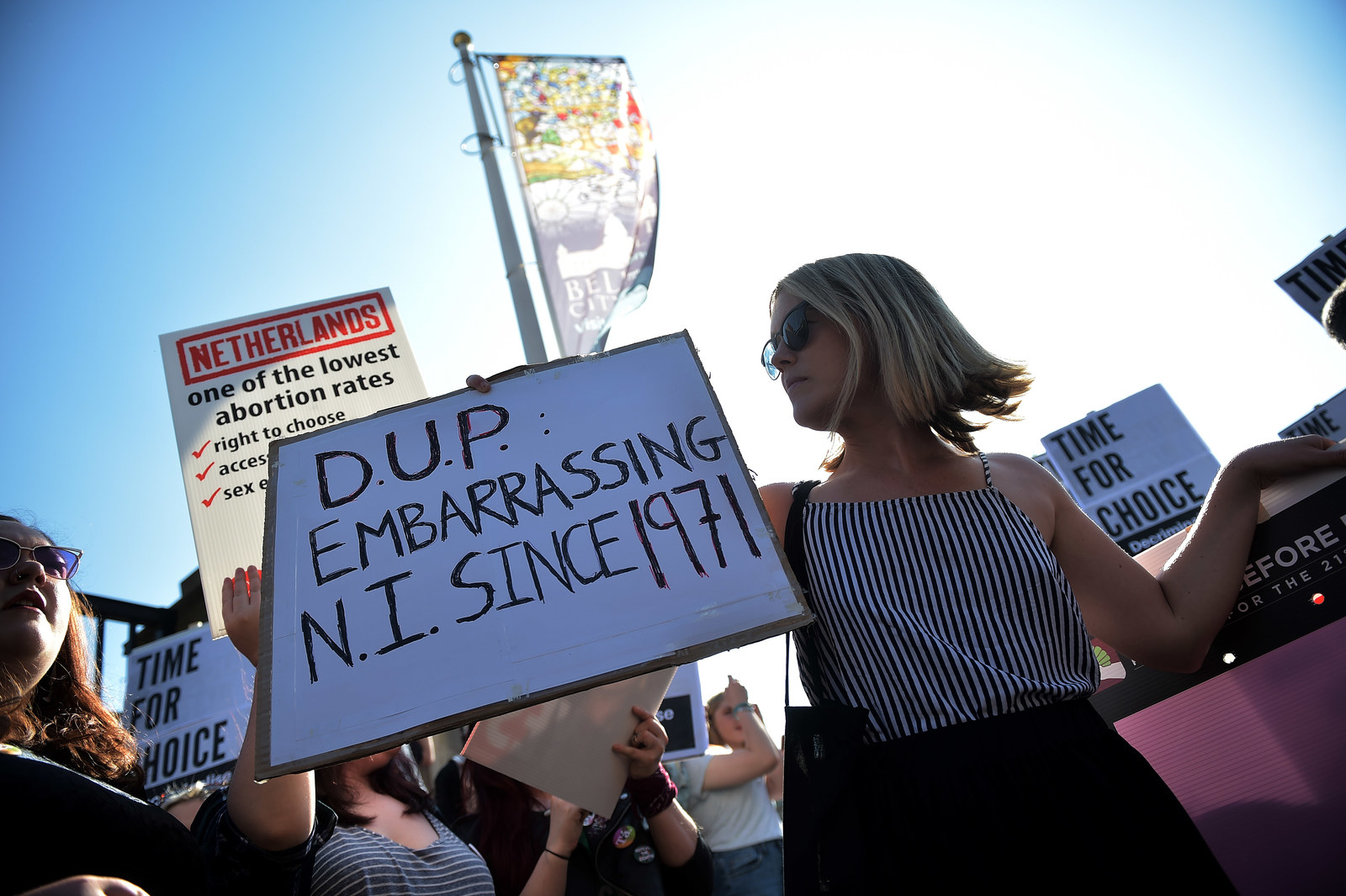 Abortion in Northern Ireland is prohibited by sections 58 and 59 of the Offences Against the Person Act 1861, which state that any attempt to deliberately end a pregnancy is punishable by life in prison.
In England, Scotland, and Wales, the Abortion Act 1967 removes the potential for prosecution in certain circumstances, meaning abortion has been widely available for over 50 years, but this provision was never applied in Northern Ireland, where the issue is devolved.
How could Stella Creasy's amendment change abortion law in Northern Ireland?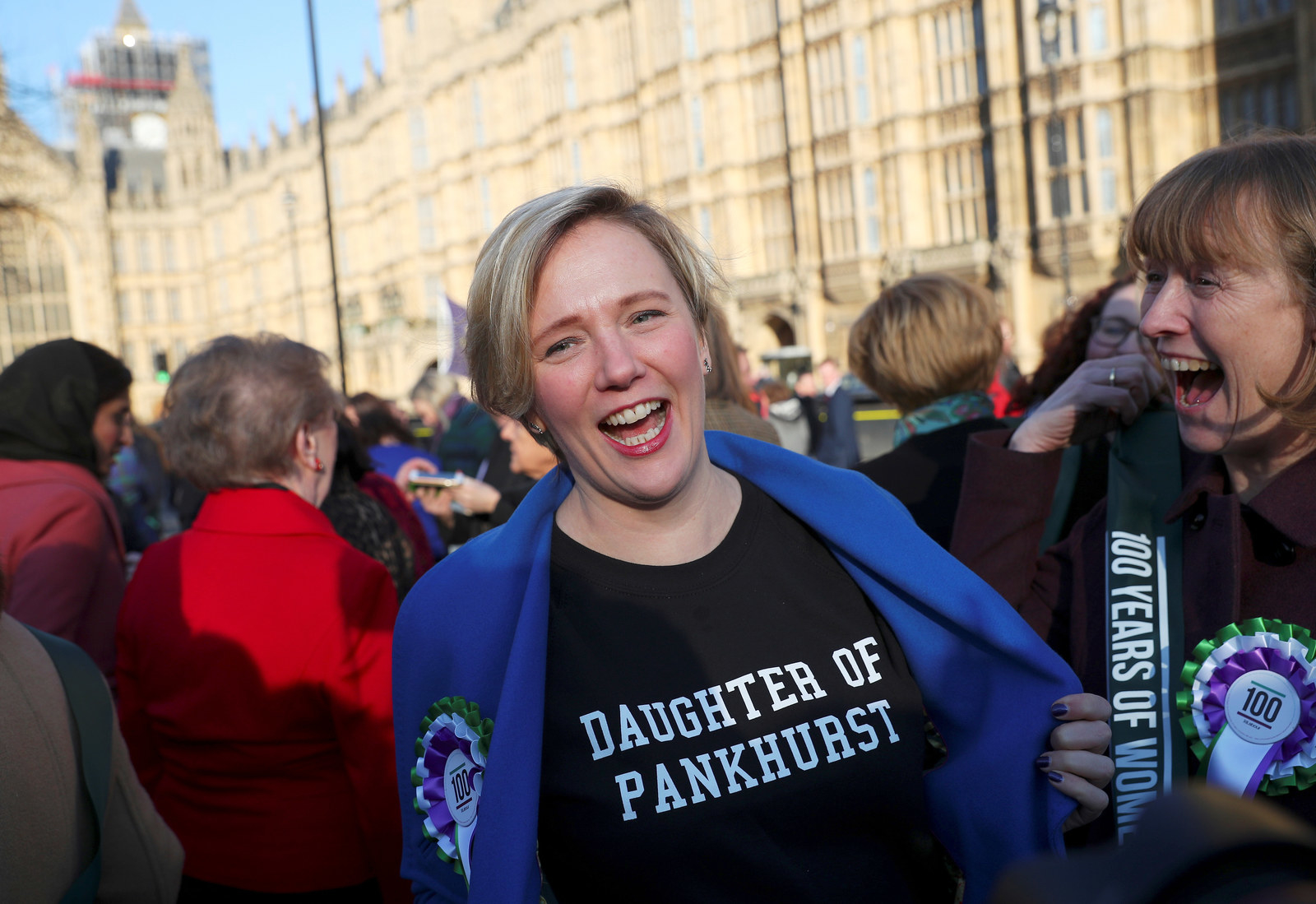 The amendment — the NC7 clause to the Northern Ireland Bill — in itself won't change the law, but will instead increase the accountability of the Northern Ireland secretary of state Karen Bradley to ensure that the country's laws are human rights compatible.
As part of the Good Friday Agreement, politicians in the UK and Ireland committed to protect the human rights of people in Northern Ireland. Both the UN's CEDAW (Convention on the Elimination of all Forms of Discrimination Against Women) committee and the UK's Supreme Court have said that abortion restriction in Northern Ireland is in breach of human rights.
The amendment specifically states that sections 58 and 59 of the 1861 Offences Against the Person Act — the part which prohibits abortion — do not comply with human rights and, if it passes, the Northern Ireland secretary would be required submit a quarterly report to parliament on the impact of this law.
The amendment also states that section 13(e) of the Matrimonial Causes (NI) Order 1978, which prevents same-sex marriage on Northern Ireland, is incompatible with human rights, and would require the NI secretary to report on the impact of that too.

This would mean that Westminster's human rights obligations in relation to these laws would regularly be put under intense scrutiny, and unless MPs could repeatedly prove that Northern Ireland's laws on abortion and same-sex marriage were not having a negative impact, they would almost certainly be forced to act to change them in the absence of Northern Ireland's government.
MPs almost couldn't vote on the amendment, leading many to accuse the government of attempting to block it.
When Creasy's amendment initially appeared on the House of Commons order paper on Wednesday, it did not include the clause that would allow MPs to vote on whether it should be included in the final legislation, rendering it pretty much meaningless.
An amendment to the amendment, swiftly added by Creasy, however, was passed, granting MPs the opportunity to vote on it.
Why would the government want to block MPs voting on increased scrutiny of Northern Ireland's abortion law?
Because human rights issues are considered a matter of conscience, they are subject to a free vote, meaning whips can't force MPs to vote with their party.
If the government were put in a position where it could no longer avoid legislating for abortion and same-sex marriage law reform in Northern Ireland, as Creasy's amendment could ultimately force them to do, the Conservative government could find itself in a very awkward position.
The Conservative government, which lost its majority in last year's general election, needs the support of Northern Ireland's Democratic Unionist Party MPs in order to pass any major legislation (include laws relating to Brexit) during this long and tumultuous parliament.
The DUP is fiercely opposed to abortion and same-sex marriage, and whenever the issues came before the Northern Ireland assembly before its collapse, it was the DUP that would block any change, despite evidence that the Northern Irish public supports reform.
If the government does reform abortion law, it risks pissing off the DUP and losing their support. If it doesn't, it risks pissing off all the MPs in favour of reform and losing their support.
How many MPs support reforming abortion law in Northern Ireland anyway?
In short, a lot — and not just from the Labour MPs sitting alongside Creasy. Several Conservative MPs back the inclusion of Creasy's amendment, including Anna Soubry, Crispin Blunt, Dan Poulter, Ed Vaizey, Heidi Allen, and Justine Greening, sending a strong message to May about where their loyalties lie on this issue.
Labour leader Jeremy Corbyn has also backed the change. "We support the @stellacreasy amendment. While the institutions in Northern Ireland have been suspended, it's completely wrong that women in NI have had to wait for so long for a basic right to safe access to abortion," Corbyn's spokesperson told HuffPost UK's Paul Waugh.

On Tuesday, Labour MP Diana Johnson received the support of 208 MPs for her 10-minute rule bill to repeal sections 58 and 59 of the Offences Against the Person Act, which would decriminalise abortion across the UK, including in Northern Ireland.
Opponents of Johnson's proposals argue that because abortion is a devolved issue, Westminster would not intervene. Johnson argues that her model of decriminalisation simply removes criminal sanctions that apply to abortion, allowing a reformed Northern Ireland assembly to come up with its own medical regulation of the issue, which could differ from that in England, Scotland, and Wales, should they so wish.
Notably, among the Conservative MPs who voted Johnson's bill to the next stage was cabinet member and women and equalities minister Penny Mordaunt and women's minister Victoria Atkins.
Mordaunt also voted in favour of Creasy's amendment.
While 10-minute rule bills themselves don't lead to legislative change, the huge amount of support this one received is symbolic of how much appetite there among MPs in Westminster to change abortion law in Northern Ireland, and sends a very powerful message to the government.
According to recent research by Amnesty International, 66% of people polled in Northern Ireland said they would support change from Westminster on its strict abortion law.
Meanwhile, chair of the women and equalities select committee Maria Miller is leading an inquiry into the impact of Northern Ireland's abortion law. The inquiry aims to examine the experiences of people there who have not been able to access abortion, including an estimated 28 women per day who travel to England for the procedure.
Miller has not participated in the various Commons activity around abortion law this week but remains committed to exploring the UN's assessment that the UK isn't meeting its international human rights obligations when it comes to abortion in Northern Ireland.

"We are hoping this evidence led approach will help drive change that's needed," Miller told BuzzFeed News.
So how does this all fit in with Stella Creasy's amendment to the Northern Ireland bill again?
Creasy's amendment means that the Northern Ireland secretary will be required to continue to justify Northern Ireland's strict abortion law to parliament.
Evidence collected by the women and equalities committee's inquiry into the law's impact, as well as any support Johnson receives from MPs as her abortion decriminalisation bill moves through parliament, could increasingly make this very, very difficult.