This Woman's Painful Story Of Travelling To England For An Abortion Shows The Reality Of Northern Ireland's Strict Laws
Exclusive: After being told her baby would not survive the pregnancy, one woman told BuzzFeed News of her emotional struggle to access abortion away from her home country.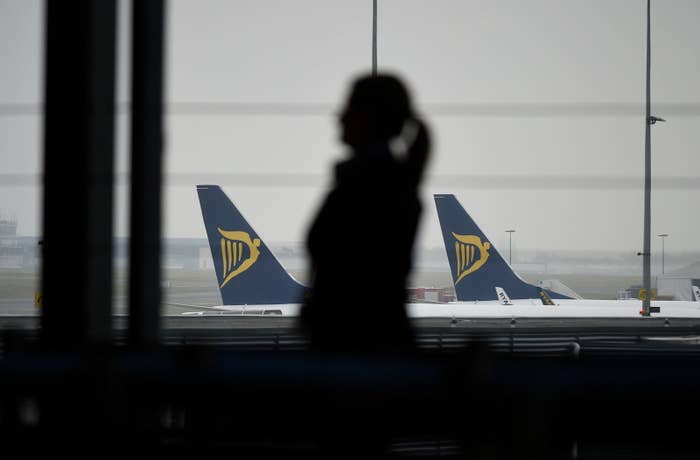 Holly* was 12 weeks pregnant when, during a routine ultrasound this summer, the doctor told her that the baby would almost certainly not survive until birth. They had detected anencephaly, a fatal condition where the foetus's skull does not form, a diagnosis that was confirmed by the senior consultant a week later.
"The moment we were told, we knew that continuing the pregnancy was not an option for us," Holly told BuzzFeed News. "Particularly because there's no ambiguity with that diagnosis — there's no chance of survival."
But unlike the rest of the UK, in Northern Ireland where Holly and her husband live with their 2-year-old daughter, abortion is illegal unless the mother's life is at immediate risk.
Women in Holly's situation who receive a diagnosis of a fatal foetal abnormality (FFA) — often much later in the pregnancy — are faced with the options of carrying the foetus until it dies and having a stillbirth, or arranging to travel to England for an abortion. In some cases of FFA, the foetus may survive the pregnancy but die shortly after birth.
"Myself and my husband didn't even need to have a conversation about it. For us there was just no way we could put ourselves through the torture of continuing the pregnancy, and be visibly pregnant to the world," Holly said.
But because there is no access to abortion in Northern Ireland, and the ambiguity of the country's 156-year-old law means that local doctors could face prosecution if they are believed to have helped a woman to get an abortion even outside the country, Holly found it difficult to make arrangements for the procedure. "We were totally left on our own," she said.
While she and her husband were vocal about their decision to travel, they were not given any information about how to make the arrangements.
"I don't know if they didn't give us information because they felt they couldn't or because they don't have it," she said. "We were encouraged to take our time and think things through, but we knew straight away that there were no other options."
Last year the Department of Health set up a helpline in collaboration with the British Pregnancy Advisory Service, the UK's largest provider of NHS abortions, to help Northern Irish women access abortion services in England, but Holly said after phoning the number, she still struggled to make the necessary arrangements.
"I had to phone repeatedly and talk to different people," she said. Because Holly wanted a medical abortion, which involves taking pills that cause the body to expel the pregnancy, she was told she would have to travel to Doncaster, South Yorkshire, which they said had the only abortion clinic that would perform the procedure at her stage of pregnancy.
"I was thinking, I have literally no idea where that is — what even airport would we go to? I just had no clue," she said.
The next available appointment in Doncaster was eight weeks away. "That's another two months of being pregnant knowing what we know," she said. "I read a story about a woman who had a similar diagnosis in the UK and she was booked in for a procedure the next day."
Unable to face such a long wait, Holly set about phoning and googling hospitals in England to find out which ones might have facilities to offer a medical abortion, instead of a surgical one. "I had to leave voicemails and explain the situation over and over again to receptionists and switchboards," she said.

Eventually, she happened upon an article in the Irish Times, which described women in the Republic of Ireland — where abortion has long been illegal and, despite a recent vote to change the law, will remain so until new legislation is finalised next year — who had received abortion care at Liverpool Women's Hospital.

"It was just through happening upon that article that I phoned the switchboard at Liverpool Women's Hospital and got put through to the right person," she said. "Eventually, after multiple phone calls, I got a call back from a lovely lady who reassured us that, yes, they would be able to look after us."
After a further 10 days finalising the arrangements — a month after the original FFA diagnosis — Holly and her husband made arrangements for their toddler to stay with family, and at 6:30am on a Friday morning last month left for Liverpool, not returning until the Monday evening.

Holly said the hardest part was leaving her daughter for the longest time she had been away from both parents and sitting on a flight alongside people who seemed to be happily embarking on a long weekend away.
"At the airport, there were plenty of stag dos and people getting ready to have a fun time," she added.
Holly was left feeling angry about her experience. From 6:30am on Friday, Oct. 19, she will tweet a real-time account of her journey and time in Liverpool, under the username RatherBeHome, in order to highlight the difficulties faced by an estimated 28 women per day who travel from Northern Ireland to England for an abortion.
"You get this diagnosis and your world is falling apart, and you can't let it fall apart because you have all the admin to do," she told BuzzFeed News through tears.

"We shouldn't have to do admin. We shouldn't have to travel or book flights or look for hotels.

"We had a month having to figure out what the hell to do in terms of just the logistics of it all, knowing what we knew, but not being able to process that because you have to get through this thing before you can start to process grieving for the loss."

Holly had the support of her family and the financial means to travel to England, but even with NHS provisions and support from charities such as the Abortion Support Network, an England-based charity that helps women from Ireland and Northern Ireland access abortion, travelling is still not an option for many, and illegal use of abortion pills in Northern Ireland remains widespread.
According to new a new study, "The Impact of Northern Ireland's Abortion Laws on Women's Abortion Decision-Making and Experiences", published in the BMJ's Sexual and Reproductive Health journal today, the number of requests for abortion pills from Women on Web, a Dutch organisation that provides mifepristone and misoprostol to people in countries where abortion is illegal, decreased by only 3% after funding for NHS abortions for women from Northern Ireland was introduced in July 2017.
Use of abortion pills in Northern Ireland is punishable by life imprisonment under the Offences Against the Person Act 1861, which states that one must not procure poison to end a pregnancy. A woman in Northern Ireland is currently facing prosecution for obtaining the pills for her then-15-year-old daughter after her GP reported her to the authorities.
Among a group of women interviewed for the BMJ study by a team led by Dr Abigail Aiken, a leader in the field of medical abortion research, several said they had chosen to buy abortion pills online because travel was simply not an option.
Sonja*, a 40-year-old mother of two, told researchers that having to travel would have made it impossible to keep the procedure secret.
"It would have been a whole host of lies: 'Why are you getting up so early? Where are you going? Why will you not be back until late? Where have you been?'" she said. "I speak to lots of people in my family two or three times a day, and to have no contact with them would have made them suspicious."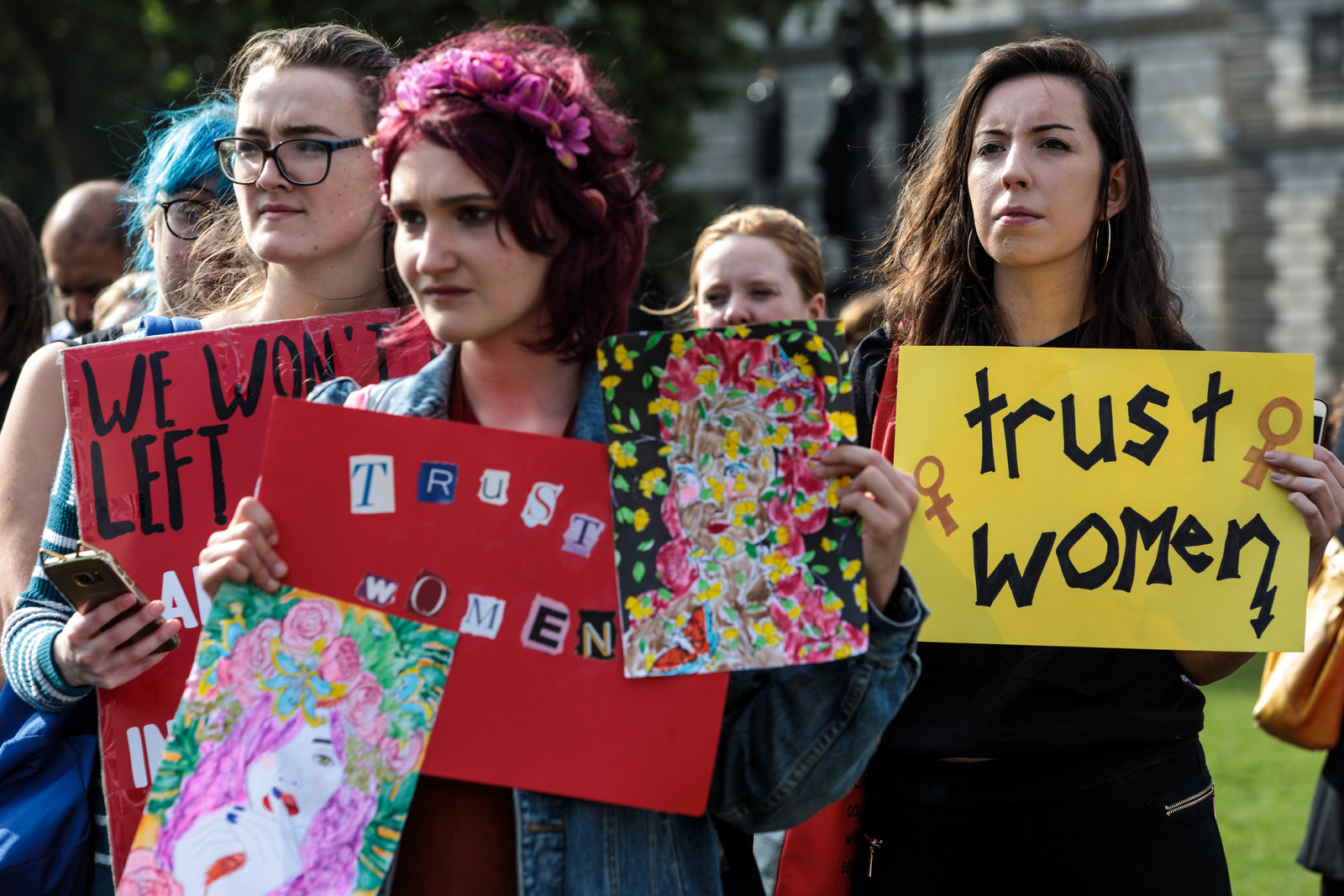 For several women, the childcare cover needed to take an overseas trip was a barrier.

"Being a single mum of quite a few children I'd have to somehow find childcare," Pamela*, a mother of three, said.

She also worried about the stigma she might face if anyone found out where she was going: "On top of that I'd have to try to hide it, because there's a massive stigma attached to it in this country. You feel like a criminal no matter what pathway you take."
Mara Clarke, who runs the Abortion Support Network, said that she regularly hears from people who experience barriers travelling to England for NHS abortion services.
"For many of our clients, domestic abuse situations and childcare and other carer responsibilities make travel an impossibility," Clarke said.
For some women, the fear of prosecution if they are caught buying abortion pills leads them to even more desperate measures.
"I was drinking castor oil, I was going through quite a lot of vodka…I asked [my partner] a few times to punch me in the stomach. I was already thinking of overdosing," Sally*, 21, told researchers.
Another described using a parsley pessary, a herbal method believed to induce menstruation by inserting leaves into the vagina.
"Travel is an insurmountable barrier for many," Emma Campbell, from Northern Ireland abortion rights group Alliance for Choice, said in a statement responding to the study. "The current situation forcing abortion seekers to travel is untenable and inhumane."
Earlier this month, the UK government's women and equalities committee launched an inquiry into the impact of abortion law in Northern Ireland. Conservative MP Maria Miller, who is leading the inquiry, has vowed to push for improvement to abortion rights for Northern Irish women.
But the inquiry's call for evidence doesn't close until December, meaning it will be well into 2019 before conclusions are made from its findings and any changes to legislation can even be considered.
Many have called for more urgent action.
"It's time now for Westminster to repeal the 150-year-old law which criminalises abortion in Northern Ireland — sections 58 and 59 of the Offences Against the Persons Act 1861," Cara Sanquest, from the London-Irish Abortion Rights Campaign, said.

"All eyes now are on Theresa May, Sajid Javid, and Penny Mordaunt — how long will they turn their back on women in Northern Ireland?" she said, referring to the prime minister, home secretary, and minister for women and equalities, respectively.
Holly, too, hoped to see more immediate change so that women who find themselves in her position don't have to make the same journey she did.

"This is real," she said. "It's happening now and we can't wait anymore."
*Names have been changed to protect identities.