A mother has won the right to have a decision preventing her from using her dead daughter's eggs to give birth to her own grandchild reconsidered.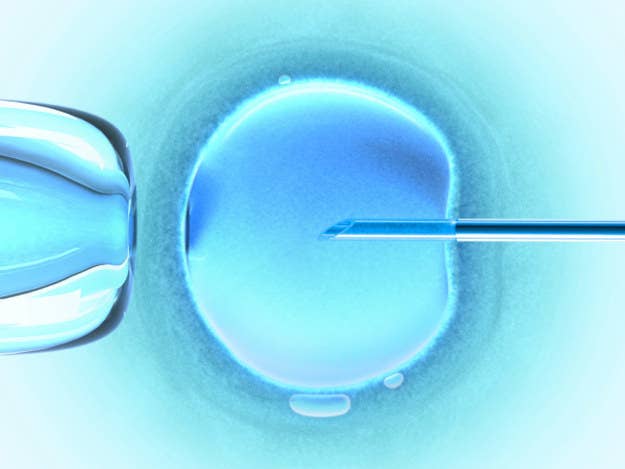 Last year the high court ruled that the 60-year-old woman, known only as "Mrs M", would not be allowed to undergo fertility treatment using eggs her daughter had frozen before her death from bowel cancer in 2011.
In a statement released at the time of the ruling, Mrs M said it "was clear [her daughter] wanted her genes to be carried forward after her death". She told the court her daughter, who was 28 when she died, had said: "I want you and Dad to bring them up, they will be safe with you."

Fertility regulator the Human Fertilisation and Embryology Authority (HFEA) had concluded there was not sufficient evidence to prove that A had wanted her mother to carry her children, as Mrs M claimed.

In February, Mrs M was granted permission by the court of appeal to challenge the high court decision.
On Thursday three judges – Sir James Munby, Lady Justice Arden, and Lord Justice Burnett – ruled in her favour and said the HFEA must reconsider Mrs M's plea to gain access to her daughter's frozen eggs.
If the eggs are released by HFEA, Mrs M hopes to travel to New York to seek IVF treatment using donor sperm.
She said the treatment would allow her to fulfil the dying wishes of her "much-loved and only child", and fears the eggs will perish if permission is not granted.
Jenni Richards QC, representing Mrs M and her husband, said that "all available evidence" suggests A would have wanted her mother to carry her child.

Catherine Callaghan, counsel for the HFEA, had argued it was not the court's role to make a decision on whether or not Mrs M should be allowed to use her dead daughter's eggs in fertility treatment, but recognised it was natural to feel sympathy for parents wanting to keep their child's memory alive.
The case will now be reconsidered as soon as possible, the HFEA said.