Mo Farah And Simone Biles "Fangirled" Over Each Other At The Olympics
They've both won four gold medals each.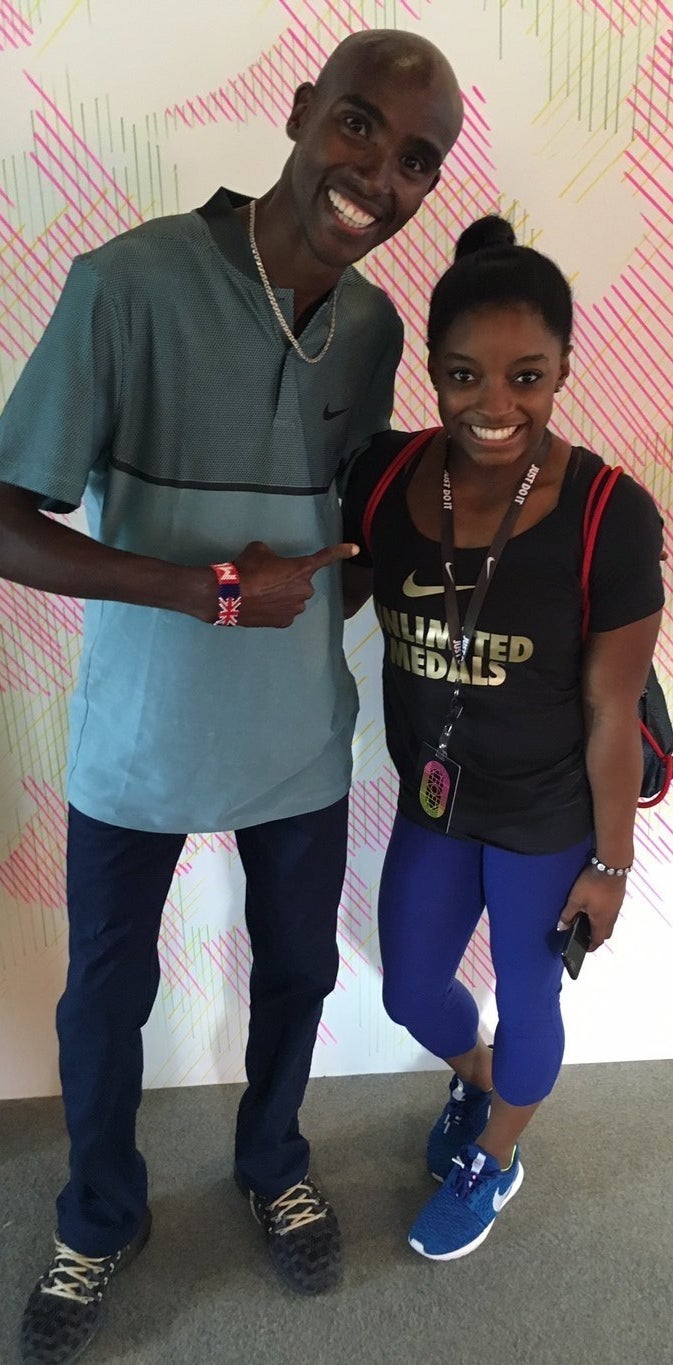 Mo Farah and Simone Biles have wowed the world with their spectacular performances at this summer's Olympics, but their biggest fans, it turns out, are each other.
On Saturday, 19-year-old Biles tweeted a delightful image of herself with Farah, describing him as "the greatest".
The British athlete was clearly just as excited to meet her too. "Btw we fangirled over each other," Biles, who won four gold medals in Rio, added.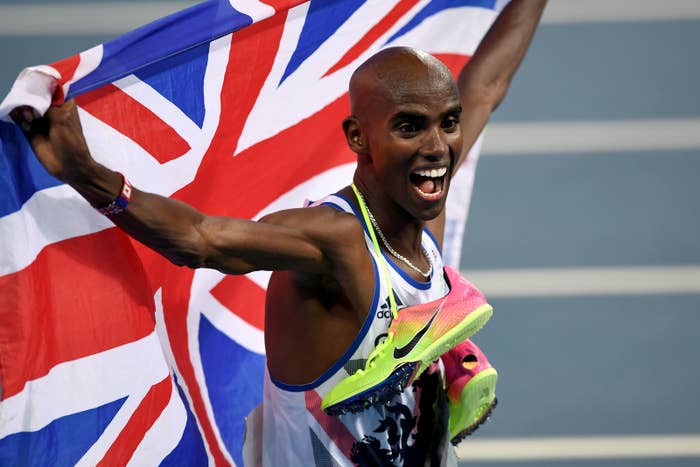 Last night Farah won gold in the men's 5,000m, having already won the men's 10,000m last week.

By repeating the feat he achieved at the London 2012 Olympics, the so-called "double double", Farah became Britain's most successful track athlete ever, and one of the greatest distance runners of all time.
Great Britain has now won 66 medals in Rio, one more than at London 2012, and Joe Joyce is guaranteed either gold or silver in the boxing super-heavyweight final on Sunday.
Britain's haul of 65 medals in London was the country's highest since 1908, while the 47 claimed in Beijing in 2008 was previously the highest at an overseas games.
In addition, Britain is now the first country in the modern Olympic era to increase its medal tally at a Games after hosting them.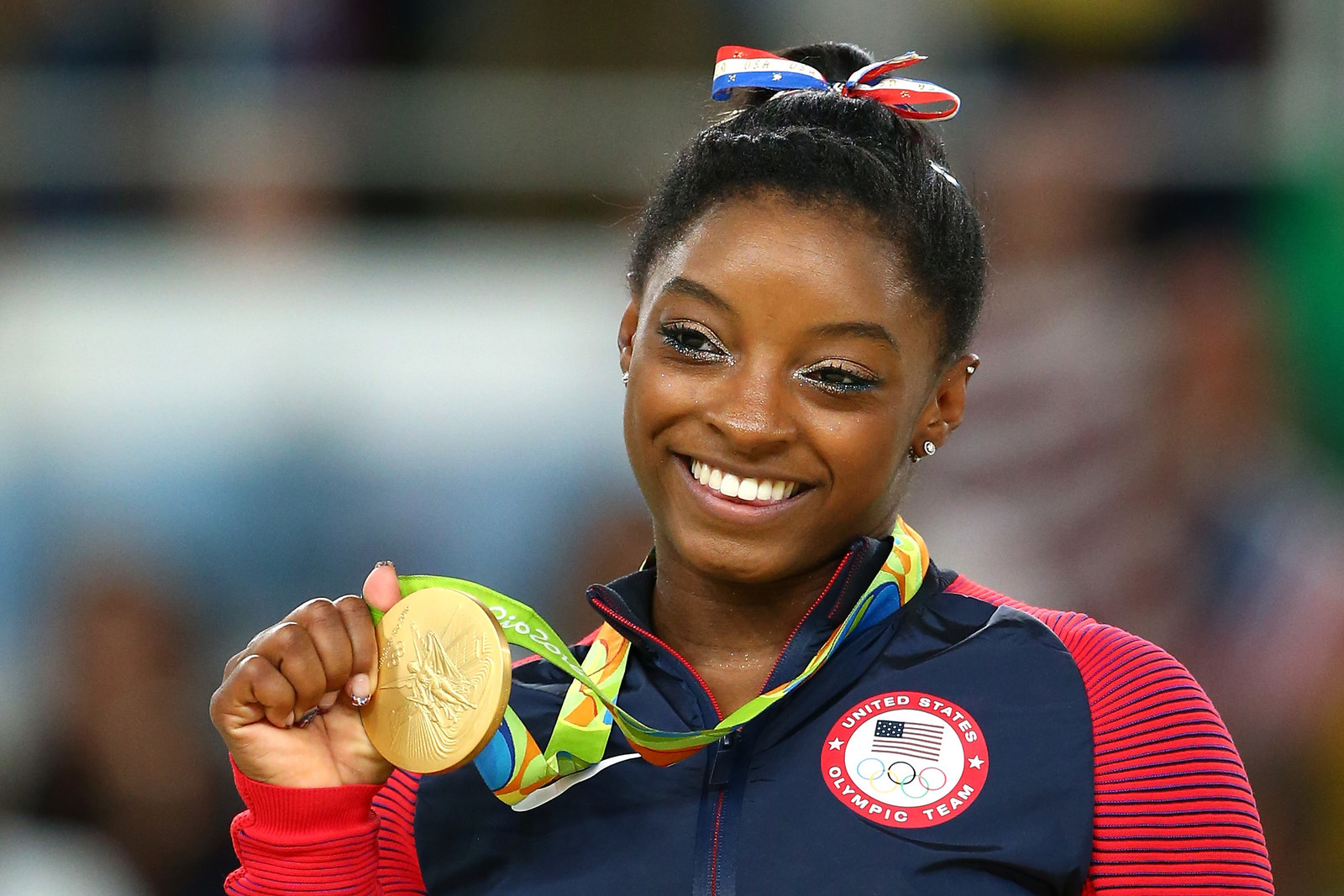 On Wednesday, Team USA's Biles beat Britain's Amy Tinkler to the gold medal in the women's floor gymnastics.
Tinkler won bronze with a score of 14.933, making her only the third ever British woman to win an individual gymnastics medal.
Rio marks Biles' first ever Olympics after she was too young to qualify for London 2012.
Biles has taken the world by storm through her spectacular performances in Rio.
As well as being able to quickly pick up what takes many gymnasts years to achieve, according to her coach Aimee Boorman, Biles is the best at Snapchat and knows more than a thing or two about pizza.