Here's Meghan Markle, newest royal and most googled woman in the world, in London this morning on her last royal engagement before Christmas.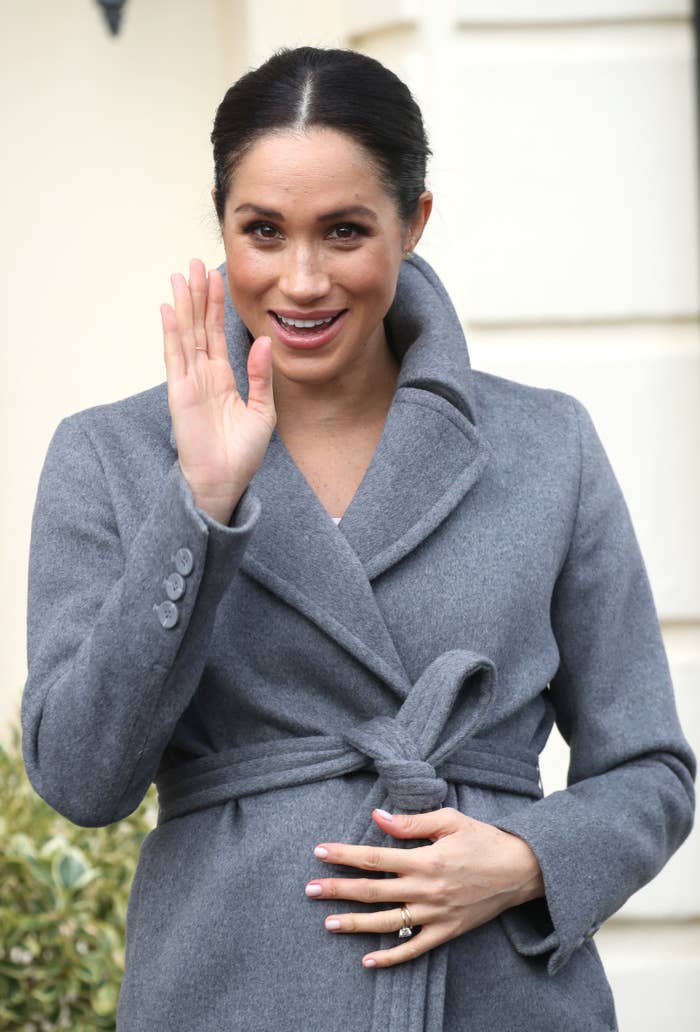 She was visiting the Royal Variety Charity's residential nursing home, Brinsworth House, also known as "old pros' paradise".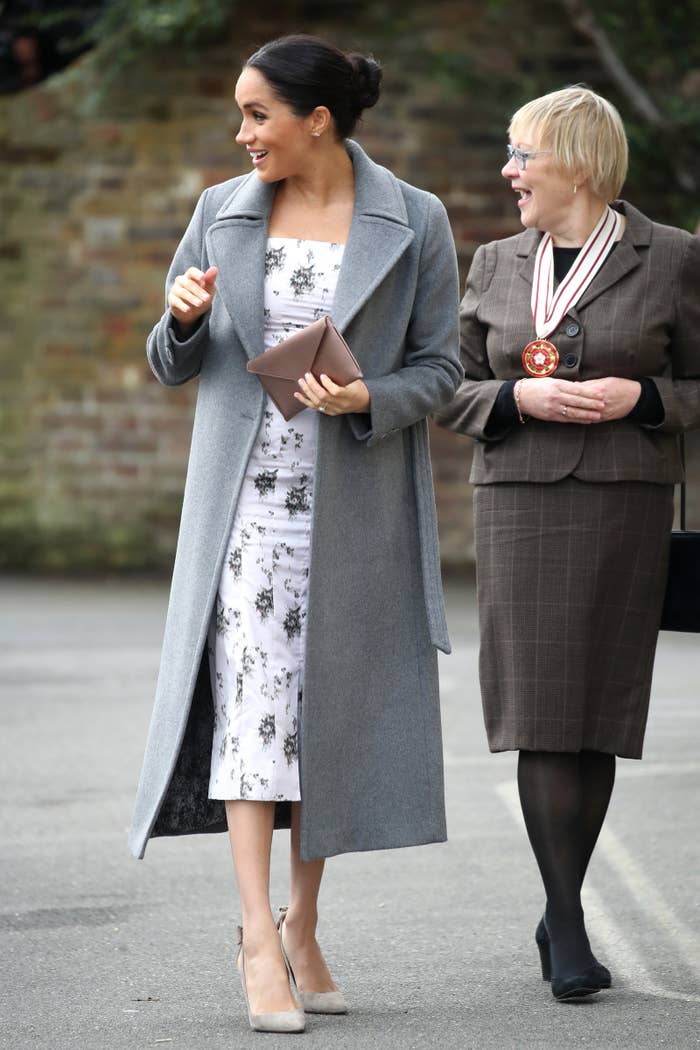 Brinsworth House is, and has been, home to several former television stars, and Meghan spoke with fellow actor Mona Hammond, aka Blossom Jackson off EastEnders, today.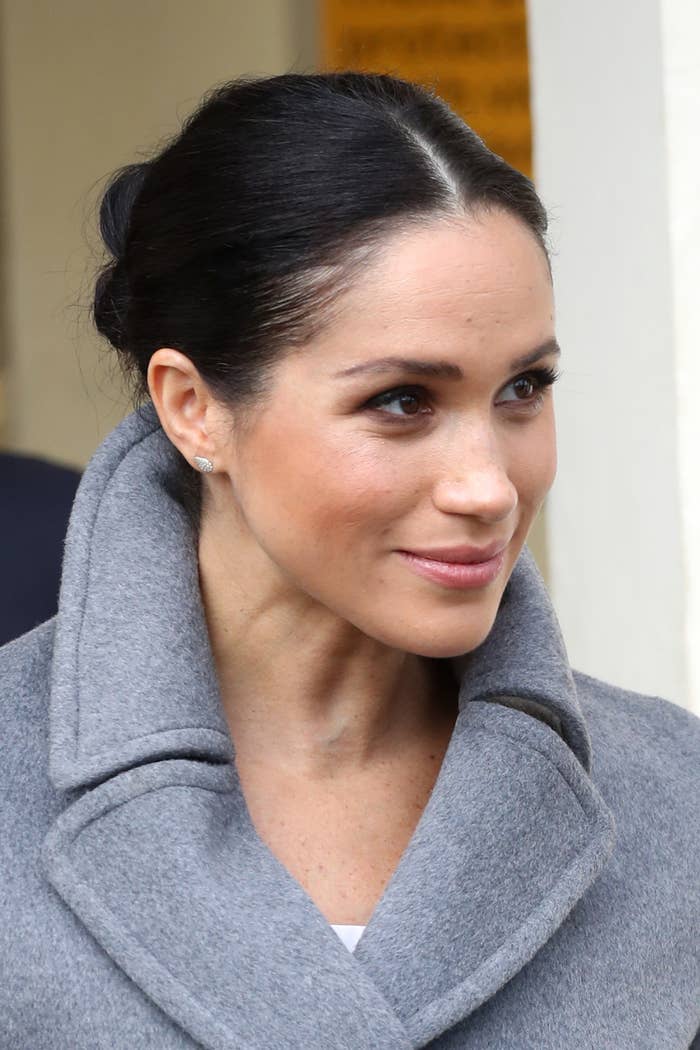 Meghan is pregnant. Her pregnancy was clearly visible.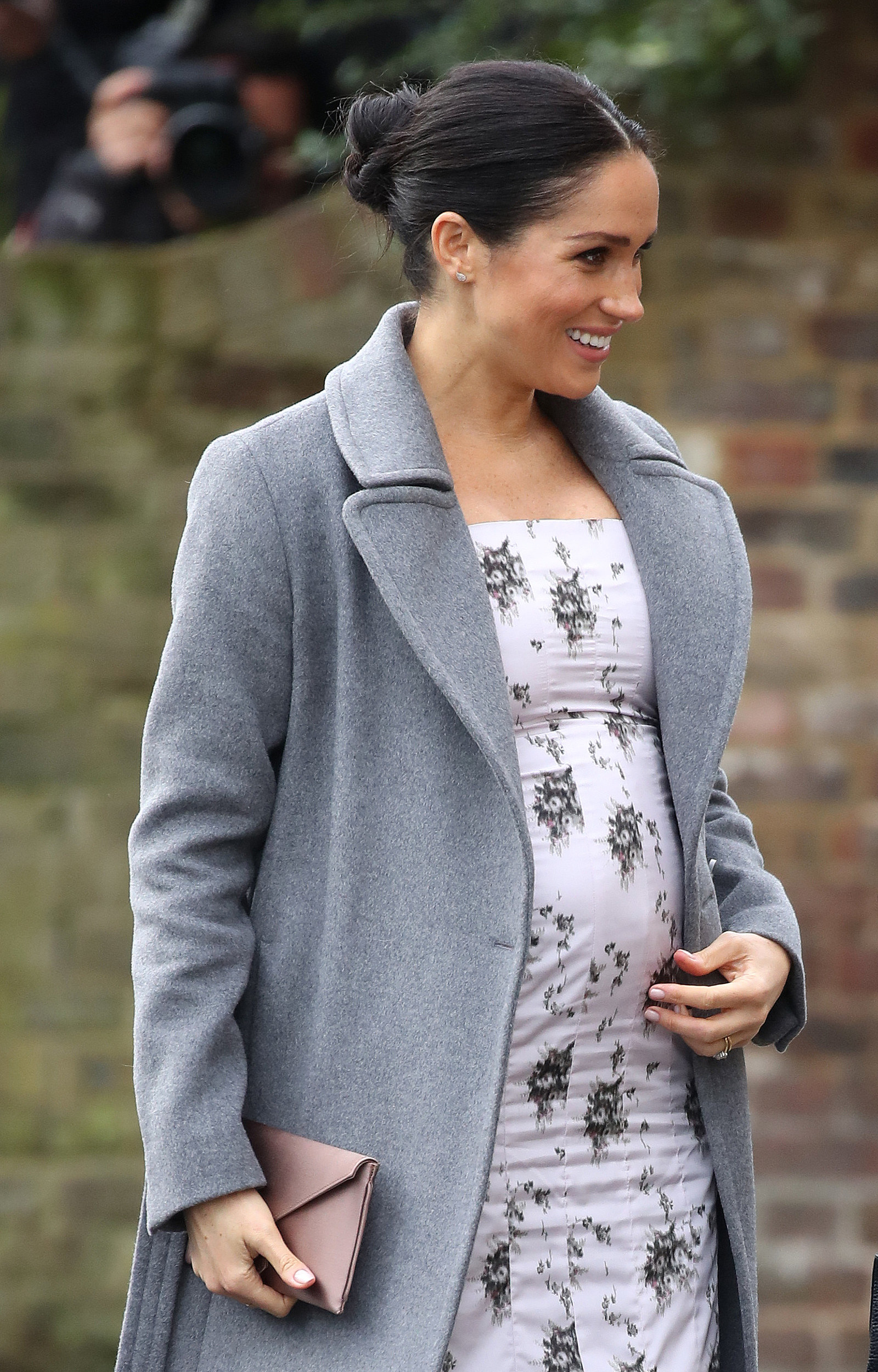 Meghan looked happy and chill. The end.