The royal family, including the Queen and her husband the Duke of Edinburgh, were paraded through central London on Saturday as part of the monarch's 90th birthday celebrations.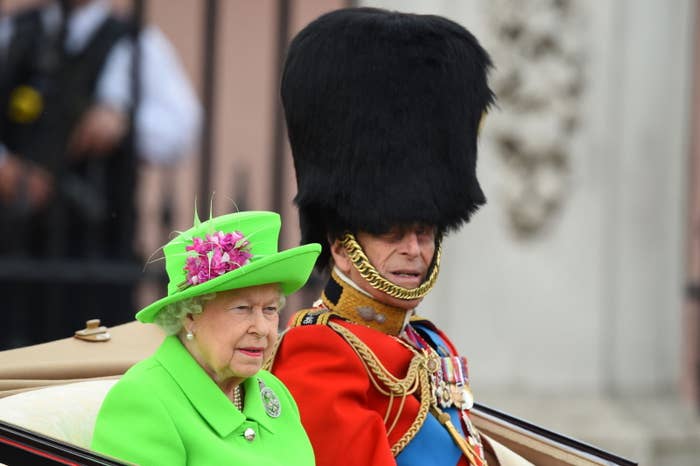 She wore a green suit and hat by designer Stewart Parvin.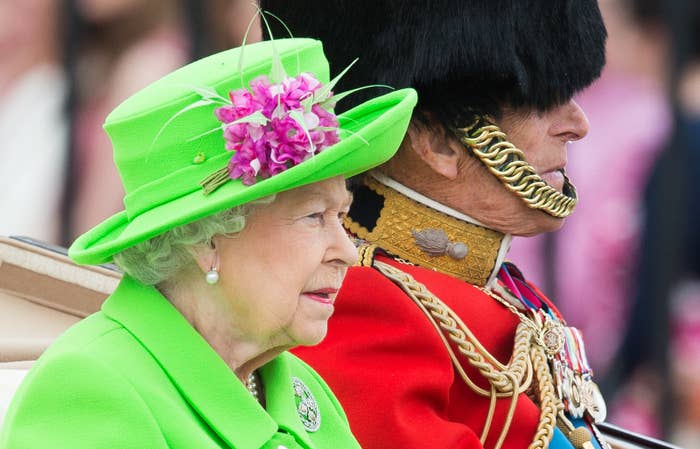 It was really rather green.
Not just green, but GREEN, you might say.
Or if you want to get particular about this, she was decked out in #75e41b.
That's "text message green" to you and I.
You certainly couldn't miss her.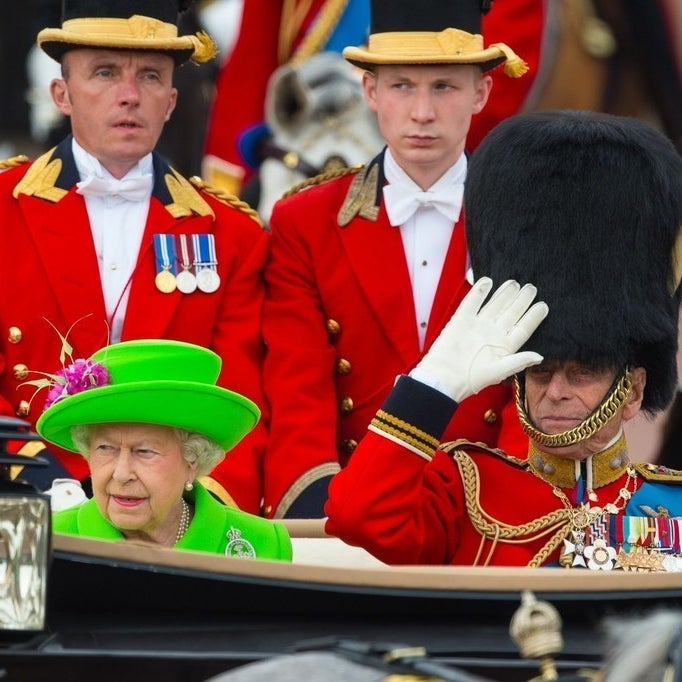 Some people loved the look.
While some people, well...
But if you're the Queen, and it's your birthday, and you've got your own damn parade for the occasion, you prob DGAF.