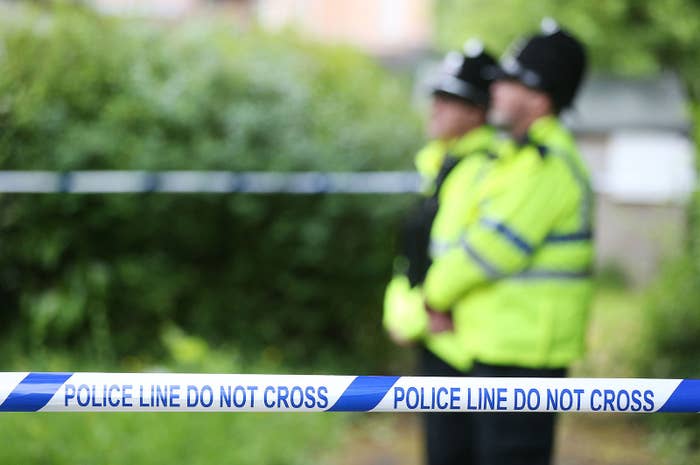 A fast food delivery driver is fighting for his life following what police believe to be an acid attack in east London on Thursday night.

The 32-year-old moped driver was approached by two men on scooters in Walthamstow at around 6pm last night, according to the Metropolitan police. The men attempted to steal the driver's moped while repeatedly throwing what police believe to be a "corrosive substance" in his face.

The London Ambulance Service treated the man at the scene before he was taken to hospital in east London, where he remains in a life-threatening condition.

Police said the man had inhaled the corrosive substance, and it was also highly likely that he would lose sight in both of his eyes.
Less than an hour later, another 32-year-old delivery driver was also attacked with a corrosive substance by two men on scooters in nearby Tottenham.

The attackers attempted to steal the driver's moped and sprayed his face with acid, although the second victim's injuries are not thought to be life-threatening or life-changing. He is also being treated in hospital.

Police are not yet sure whether the two incidents are connected.

A 14-year-old boy was arrested on Friday, suspected of GBH in relation to an attack in Walthamstow on Thursday, and has now been released under investigation. On Saturday, a 16-year-old boy was arrested in connection with the incident on suspicion of GBH. He has also been released under investigation.
Police are appealing for information about the incidents.
"This attack has left a man fighting for his life and with terrible eye injuries," Detective Chief Inspector Gordon Henderson, of Waltham Forest CID, said of the first attack.

"This was an innocent man going about his work as a delivery driver, who may never see again," he continued.

"This is not a time to hesitate, if you have any information about this crime I would appeal that you immediately call police.

"Your phone call could save some other innocent person; it is imperative that we arrest those responsible."

It it not yet known which of the several fast food delivery services operating in London either victim was working for at the time.

Earlier this year, moped riders for the popular takeaway service Deliveroo in Hackney, east London, were given helmet-mounted cameras following a string of acid attacks in London, one of which was against a Deliveroo driver.

A Deliveroo driver told BuzzFeed News last summer that the job had become "dangerous", while according to the Hackney Gazette drivers are sharing details of "no go" areas on WhatsApp.