1. Children line the street to admire Father Christmas at Clapham Junction in 1926.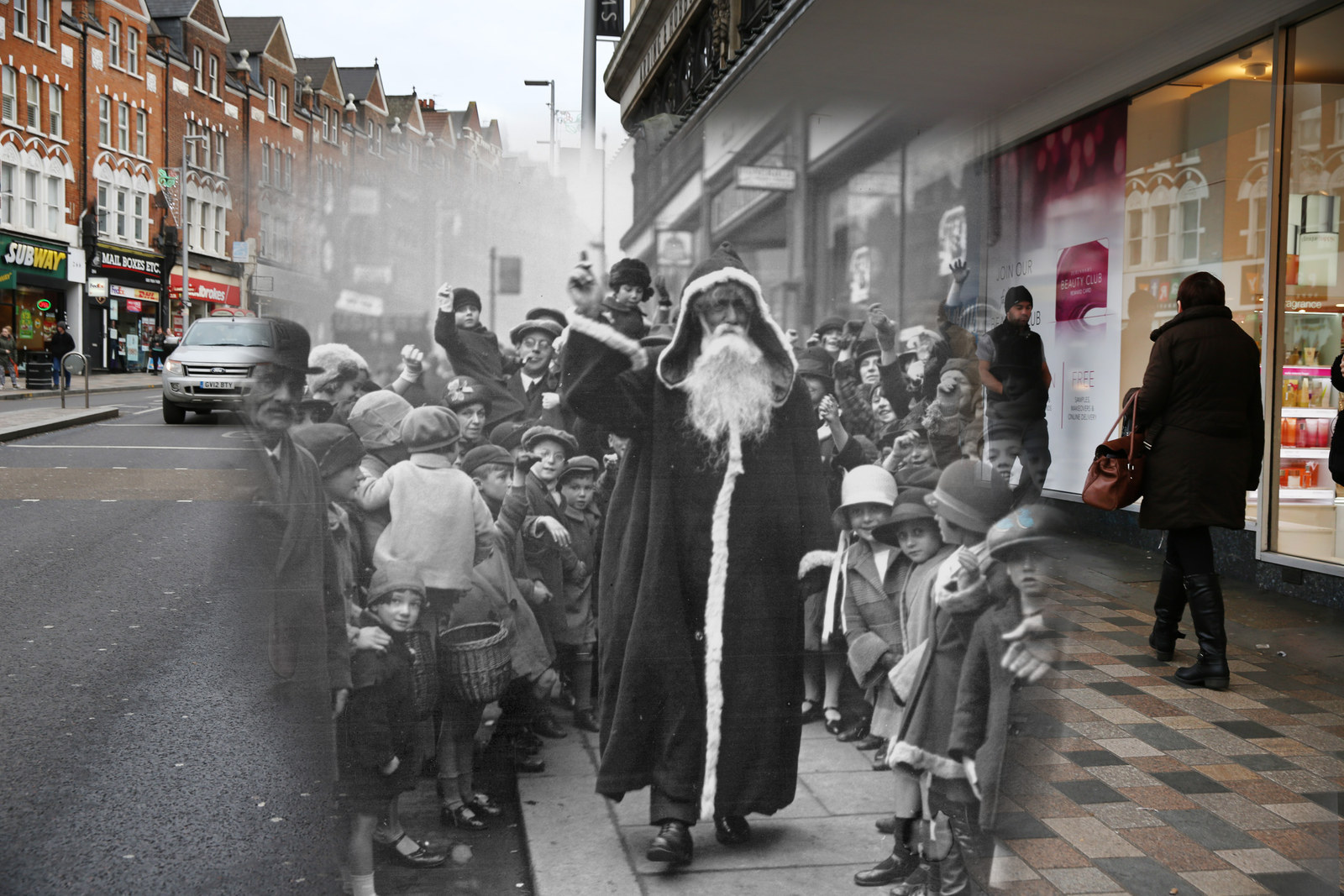 2. Student Christmas carolers sing in front of The Old Curiosity Shop in 1956.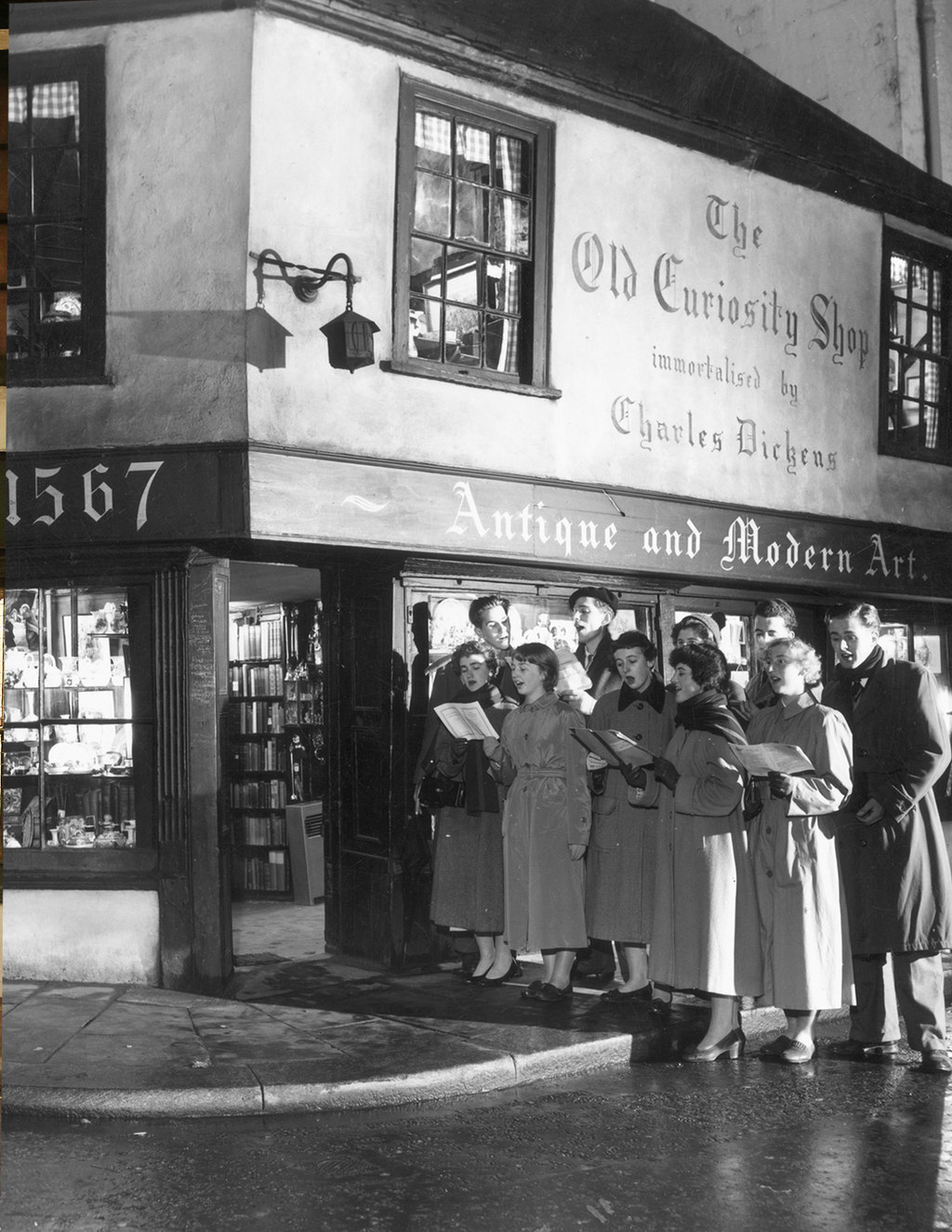 3. A group of people window-shop at Selfridges in London's busy Oxford street in 1939.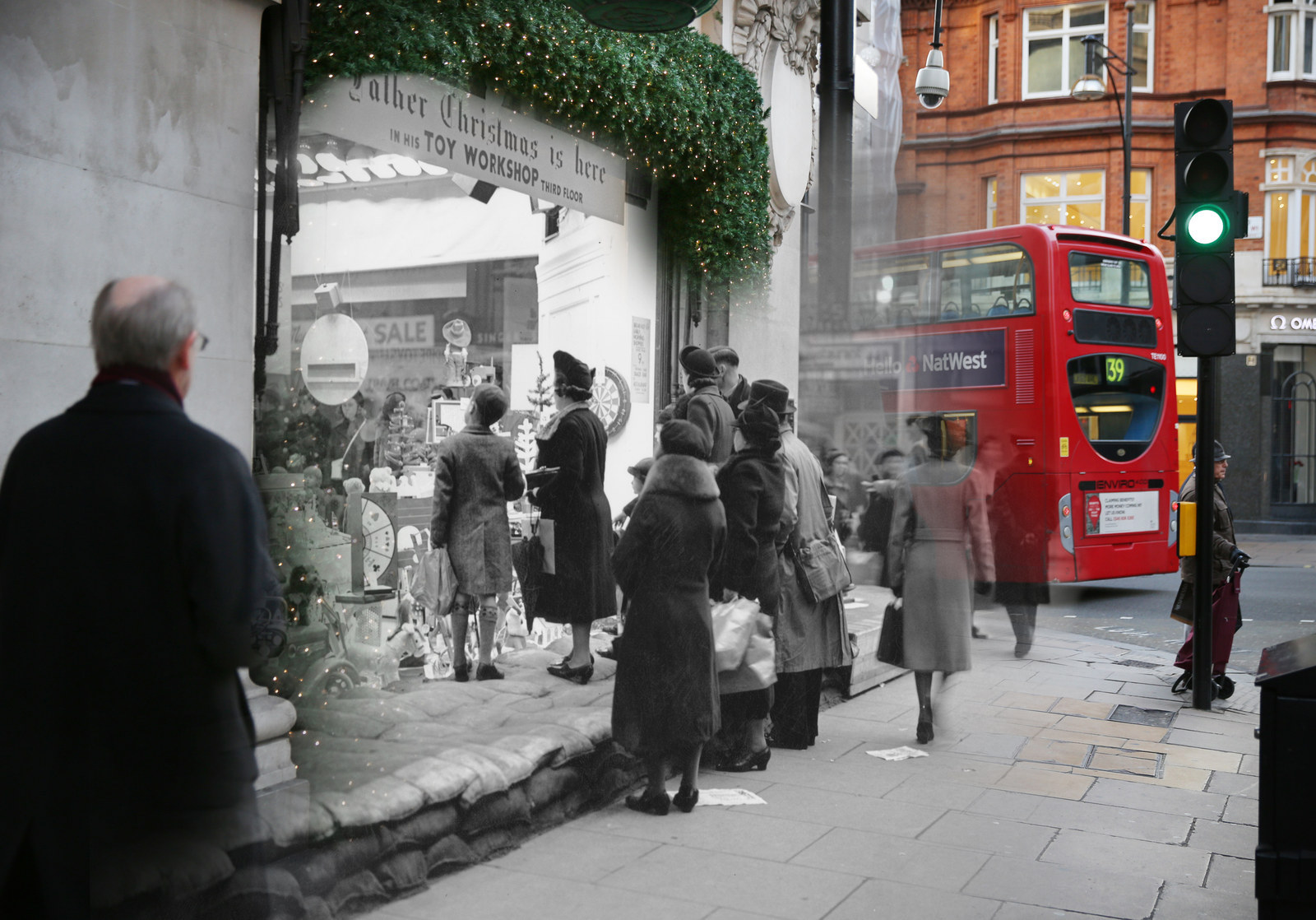 4. Christmas Turkeys are sold to customers at London's Smithfield Market in 1968.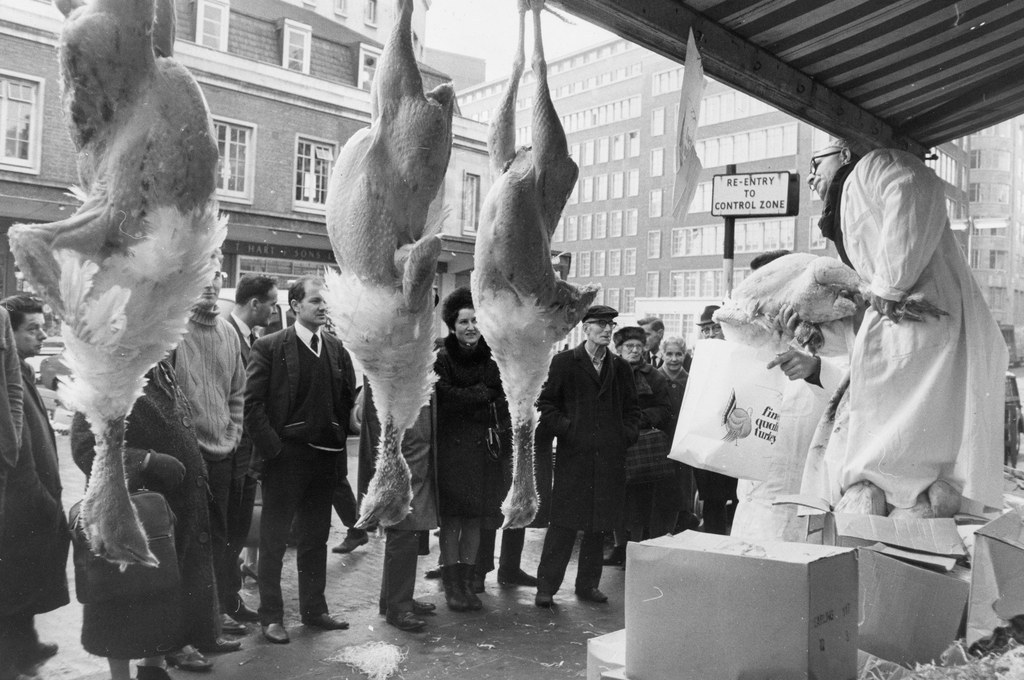 5. Stable animals are part of the Song of the Drum production in December 1933.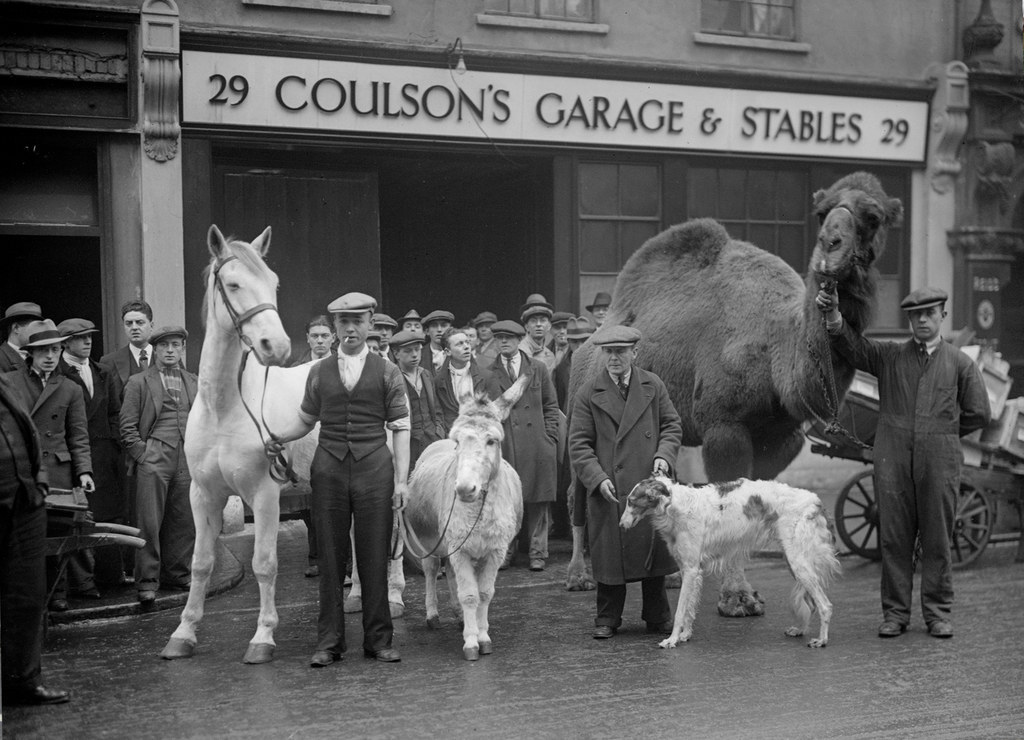 6. Snow coats the statue of Lord Beaconsfield and Parliament Square in front of the world-famous Big Ben and houses of Parliament in 1938.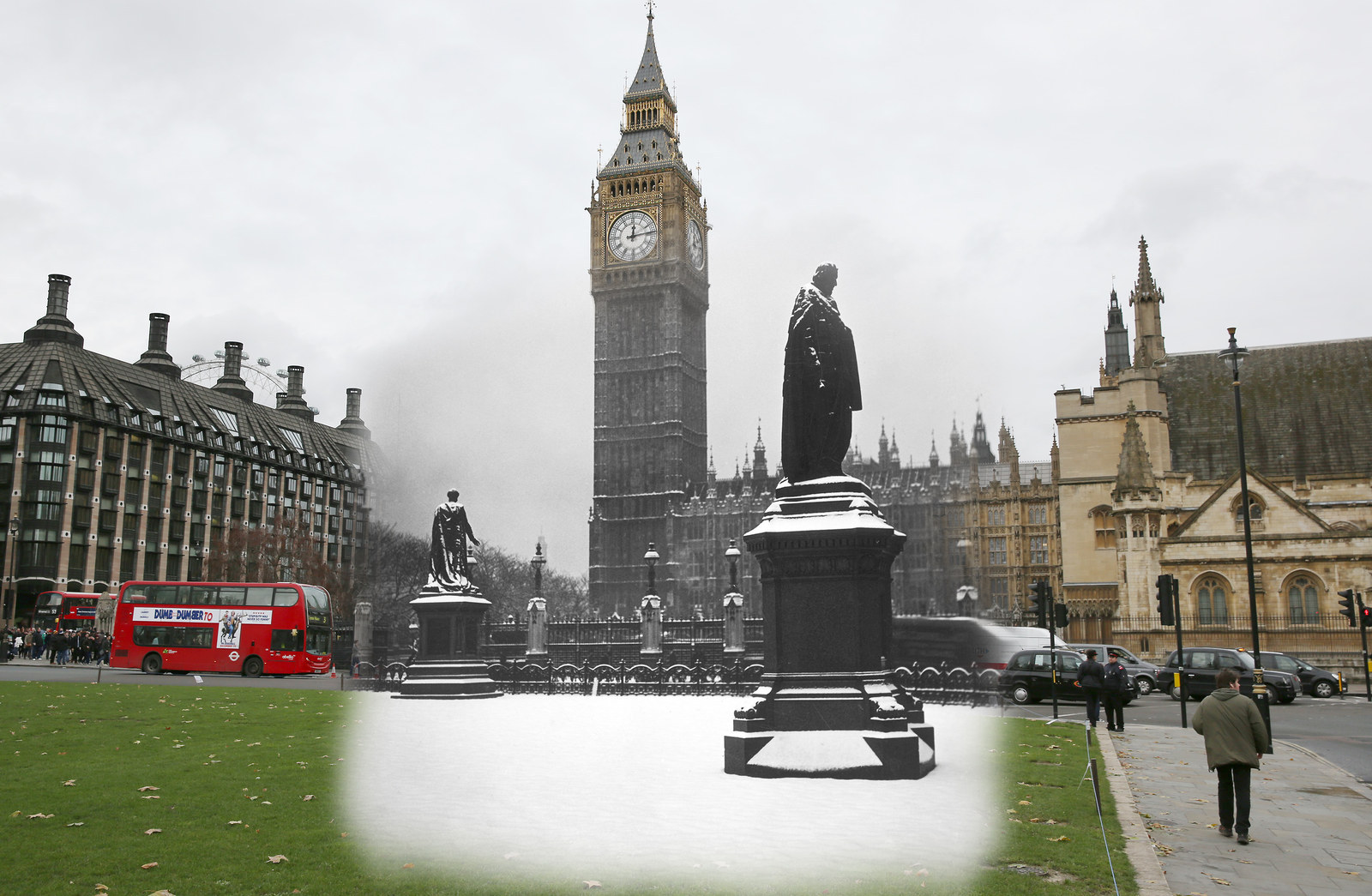 7. Christmas lights adorn the popular Selfridges department store on Oxford street in 1935.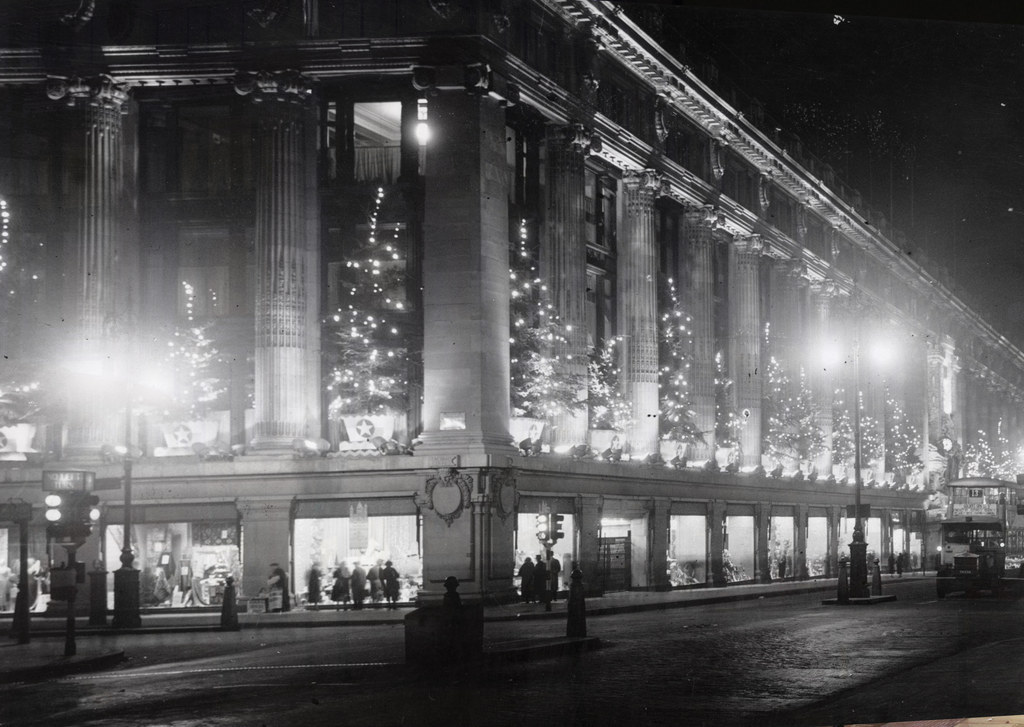 8. Decorations on Regent Street in 1955.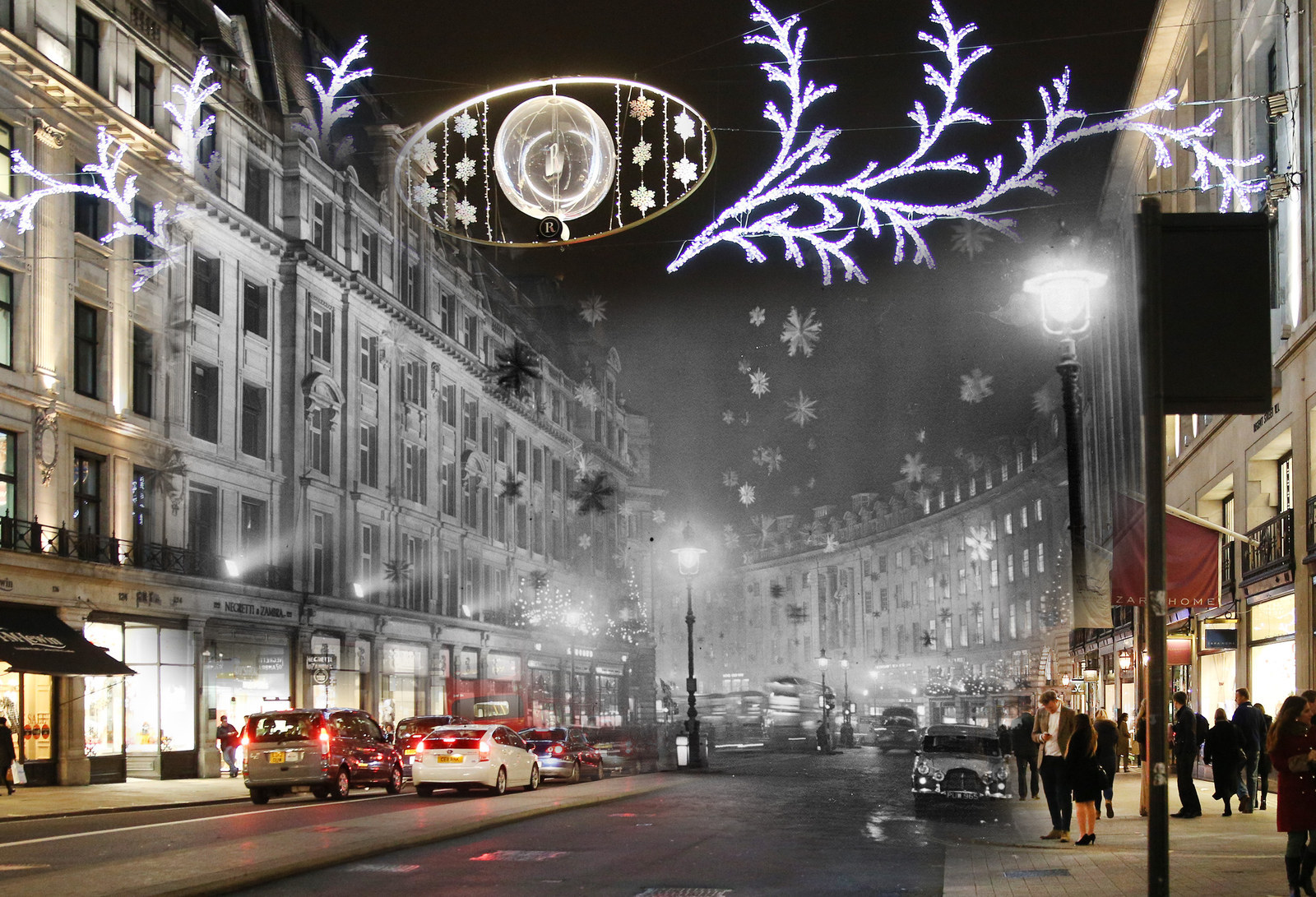 9. A Christmas tree, brought from the royal estates in Windsor, stands in the front of St Paul's Cathedral in 1950.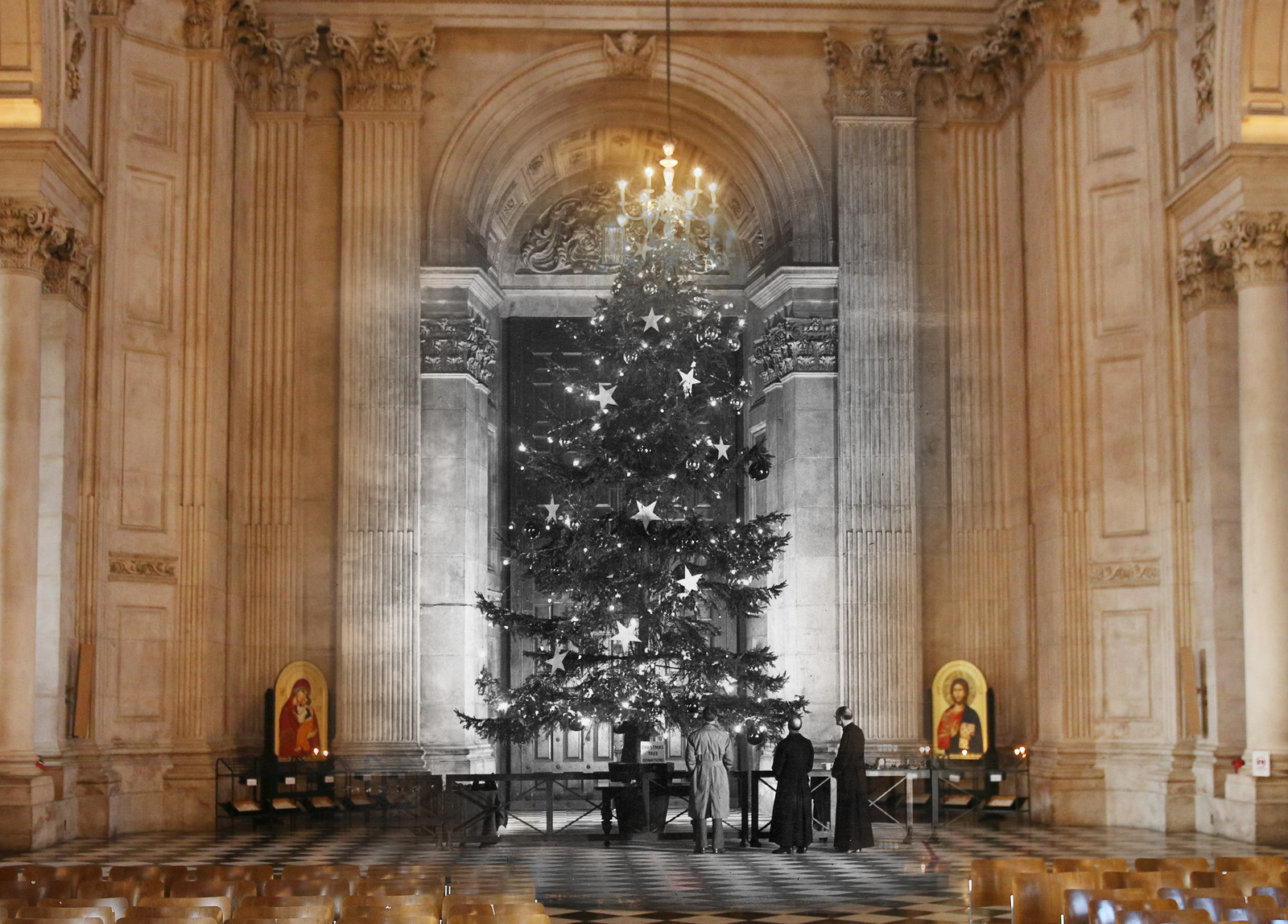 10. Christmas turkeys hanging outside a poulterers on Watling Street in 1923.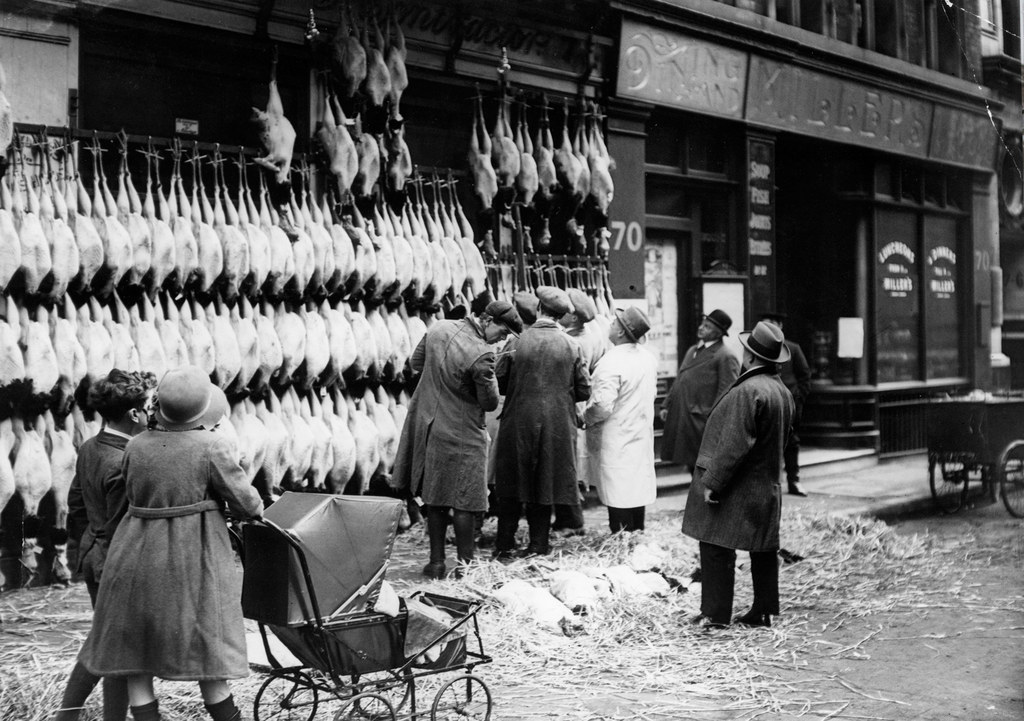 11. Two policemen by the 64-foot Christmas tree that stands in Trafalgar Square in 1948.